Mankind is a remarkable species. We have created and invented so much that, really, we have wiped the floor with the animal kingdom; lions, elephants, badgers, foxes, what have they ever done for mother Earth? Us? Well we have harnessed electricity, sent men into space, and created the microwave meal. Man has achieved an awful lot and throughout history has always had a common aspiration; to push the limits and to improve them.
But what else is there? Everest is conquered, the poles have been walked, and the land and seas have been explored. At the expense of millions of lives we have mapped each and every corner of this world. So now, surely, we must shift the ambition from a sense of challenge to one of convenience. When Everest was conquered it was an achievement of grandeur, but jolly inconvenient. How many explorers never returned? If I was asked if I would like to climb up a hill but was told that I would very likely die, then I would probably decline. If, however, I was asked if I would like to visit the top in a helicopter then I would certainly mull it over.
Strides have been made over the last few years to make our lives slightly more convenient. There are things today on tap that only 30 years ago were merely the dreams of mad men. Take your phone for example. I was from the first generation of youths who used mobile phones. When I was 14 I was given an Ericsson something-or-other that had the same aesthetic qualities as a worn-out brogue. From that day on I no longer had to worry about pay-phones or waiting to use the land line at home. I had the power to call or be called whenever.
Convenience is the key to mankind's prosperity and future hope; for as long as things are hard to come by or awkward we will not develop as a species. Last week I decided that I would go out for a beer and watch some football in Al Ain. The task required me to exit my front door and make my way to the side of the road. Things were going well until I looked at my watch and realised that I had been standing by the side of that road for 35 minutes. In that time not a single taxi presented itself. I was seething with rage and when one did eventually arrive I made my feelings quite clear.
I am a man of the world who works hard at both home and work. So when I decide it is time for me to go out and indulge in a spot of beer drinking and football watching then I expect no interruptions and no hassle. Being home in London this week has re-kindled my love affair with London Transport; the very cornerstone of convenience.
Now for those foreign, non-Londoner readers, I feel I should point out that we (Londoners) are a curious breed. We do seem to complain an awful lot, often with no real cause or need. Nothing is ever any good, everything is the fault of "that bleeding lot in Westminster" and "it wasn't like this is my day." It's dreadfully tiresome. One of the key targets for out general moaning is our transport system. It seems it can never catch a break.
Everyone is always complaining that the tube is overcrowded, and so too are the mainline trains. The buses, too, are always packed and, apparently, overpriced. The question I always ask is: what the hell do you want? I have been up to the city twice this week and there is a tube train literally every 3-4 minutes. I was sat in Pizza Express opposite Charing Cross station on the Strand on Monday and over the course of an hour there was never a time when there was less than five buses at the stop. The flow of red-double-deckers was as constant as the Thames.
Walk around London and you are never more than a ten minute walk from the nearest Underground station and there are buses everywhere. The main terminals for the mainline networks are also never more than 15 minutes away. Want a taxi? No problem, there's 6000 of them queuing from Nelson's Column to Marble Arch.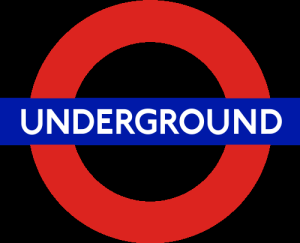 A symbol of freedom
There is nothing wrong with public transport. The real problem with London is the amount of people there. If public transport could only be used by those wishing to commute to a place of work then there wouldn't be a problem. You would always have a seat and there would be copies of the Metro for all. But the tourists, with their unfathomable desire to stimulate our ailing economy with their wealth, are clogging up the system. If you are of a brainless or xenophobic persuasion then you could ask them to leave, but London would collapse and burn just like Dubai did in 2008.
Anyway, I'm getting side-tracked; tackling the overcrowding issue isn't my burden to bear. That's what Boris is paid for. The spurious point of the today's missive is that Londoners have it easy. Hush! Yes you do. There is barely a city in the world with such a fabulous public transport system. Buses and trains to all corners of this great city are always there, always constant and always busy. Honestly, I have spent most of this week walking around London wearing a plastic policeman's hat saluting the roundel wherever I see it. How would you cope if we filled the Bakerloo Line with concrete or flooded the Northern Line with the Thames? What if we got rid of all the buses and black cabs? Would that improve the situation?
Man achieved greatness with his endeavours and he is now in the process of achieving the holy grail of civilisation: convenience. So stop whinging about the District Line being crowded and get the one afterwards in three minutes. You honestly have no idea how lucky you are.
Would you prefer to be standing in the middle of an uninhabited road waiting 35 minutes for a taxi that, once having collected you, will try to kill you? Thought not…