Growing out the pixie cut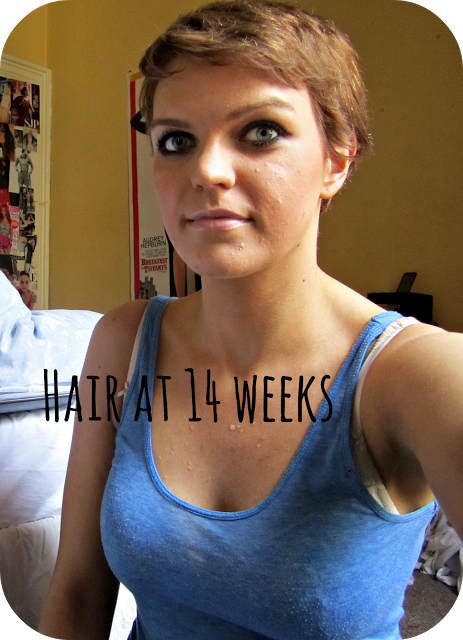 If you follow the blog you will know that I am currently in the process of growing out my super short pixie cut. (See the last two stages here) The simple reason being, I miss having hair to play about with! It has been 14 weeks since my last hair cut and my has grown - obviously! - quite a bit. It is getting there but it is a tricky little road to go down.
There are many obstacles on said road. Mullet being one. A fringe that is too short for the length of the rest of my hair. That's two. And finally having thick hair that builds up on the top of my head like a poorly chosen hat. All of these things I would like to keep to a minimum but I know that there will come a day when at least one will be bothering me. If it is all three then I am grabbing the clippers.
Apparently the first three months are the hardest so let us hope that soon it get's less bumpy... I will have a curly messy bob one day!
I haven't been blogging as much as I would have liked to recently mostly due to a really random, heavy cold consisting of a chesty cough, blocked nose and sore head. Who gets a cold in June?!