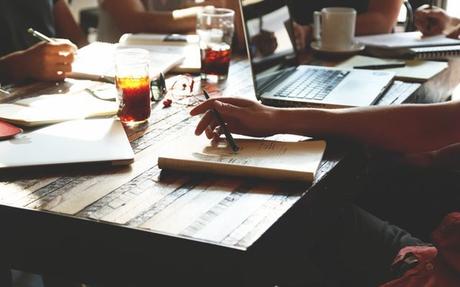 A wide range of work from anywhere positions are available to those seeking a portable career. As job seekers enter a promising job market and a historically strong hiring season, it is a prime time for many to start or expand their efforts to find remote work. However, it is a misconception that all remote jobs can be done from any location. In fact, approximately 95% of remote jobs require workers to be based in a certain geographic location, such as a specific city, state, region or country.
To help job seekers interested in finding remote jobs that can truly be performed from anywhere, FlexJobs has identified 13 common remote job titles that typically do not include a location requirement.
Work From Anywhere - Literally
"There is a great marketplace of work-from-anywhere jobs that provide tremendous latitude for people looking to work untethered from geographic requirements," said Sara Sutton, Founder and CEO of FlexJobs. "Whether you're a digital nomad or simply someone seeking to cut your ties to a traditional location-bound job, there are a wealth of employers unconcerned with workers' locations, and more concerned that they're producing high-quality work," Sutton concluded.
Here are seven of the most common reasons that remote jobs have location requirements:
Employment and tax law: employment and tax law requirements pertaining to the state or country in which the company operates

Certifications: the employer or job requires certifications that are location-specific

Time zone: the company might want the employee to live in a certain time zone

Meetings: to be close in proximity to company offices for in-person meetings

Clients: to be close to clients, especially in the case of sales and project management jobs

Office work: the company requires employees to work from the office part-time or occasionally

Travel: the job is travel-heavy and the employer wants the employee to be close to travel destinations main transport hubs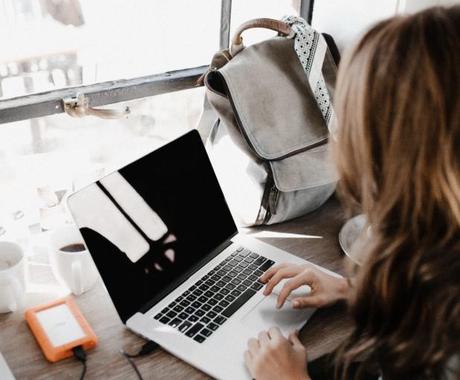 The 13 job titles below are commonly found in the FlexJobs database of work from anywhere jobs -those remote jobs which provide tremendous latitude for people looking to work untethered from geographic requirements.
Average salary via PayScale: $71,968
Business development managers create business plans, drive new customers and business, manage client accounts, increase brand loyalty, and improve customer satisfaction. Strong relational skills are needed for this role.
Average salary via PayScale: $50,570
Copywriters write persuasive copy to draw in an audience and convince them to purchase or use a product or service. Copywriters need to be able to write clear and concise copy, and many jobs require editing skills.
Average salary via PayScale: $61,389
Curriculum or instructional designers write and create academic training and course materials. Duties can include updating and writing syllabi, creating online course content, and using feedback to update course materials.
Average salary via PayScale: $41,382
Customer service specialists often deal with customers and clients via phone, email, chat, and social media. They answer questions, troubleshoot problems, and may sell products or services.
Average salary via PayScale: $71,145
Front-end developers code the front end of a website by converting design files into HTML, JavaScript, or CSS. The online nature of this role makes it one of the best remote jobs to do from anywhere.
Average salary via PayScale: $64,500
Marketing managers typically create advertising and marketing campaigns to sell products and services. Writing, social media, and SEO skills are often needed for this role.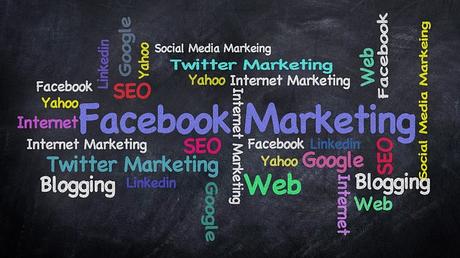 Average salary via PayScale: $43,878
ESL (English as a Second Language) teachers teach English to non-native students. Virtual teachers may meet one-on-one or in a group setting. Grading student work and creating curriculum may be part of the job.
Average salary via PayScale: $82,916
Product managers oversee the production of a product. They help to meet goals, guide a team, manage expenses, oversee budgets, and more.
Average salary via PayScale: $49,544
Recruiters work to find candidates for open roles. They may write and post descriptions, reach out to qualified candidates, perform interviews, do background checks, and onboard new employees.
Average salary via PayScale: $49,881
Social media managers manage social media pages and profiles. Drafting posts, interacting with followers, and tracking metrics and engagement are a few tasks of a social media manager.
Average salary via PayScale: $47,974
Remote translators work to translate the written word from one language to another. Translators may work to translate books, articles, scripts, captions, and more. Fluency and expertise in another language is required.
Average salary via PayScale: $39,617
Virtual assistants can set up meetings and appointments, oversee calendar management, take meeting notes, organize digital files, respond to emails, and more.
Average salary via PayScale: $49,649
Developing, creating, and coding web pages and apps are the main tasks of a web designer. Web designers typically need to know one or more coding languages and have some graphic design skills.
For more information please visit Flexjobs or contact Kathy Gardner at [email protected] .
About FlexJobs
FlexJobs is a premium online job service for professionals seeking flexible work, specializing in full-time and part-time remote jobs, employee and freelance jobs, and on-site jobs with flexible, part-time, and alternative schedules. Since its start in 2007, FlexJobs has helped more than 4 million people in their job searches and has created the largest vetted database of legitimate flexible job opportunities in over 50 career categories.
In addition, FlexJobs provides robust career support, including curated expert resources and career coaching services, to partner with job seekers in all phases of their journey. A trusted source in the media, FlexJobs has been cited in top national outlets such as CNN, Wall Street Journal, New York Times, CNBC, Forbes, and many others.

Ms. Career Girl was started in 2008 to help ambitious young professional women figure out who they are, what they want and how to get it.