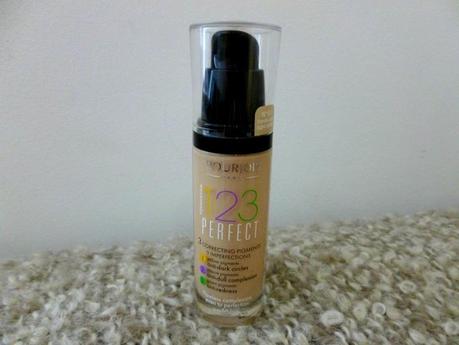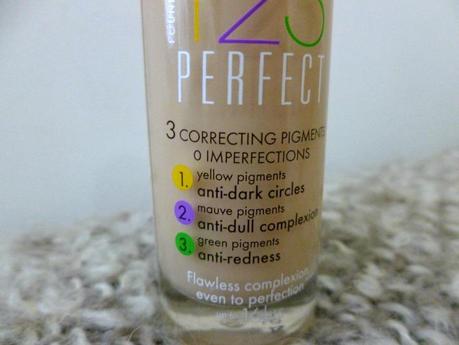 Bourjois 123 Perfect Foundation
After my Healthy Mix foundation started to run out, I was in search for something with a similar formula - medium coverage and a natural finish that isn't too matte or too dewy. I really liked Healthy Mix, the coverage was spot on for me and had pretty good longevity when used with my regular primer. In the quest for perfection, I decided to try the new 123 Perfect foundation by Bourjois after hearing good things on various beauty blogs.
My verdict? The formula seems to be a little thinner than Healthy Mix but still gives a good medium coverage, however is slightly on the dewy side for me. I prefer a foundation to be mattifying as I do get oily around my t-zone. 
The three 'correcting pigments' seem to work together to give a good overall finish, covering patches of uneven skintone around my cheeks and nose. I have very thin skin around my eyes which is becoming increasingly delicate, as well as visible veins and pretty big eye-bags which no amount of foundation can cover, so I always use Collection Lasting Perfection Concealer to cover these as much as is possible. 
I find shade 51 (Light Vanilla) in Bourjois foundations matches my skin tone really well - I've not found another foundation with such a good match. Light Vanilla is the lightest shade they do however, so might not be suitable for those who are fairer-than-fair! 
I have to admit I prefer Healthy Mix - I've been using 123 Perfect for about a month now, and although think it is a very good highstreet foundation (RRP £10.99) it is just a littttle more dewy than I like. I seem to be more oily than normal at the moment, but I think this is partly down to the change in weather and aircon/heating - anyone else finding this?!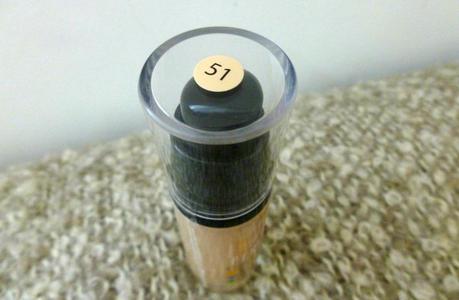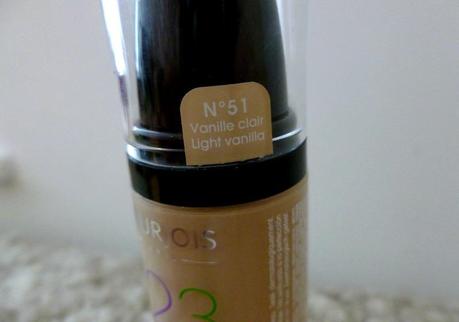 What's your favorite foundation?