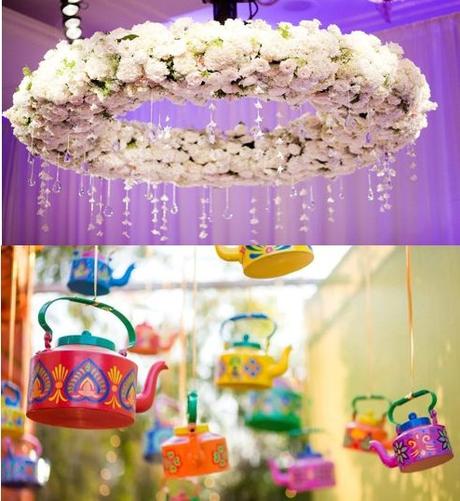 We can't even imagine a wedding ceremony without a decoration. It is one of the most important part of celebration. Decoration makes your wedding a pretty place for photographs. Hanging decoration is one of the part of this. It looks to beautiful and gives a unique touch to the wedding. Try to use small probes in this decoration. Here are some wedding decoration ideas that you need to apply in your wedding.
1. Paper Lanterns
Paper lanterns still looking attractive in wedding décor. It adds a beautiful charm in your wedding that no other lighting will give you. For elegant look, use the plain pastel color paper lanterns and for a kitschy wedding use the bright color lanterns.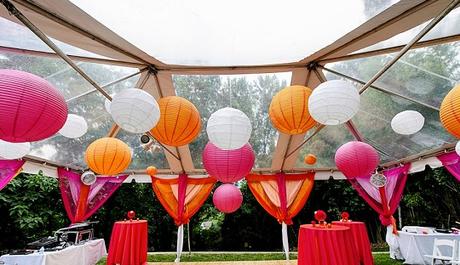 2. Tea light Hangings
To give a vintage look to your wedding, tea light Hanging decoration is the best option for you. This decoration look simply awesome. Just place the candles in tiny glass hangings and team up them with flowers for a luxury look.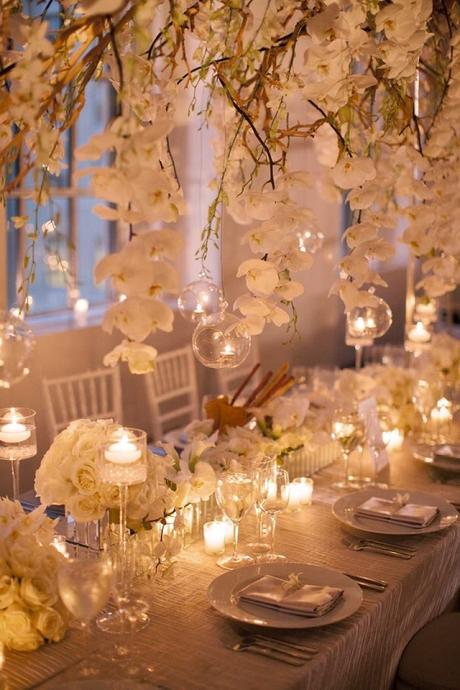 3. The Lighted Bulbs
Make the decoration of small bulbs with filaments in your wedding for the retro look. This is the best idea to make an evening wedding shine with individuality.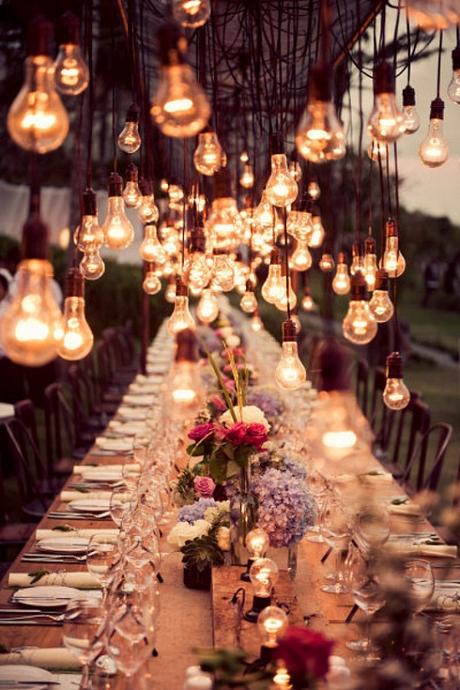 4. Arabian Lamps
You can also use the light weight Arabian lanterns or lamps. It gives luxury look to your wedding.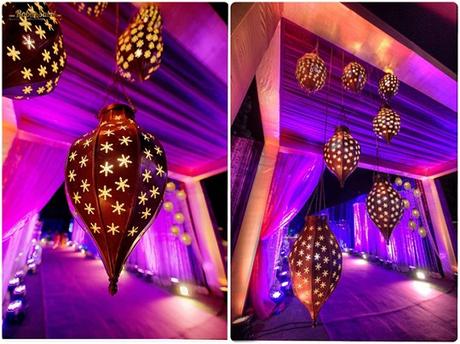 5. Upside-Down Umbrellas
You can also use Umbrellas in your wedding decoration. Put this umbrellas in upside down way and bring it in a myriad of hues. It looks beautiful and attractive.


6. Flower Balls
Use of flower balls, another way of wedding decoration. Just take your favorite flowers and roll it into a ball and hang it. It looks simple and beautiful.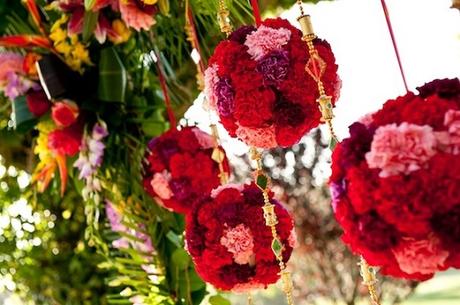 7. Genda Phool Balls
Genda phool Balls is one of the best way in wedding decoration.  Use the long strings of strong gendha phool with the ends rolled up into balls to create a sweet organized look.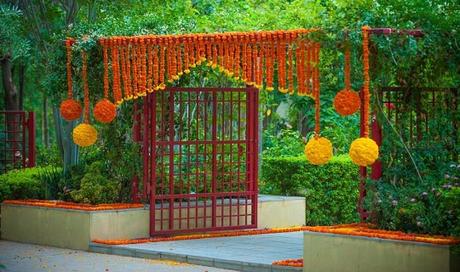 8. Hanging Ferns
The big tassels entwined with ferns gives a jungle like look. Your guest defiantly love this clean neat elegant look.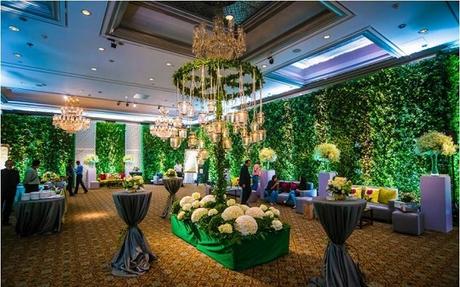 9. Hanging Floral Bunch Installations
For royal look, use the floating floral wreaths and twigs and bouquets in the wedding decoration. This décor will add the nice rustic charm.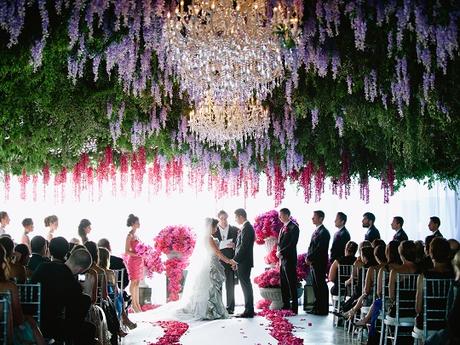 10. Small Hanging Chandeliers
Use the Small Hanging Chandeliers to make your wedding decoration more beautiful.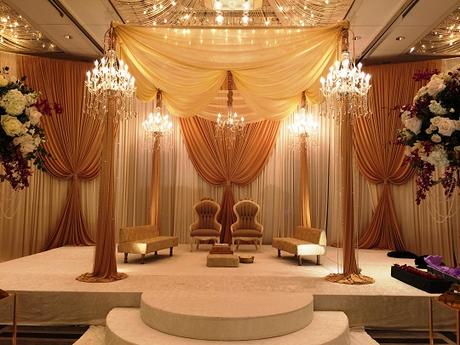 11. Rajasthani Mirror Hangings
Go for the Rajasthani Mirror Hanging decoration, it looks amazing and added a traditional touch in your celebration.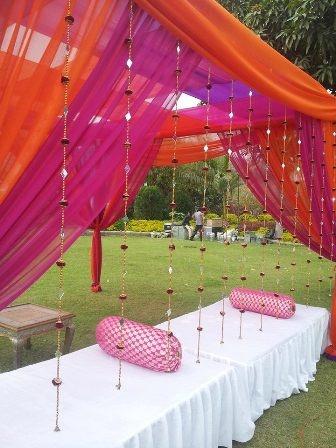 12. Hanging Mandap Florals
Decorate your mandap with beautiful flowers and bells. The hanging flowers in the mandap gives their blessings when you take the pheras.