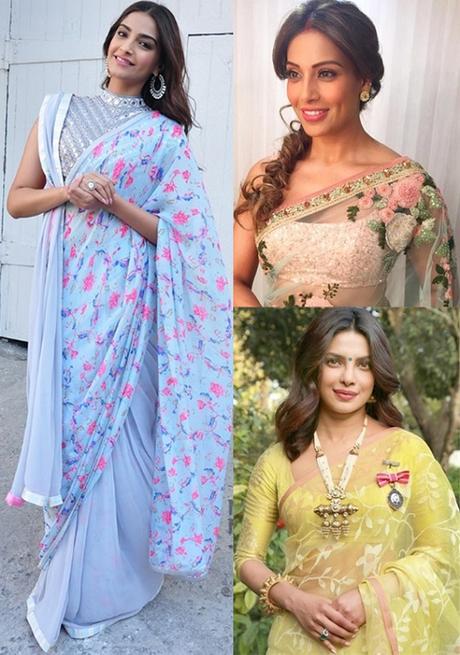 Nowadays, a floral print saree is the trendy wear in wedding seasons. These sarees perfectly goes with the any kind of wedding whether it is summer wedding or winter wedding. You look extremely beautiful in this traditional wear. This saree adds the feminine elegance in your look. So, take a closer look on this article to get a stylish yet ethnic look on this wedding ceremony.
1. Priyanka Chopra
To support our culture opt a woven floral saree like a Priyanka Chopra. This lemon yellow floral print saree looks beautiful in wedding events. Completed this look with traditional jewelry.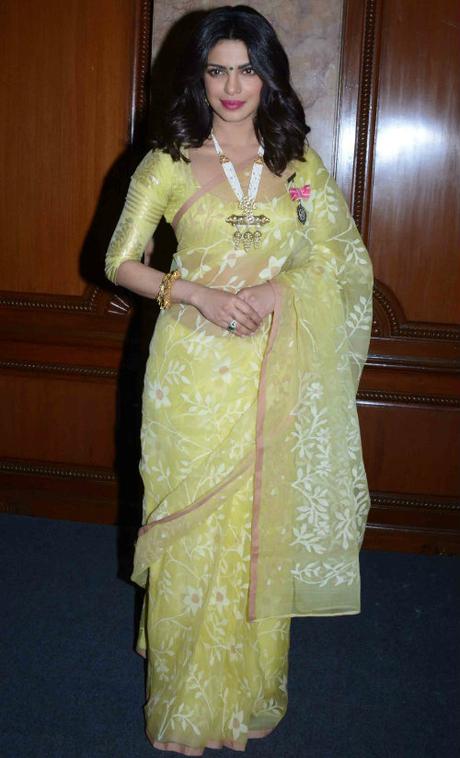 2. Deepika Padukone
Deepika's look is a lesson in mixing florals. She wore embroidered floral saree, floral print saree, and netted floral print saree with multi-coloured or matching coloured printed blouse. The statement earrings goes perfectly with sarees. She looks extremely beautiful in this traditional wear.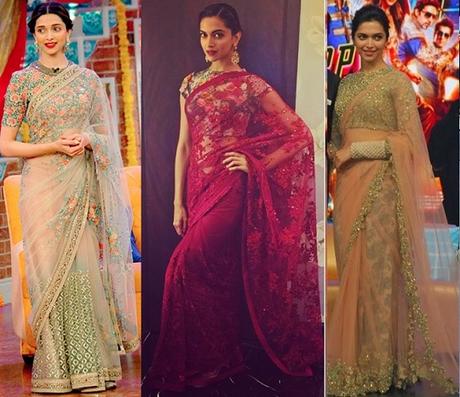 3. Sonam Kapoor
The fashionista Sonam Kapoor is the only one who give an androgynous twist to a floral saree. A layered cropped hemline, patent leather brogues and trendy blouse added beauty in her look. She also look amazing in several other floral print sarees.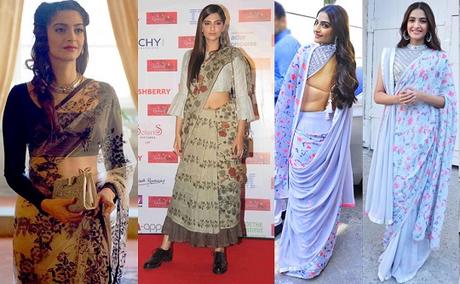 4. Aishwarya Rai Bachchan
For a simple yet elegant look just opt the floral border pattern saree like an Aishwarya Rai Bachchan. Team up this saree with a floral lace blouse and pearl jewelry. It gives you stunning look for any wedding season.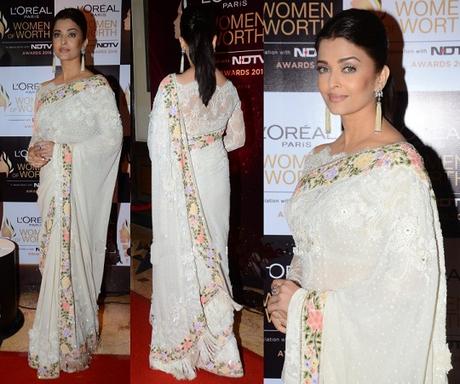 5. Bipasha Basu
The newlywed actress Bipasha Basu looks extremely beautiful in SabyaSachi floral sarees. A net saree with a bunch of flowers scattered all over is pair up with contrast color sequined blouse. It gives an ethnic yet chic look. If you want to win the crowd with your girly charm then this saree is the best choice.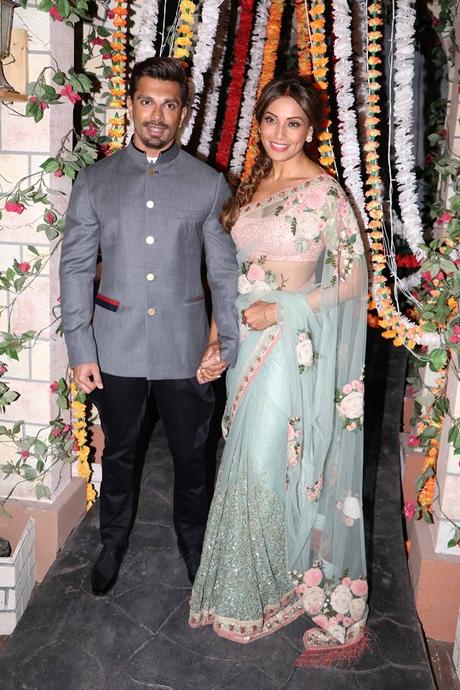 6. Kangana Ranaut
For a princess look, pic the pristine white saree which highlighting the pretty pink flowers and team up with a high neck blouse. Complete this look with elegant earring and traditional jootis. This is the best opt for day wedding.