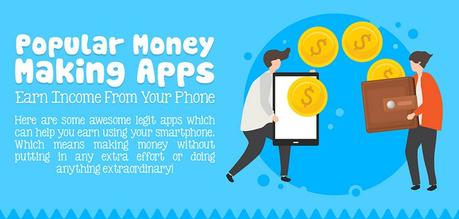 Did you know that you can make money by just using your smartphone?
You can actually make money using your smartphone at the comfort of your couch, as you commute to and from work, during your lunch break and so on.
This infographic created by SwiftTechBuy, showcases some of the most popular apps that allows you to earn money by doing simple tasks. Have a look.