Today's Quopic was inspired by the fact, I'm in a very sad mood because I've suffered a loss in my family. I want to cheer myself up and hopefully you too!
What cheers me up more than seeing Eric and Sookie kissing or making love? It's making fun of Beehl…! LOL We've used this Quopic before…it's an oldie, but still a goody! Hope you enjoy it, and it makes you laugh!
Are you ready? Caution: coughing up liquids all over your computer and your lap, may occur while viewing this post. Please don't drink and view! 
Here's the Quopic of the Day for November 3rd!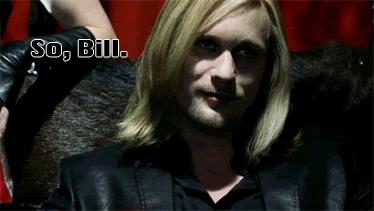 LMAO! I love how Eric makes fun of the way Beehl says Sookie's name and in the process, makes Beehl look like a total tool!
What are your thoughts? Share 'em below!
Advertisement
Eco World Content From Across The Internet.

Featured on EcoPressed
Solar incentives to fall amid uncertain global economy