With all the excitement of Deborah's fanfic, I almost forgot about the Quopic of the Day! Oops!
Today's Quopic of the Day was inspired by the Word of the Day from the Merriam-Webster Dictionary!
The Word of the Day is: coquetry
Definition: a flirtatious act or attitude
Extra: The rooster's cocky attitude has given him a reputation for arrogance and promiscuity. The noun "coquet" comes from French, where it is a diminutive of "coq", the French word for rooster. "Coquetry" can refer to flirtation by men or women.
I think there's a pic somewhere…where it clearly shows how Eric is full of coquetry!
Here it is…the Quopic of the Day for November 28th!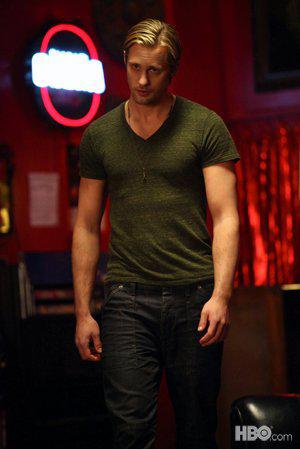 Sorry I don't have a gif of this! But I love the cocky way Eric walks or should we say, saunters into the room the way he did in this scene!
It's all in the way Eric carries himself. He walks like he's been there and done that – and would LOVE to do it again – only with Sookie!
But wait…there's another pic we'd love to share with you that shows Eric being full of coquetry!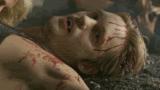 Oh Eric…he used Sookie's ignorance of vampire blood in order to have his way with her. Look at the expression on his face, as he realizes that he got what he wanted!
What are your thoughts? Share 'em below!