Today's Quopic of the Day was inspired by the Word of the Day from The Free Dictionary for November 14th! Oops, I guess it's a couple days late! LOL Oh well…we hope you enjoy it anyways!
The Word of the Day is: intoxication
Definition: A temporary state resulting from excessive consumption of alcohol – or in this case – fairy blood!
You probably know which pic we're going to use, aren't you? Let's see if you're right!
Here's the Quopic of the Day for November 16th!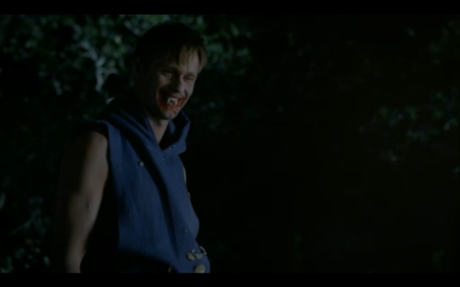 Who could be more adorable as a drunk, than Eric Northman?
Remember, this was after he drank Claudine dry…
I think these scenes were the most hilarious scenes we've ever seen on True Blood! LOL
What are your thoughts? Share 'em below!