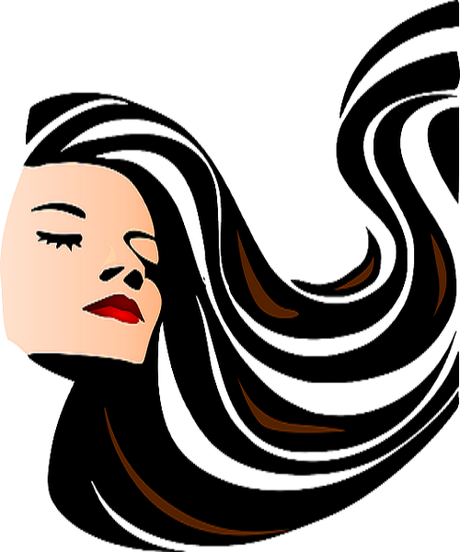 Having hair fall post delivery or post baby ? In today's post I am writing about the 11 tips for hair care post baby / post delivery.
A new mother becomes so busy with many things that she doesn't have time to take care of herself. So the poor care, hormone levels, inadequate sleep and maintenance lead to many problems. One of them is hair fall. Recently one of my friends in FB who is a new mom had pinged me to tell that she is having heavy hair fall post baby and to suggest some remedial measures. I am sure that there are many other moms with the same question. So thought about writing this post for all of you

There was a hair and scalp care camp at my office two weeks back where in I had given my hair samples for a thorough checkup and report. I went to collect the report and met the trichologist too. Though their treatment and medicines for my hair fall came equivalent to my salary and I refused to take any

, I had an opportunity to clear off all my doubts from an expert. Let me share with you everything from his advice too

Hair Life Cycle 
In a woman the hair growth alters mainly in 3 phases – during puberty, post baby and post menopause. So extra care has to be given to hair during these 3 phases in a woman's life.
During pregnancy , the hormone estrogen is high in a woman's body resulting in less hair fall. But post birth the estrogen level falls and the androgen goes up causing the weakening of hair leading to hair fall.
11 TIPS FOR HAIR CARE POST BABY / POST DELIVERY
1. BLOOD TEST
If you are feeling heavy hair fall , like you touch your hair and it comes off or a lot while washing your hair or combing please consult a good doctor and get the blood tests done. This is especially if you feel tired , weak and have joint pains. As the hormones in our body went way up and down post baby , the blood tests can help us to know the levels and take proper care and medication necessary
2. DIET REGULATION
Hydrate yourself with at least 3 litres of water everyday. You can keep a 1 litre water bottle next to your bed so that you remember to have it every now and then. Of course don't gulp down water at a stretch , it could cause water bloating. 1 glass at a time is fine.
In your diet , include,
Milk , Almonds , Palak/Spinach , Paneer, Soyabean, Flaxseeds, Walnuts – any of the 2 daily
2 Dates and Fig with Milk , Jaggery – daily
Green tea – daily . Have it only if you have started weaning or your baby is 10M+
Amla, Pear, Papaya, Tomato – 1 raw daily if possible
I was asked to stay away from Urad dal/uzhunnu (Idli , medu wada, dosas etc ) as it could aggravate my hormones causing hair fall.
3. WATER FOR HAIR
Always use normal water for washing your hair. No hot water which could weaken your hair roots.
If your area has hard water , sprinkle lime in a bucket of water and use it for your head bath

4. OIL MASSAGE
Oil massage thrice a week helps to retain the lost oil from the scalp leading to enough moisturization. The best way is to do oiling overnight and washing it off the next day.
Do not use hot oil on your scalp, warm oil can be used though.
If you have dandruff, you could use camphor dissolved oil for your massage. Oil massage helps to increase blood circulation and  dandruff removal keeping the scalp clean and healthy
5. GENTLE SHAMPOO AND CONDITIONER
Though we have less time for our hair care post baby , please ensure you wash your hair twice or thrice a week with a proper shampoo and conditioner .
6. INVEST IN A GOOD COMB 

Usually we use plastic combs . It has to be replaced with a wooden comb so that the hair fall is not accelerated by the static force produced while using plastic combs.
7. CHANGE YOUR PILLOW COVER
The cotton pillow covers can be replaced with a satin , to reduce the friction damaging hair
8. PROPER COMBING
I know mothers don't even get time to comb their hair with a baby. But once the baby is asleep , make sure you comb your hair gently , take the knots off and comb it carefully. It helps to increase the blood circulation :).
Please don't comb or tie wet hair
9. PARTITION 
Take different partitions for your hair everyday so that the same hair is not pulled everyday leading to thinning.
10. DE-STRESSING
Indulge in an activity for 10-15 minutes a day like walking , prayers , yoga etc.
11. WORRY LESS ABOUT YOUR HAIR
This is important . If you keep thinking and stressing about the fact that you lose hair / have heavy hair fall you would obviously lose hair. Stop stressing yourself and take the preventive measures.
Hope you liked this article.
Please share it in your social media profiles if you liked this. Let me know how you take care of your hair post baby.