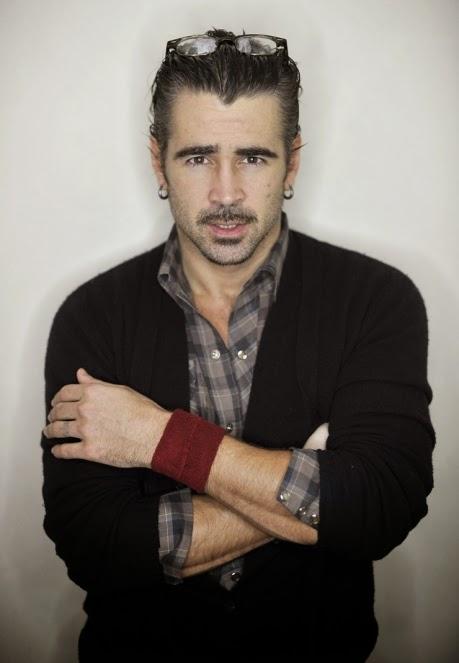 1. Insomnia. 
During puberty Colin developed severe insomnia and when he was 12 years old he could not sleep at night or sleep only for 2-3 hours. He accepted his sleepless nights as a part of his life and was just trying to sleep during the rest of the day - whenever he could. The only person with whom he could share his night watch was Elizabeth Taylor. She was his romantic love, doomed to remain platonic. "Liz was a child of the moon just like me", says Colin.
2. Elizabeth Taylor.
Colin talked about his strange relationship with the Hollywood legend for the first time in December 2013. The two of them met when Colin was 27 and she - 75. It turned out that they were staying at the same hotel. He sent her his regards, and then decided to send her a bouquet of flowers. When calling Liz's assistant to ask what her favorite flowers were, she replied: "Roses. But Ms. Taylor has just sent you a bouquet of orchids. " The two became very close and used to talk on the phone all night long. "She seduced me and she dumped me", says Colin admitting that Taylor was "exclusive, extraordinary woman" and that unfortunately he did not consume his love for her. In her lifetime Elizabeth Taylor talked about Colin only as a wonderful actor that she was very close to. At legendary actress's funeral Farrell publicly read a poem saying that on this day people return their beauty to God.
3. Candies for Marilyn.
When he was five, Colin was in love in his own childish way with another Hollywood legend - Marilyn Monroe. He heard that lovers give their beloved deceased wives candies, and he decided to do the same. He used to leave a pack of colorful candies under his pillow with a note saying: "I know you're dead but these candies are so delicious that you should definitely try them. Come and get some, I will not tell anybody, I promise." That madness went on for quite a few months.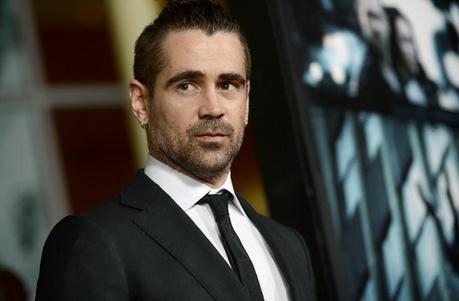 Photo: Getty Images / Guliver
4. The 12-year-old boots.
Colin bought a pair of men's boots for £ 20 from a second-hand shop in Notting Hill and wore them for 12 years. "These boots had become an indispensable part of my personality, I literally identified myself with them and when it was about time to throw them away, I felt overwhelming panic. It felt like I was separating with a human being."
5. His Little Angel.
In September 2003, model Kim Bordaneyv gave Colin Farrell a son, James. The child was diagnosed with the extremely rare "Angelman syndrome" - a genetic disease in the child causing hm to laugh almost continuously, clapping hands. Because of their constant state of happiness these children are called "angels". His child uttered his first words when he was 4 years old and this was even a huge success. For the first time Colin decided to speak publicly about the problems of his child and got permission from his mother (they are separated now), after watching the Paraolympic Games in Shanghai. Since then, that has not been a taboo subject for him. James took his first steps at the age of 9 and Colin said that when he first saw his son walking, he was about to faint from excitement. "He is my happiness and enriches my life in an indescribable way", says the actor.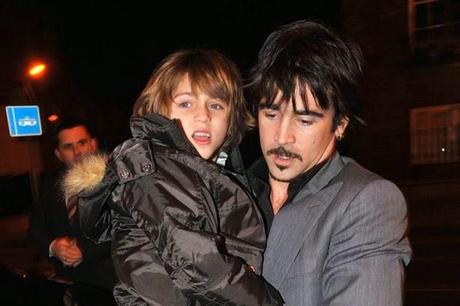 6. The Success Formula of Being a Father.
"Being with my children, James and Henry. When you're with them, you can make a bunch of mistakes, but the worst mistake is not being there for them."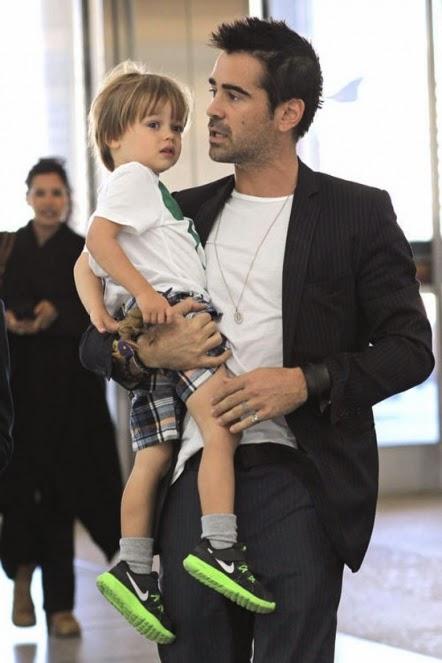 7. Vices.
Colin Farrell is one of the few Hollywood celebrities who are not concerned about his image and speaks freely about all his problems with alcohol, cigarettes and drugs, which remained in the past. He quit smoking on his 34th birthday and wrote a farewell letter to cigarettes. It was more difficult to refuse alcohol as he used to drink a lot since he was 14 years old and believed that "Men just drink. That's it." At one point, his body was about to give up on him so Colin had to overcome his weakness. Thinking about his son James helped him a lot.
8. The horror of having his first sober sex.
The 37-year-old Colin Farrell experienced that shock after refusing alcohol and drugs eight years ago. ''To make love to a woman once I was clean was one of the most terrifying moments in my life. It was in the afternoon, the curtains were lifted up, and so far I was used to having sex in dark rooms, toilets, or clubs.'' For 15 years he had not spoken, nor had sex when sober. ''She was very gentle, it was actually wonderful, but terrifying" ,admitted Colin Farrell.
9. Yoga.
After overcoming his vices he naturally resorts to yoga. Colin indulges in yoga after stopping alcohol and did not admit to anyone because he was convinced that his friends will ridicule him. Originally he found it a shocking experience. "First I had to learn to do nothing. To sit in the garden, drinking tea and do absolutely nothing. That was the worst part. "Then however, it was necessary to enter the yoga studio. Initially yoga for him was equal to death. A year later, he was not able to do without meditation and breathing practices. Now he believes that practicing yoga is great.
10. A Player or a Dancer.
This was the choice that Colin had to make as a child. His father was a famous Irish footballer and wanted his two sons to become footballers. His mother insisted on all of her children (Colin has a brother and two sisters) becoming dancers and ballerinas. So that was the reason Farrell visited both soccer practice and dance lessons.
11. Dublin
"You know that the wildest parties even in Cannes are Irish?", Colin asks. He is an Irishman and as such he likes whopping long parties, which take place in Dublin. Because only there he knows where to get the cure for a heavy hangover - Benedict eggs and fried chicken wings. If it happens that he has a hangover elsewhere, his only option is yoga. In Dublin, however, it is still more fun.