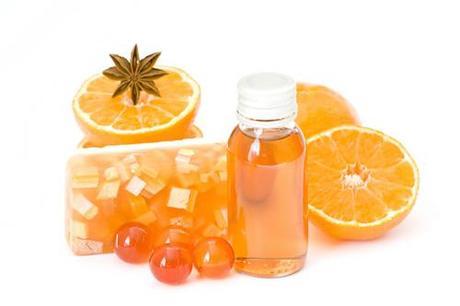 To me, summer is synonymous with the bright, cheery disposition of citrus fruits. Tangy, juicy and tastes great as a cold drink (who doesn't think of lemonade or orange ice pops?), citrus fruits are best enjoyed on a hot day. I always keep a bottle of sweet orange essential oil for the very purpose of cheering me up!
And, as you probably know, they also work great as DIY beauty treatments! Try these 10 easy to make DIY beauty treatments at home using various citrus fruits, and chill out this summer!
Vanilla Orange Body Scrub 
Ingredients:
1/2 cup  natural sea salt
1/2 cup white or brown sugar
1/2 to 1 cup olive oil
Zest of one orange
2-3 drops orange essential oil
1 teaspoon vanilla extract
In a large mixing bowl, combine the sugar and salt using a spatula.
Zest the orange, then finely chop the zest. Set aside.
Add the oil a little at a time, stirring after each addition. Add enough oil to make a spreadable paste that will easily glide over your skin.
Add the zest, then the essential oil and stir. Add the vanilla extract last and stir again.
Use the scrub all over except on sensitive areas such as face, freshly shaved legs, etc. If you use it before your shave, it gives you a smoother shave. Massage your entire body gently allowing the oil to soak in. Pay special attention to knees, elbows and feet.
(Source: makeyourcosmetics.com)
Lemon Sugar Scrub
1/2 cup sugar (or salt, if preferred)
1 tablespoon olive oil
2 tablespoons lemon juice
Mix all ingredients in a small bowl.
Apply to hands or feet above the tub or sink, so you don"t make a mess. Scrub thoroughly for 2-3 minutes.
When done scrubbing, rinse briefly with lukewarm water and pat dry.
Apply your favorite moisturizer if desired.
(Source: makeyourcosmetics.com)
Swimming Pool Hair Remedy
2 tablespoons baking soda
1/4 cup fresh lemon juice
1 teaspoon mild shampoo
*Yields 2 ounces — enough for one treatment
Directions: Mix together all the ingredients until well blended. Wet hair and massage the mixture onto your hair and scalp, making sure hair ends are coated. Cover hair with a plastic bag or shower cap and leave on for 30 minutes. Rinse hair well and shampoo as usual.
(Source: TotalBeauty)
Grapefruit Toning Facial Mask
1 tsp. Grapefruit juice
2 teaspoons honey
6 ounces plain yogurt
8-10 almonds
1 tablespoon rice
Combine the ingredients in a blender. Blend on high for 1-2 minutes. If you notice that there are large chunks of almonds left then blend again. It may help to crush the almonds pre-blending!
Wash your face with your normal cleanser and pat dry. Apply a generous amount of the mixture to your face and spread it evenly. Let it sit for 15-20 minutes or until it has hardened. Rinse with warm water. Make sure you remove everything. Splash your face with cold water to tighten pores and then gently pat dry.
(Source: Voices Yahoo!)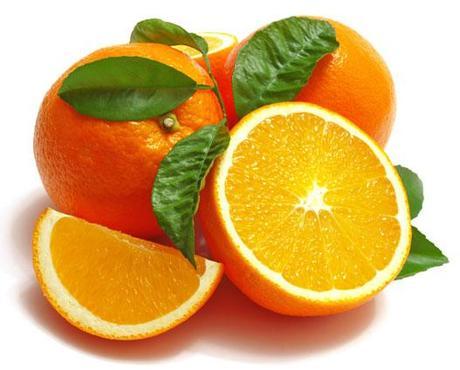 Orange and Grapefruit Facial
1 medium sized grapefruit
1 medium sized orange
3-4 tablespoons honey
Grab a bowl and mix the pulp of the two fruits with honey. The fine paste should be applied on your complexion and neck. Leave at least 15 minutes, then rinse it off with lukewarm water.
(Source: Become Gorgeous)
Lemony Foot Scrub
1/2 cup cornmeal
1/2 cup oats
2 tablespoons sea salt or table salt
6 drops of lemon essential oil
Place oats in a coffee grinder, food processor, or blender. Blend/grind until oats become a powder. Place cornmeal, ground oats, and salt in a bowl. Mix together to blend. Then add essential oil and stir to distribute throughout. Place a ½ cup of scrub into a bowl and add water a little at a time (and stir),until a grainy paste forms. Rub paste onto feet, paying extra attention to any rough areas. Rinse thoroughly and pat dry. Finish by applying moisturizer or body oil to your feet. Rinse tub immediately to be sure the cornmeal doesn't swell and clog up the drain.
(Source: A Delightful Home)
Lemon Honey Hair Rinse
2 tbsp of Honey
1/4 Lemon juice
4 cups of Purified Water
Combine in a bowl. After shampooing, rinse through hair. Don't wash out. Apply your leave-in conditioner, oils and style as needed.
(Source: Party Over Hair)
Natural Lemon Hair Lightener
1/2 cup  fresh lemon juice
1/4 cup of water
Mix the two ingredients thoroughly. Put the mixture in your hair and let it sit for 30 minutes to an hour. If you can, sit outside in the sun to help lighten the hair.
(Source: College Fashion)
Almond Grapefruit Facial Toner
1/2 c rose, lavender, or distilled water
1 t pure vegetable glycerin
1/4 to 1 t sweet almond oil
12 drops grapefruit seed extract
Make the rose or lavender water by placing a small handful of dried organic rose petals or lavender in a pint mason jar and adding boiling water to cover. Let steep overnight, then thoroughly strain. Combine the remaining ingredients in a glass jar and shake to blend. Dab some on your fingers or a cotton ball and massage into your skin. Keep toner stored in the refrigerator for no more than two weeks.
(Source: Voices Yahoo!)
DIY Coconut Lime Deodorant
2 Tb. coconut oil
1 Tb. baking soda
3 Tb. arrowroot powder
5 drops lime essential oil
Just mix it all together and put into a container.  If you want easier mixing, melt the coconut oil first and then let harden before using.
Lemon and Brown Sugar Lip Scrub
 One tablespoon of raw cane sugar or any kind of coarse brown sugar
One tablespoon of a base like petroleum jelly, Smith's Rosebud Salve, or Waxelene
Five drops of lemon essential oil (or orange, lavender, etc. if you want to get creative with it)
A mixing bowl, measuring spoons, and a teaspoon for mixing
Combine one tablespoon of base with the lemon oil, and mix the two until they're uniform. Then, pour a tablespoon of cane sugar into the mix, and stir until the consistency is even. When you're done, the scrub should have a thick texture that makes it hard to get off the spoon. Because the mixing process heated up all the oils in it, you'll probably want to toss it in the refrigerator for a few minutes to get it back to its normal state