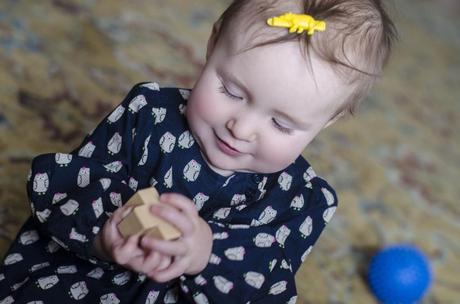 A portrait of my daughter, every week, each week of 2014. Lucy and I took a hike today. After a night of little sleep (she woke up every two hours to nurse), I needed the cool breeze and sunshine to invigorate my afternoon…and they did. We walked and talked and shared an apple as we let our eyes settle on the majesty of our neighborhood. Living within walking distance of the Garden of the Gods makes you appreciate the beauty of our world on a daily basis.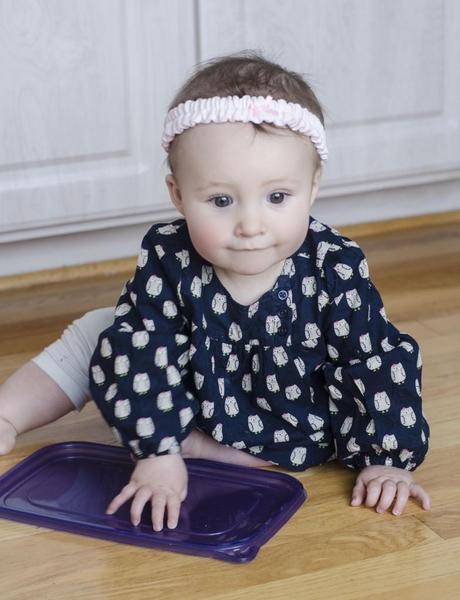 Lu explores our house more and more each day. From kitchen utensils to living room coasters to the scale in our bathroom, she manages to get her hands on most everything. Baby-proofing has become a necessity in the last few weeks. We finally bought and installed a baby gate to keep her from climbing down the stairs to visit her dad (who works in the basement).
This week has been a good one. We've laughed and giggled and she's even saying, "ma-ma" now. Thank you for sending us such sweet words of encouragement. I treasure every one!