This shouldn't come as a surprise to any of you…but today's Quopic of the Day was inspired by the fact, today is Halloween!
There's a great image of Eric wearing something different and showing up on Sookie's doorstep! Do you wonder what it is?
Find out in today's Quopic of the Day for October 31st!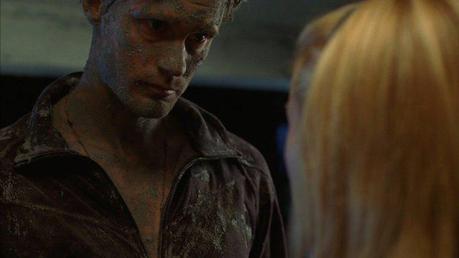 You
must
remember this scene! This was in the
True Blood Season 3
season finale!
Unfortunately, Sookie didn't give Eric a special treat in return…but it was a treat to US to see Sookie finding out about Bill's betrayal and sending him flying out the door!  Not to mention, how HOT Eric could make wearing wet cement look! Who knew?
What are your thoughts? Share 'em below!