When trying to think of a Quopic of the Day, we wanted to get some suggestions by our followers on Twitter!
Let us take you back to True Blood Season 2…
Are you ready?
Here's the Quopic of the Day for October 27th!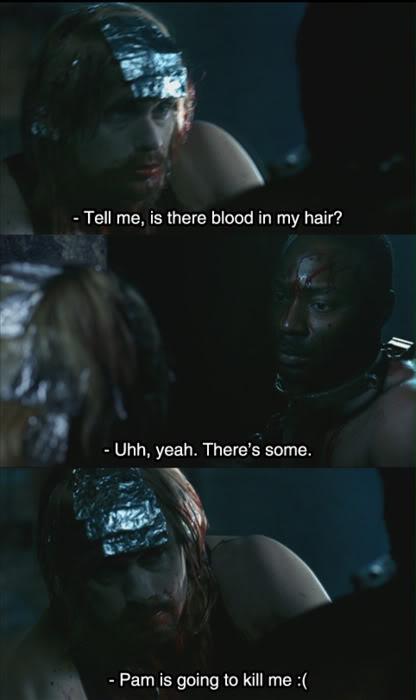 *giggles*
Imagine…Eric, a strong, old Viking vampire…scared of his own progeny, Pam?! LMAO I wonder what she would do to him really? Was this just to show a different side to Eric?
I loved seeing this side to Eric! The fact that he cares so much about his appearance (just like the books), was just icing on the cake to me! I think it kind of startled Lafayette as well! The two actors really play well off each other, IMO.
What are your thoughts? Share 'em below!