Sorry this is so late…had troubles deciding which one to use and then I had to work.

Hopefully, this makes up for it!
Happy (almost belated) Hump Day!
Here's the Quopic of the Day for October 26th!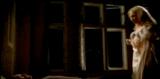 Sookie: "Want more…?"
I don't know about you…but speaking for me, YES!
I want lots more…lots and lots and lots and lots!
How about you? What did you think of this Eric and Sookie scene from season 3?
Share your thoughts below!