Sorry we're posting this so late…but we hope this makes up for the lateness!
Without a need for an introduction…here's the Quopic of the Day for October 12th!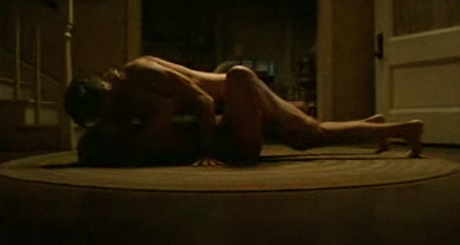 The only question I have is…how many rub burns do you think they received while filming this scene? LOL
Loved how this scene paid homage to the books as quoted below!
"Did we have sex?" he asked directly.
For about two minutes, this might actually be fun. "Eric," I said, "we had sex in every position I could imagine, and some I couldn't. We had sex in every room in my house, and we had sex outdoors. You told me it was the best you'd ever had." (At the time he couldn't recall all the sex he'd ever had. But he'd paid me a compliment.) "Too bad you can't remember it," I concluded with a modest smile.
*SIGHS*
While I love how they DID pay homage to the books in some way, scenes like these ended way too soon!
What do you think? Share your thoughts below!