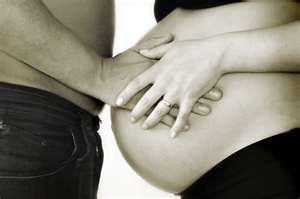 ‎
101 Things You Didn't Expect/Weren't Told Would Happen During Pregnancy.
Being sick anywhere
Loss of bladder control
Fainting 24/7
Piles
Thrush
Random spontaneous leaking boobs.
Your bladder shrinking to the size of a pea
Hair falling out
The hairy belly
The amount of needles that get jabbed with
Crave the most horrible food combinations ever!
Heart burn
Constipation
Sore boobs
Swollen ankles
Wind
The pressure down below
Hormones
Changes in skin
Braxton hicks
Crying at the smallest thing
Lose friends
Unable to pick things up of the floor
Can't paint toe nails as can't reach
Peeing 24/7
Baby brain
Lack of being able to tame the lady garden
Forgetfulness
Asking for help to put socks on
Not been able to shave my legs
Mood swings
Crossing my legs to sneeze otherwise I'd pee myself
Feeling like your bump walked into a room a hour before you did.
Problems with teeth
Sore/bleeding gums
People touching your bump
The desire to clean-nesting
Total strangers telling you what you can/cant do
The change in your body
Wanting sex more often
Becoming paranoid
Worrying about every pain/ache
Weight gain
Wanting to eat all the time
Clumsiness
Change in breast size
Not wanting sex
Waddling like a penguin
Being out of breathe
Buying too many clothes for baby
Waiting for the pregnancy glow
Backache
Having a c section
How itchy my skin got with my stretching belly
Daily injections
The instant connection with my bump
Sticky out belly button
Discharge
Bleeding
Headaches/Migraines
Worrying/stressing every time I go to the loo
To feel so alone
Lack of energy
The 'clear out'
Being sick all the time
Depression
The emotions I would experience
Not being able to bend down and get back up
Cravings
To panic every time I had a scan
Dizziness
Kidney failure
Being happy one minute then crying the next
Being so stressed
Waters going early – Not realising their were two sets
Not being able to wear my wedding ring as my fingers had swollen so much
Feeling dehydrated
Getting p**sed of at the smallest thing
Diabetes
Leaky boobs
The amount of do's and don'ts
Change in hair – becoming dry or greasy
Certain smells making me vomit
The fear of harming unborn baby
Getting looks/stares of people I don't know.
Acid reflux
To nearly die
Strange dreams/nightmares
To not be able to see my private area.