Happy Bastille Day, friends. I'll have you know I've been celebrating
France
 all day: first with a
café au lait
, then with a
salade niçoise,
and tonight, my cousin and I are sharing a meal with fromage and French wine... among other things.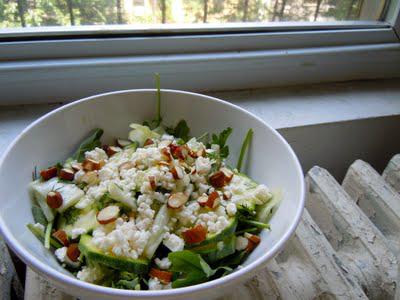 France will always have a place in my heart not only because 
ma souer
 is French, but because the culture itself greatly influenced my appreciation for food, most notably cheese. Before studying there, I liked cheese, but I could've done without. It wasn't until I got into the habit of having a cheese course every evening before dessert that I fell in love with 
brie
, 
chévre
, and more.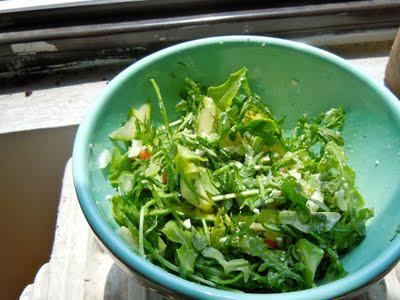 France also inspired my love of fresh, bitter greens. A few weekends ago, 
Katie
 brought a fennel salad to
Leslie's
fabulous 
bloggie brunch
. I absolutely loved it and vowed to make a similar one as soon as I got a chance to run to farmer's market. The other day I had that chance. With Heidi Swanson's
Shaved Fennel Salad
to lead me, I created my new favorite summer salad.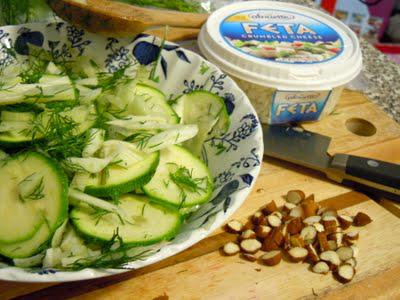 It is too amazing not be shared, even if it is more Greek-like than French. Not to mention that I figured a post about salad would be a good follow-up to an
ode to booze
;). Also, speaking of Greece, I received
this Santorini Villa offer
in my inbox today. Sounds like another country needs a visit soon! Perhaps I will take that vacation I've been musing about in October instead...