Today marks the 100th post from Baseball By The Yard!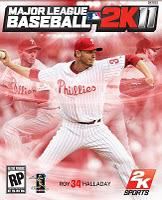 Contest!  To mark my 100th post, I'm giving away a brand new 2K11 MLB video game!  Check out the YouTube clip below!  If you requested a Baseball Curriculum, you are eligible to win.  If you didn't, click HERE to get your copy of the curriculum and be on the mailing list.  Getting on the mailing list makes you eligible for all giveaways and contests!
Other FYI's !
I emailed the Baseball Curriculum to all those who requested a copy.  If you would like one, please click

HERE

for details on how to get a copy.  I'd love to hear some feedback about it.  Constructive criticism is always welcome!

Baseball By The Yard should hit the 12,000 "pageview" mark in a day or two!  I'm not sure how that compares to other blogs that have 3 months of posts but I love it!  I'm humbled as well.  I am honored that so many have found the information I write about useful. 

I've recently started doing some videotaping and would like to do some "video posts" in the future.  One challenge that I sometimes face is trying to write about intricate details like footwork, pitching mechanics, etc. in a way that is clear and easily understood by the reader.  Hopefully, the short video clips will clarify some of the written posts.

If any of you have video clip requests, please pass them along in an email.  Especially if there was something I wrote about that you are having trouble visualizing.

Thanks to all of you who take the time to comment under the posts or in emails.  I enjoy reading them and find them to be very instructive and thought provoking.  I am constantly learning new things as well so please don't hesitate to send comments and suggestions my way.



Have a great week and as always, thanks for reading!