Dr. Eowyn:
This is ominous, especially in view of Putin's military doctrine that states Russia would use nuclear weapons "in response to large-scale aggression utilizing conventional weapons in situations critical to the national security of the Russian Federation," that is, even if Russia proper hadn't been attacked.

Originally posted on Consortium of Defense Analysts: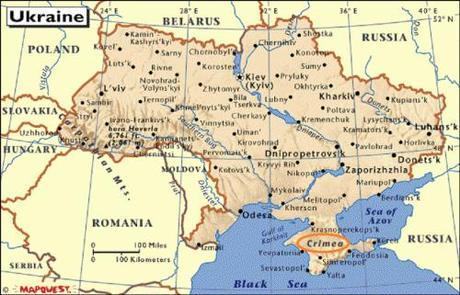 In January 2014, Russia carried out a large surprise ad hoc military drill around the Crimean Black Sea. No one at the time thought anything of it. But, of course, we know now the drill was a prelude to Moscow's annexation of Crimea.
Three days ago, on March 27, 2014, ten thousand Russian troops began a military drill simulating the massive deployment of nuclear missiles.
Zachary Keck reports for The Diplomat, March 29, 2014, that while much Western attention has been bestowed on Russia's conventional military buildup along the borders of Ukraine, Moscow also began a massive nuclear offensive exercise on Thursday.
According to the Russian daily Nezavisimaya Gazeta, citing multiple senior Russian military officers, Russia's Strategic Missile Forces (SMF) began a massive three-day exercise involving 10,000 soldiers and 1,000 pieces of equipment from more than 30 units. The major purpose of the drill, according to the report, is to…
View original 738 more words