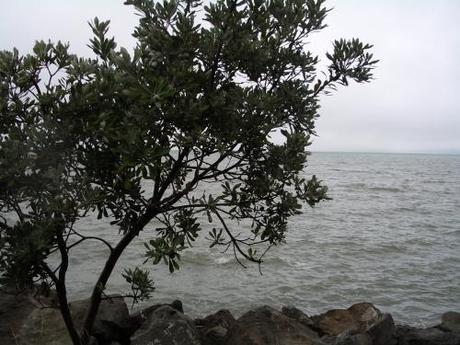 Livability just came out with their 2nd annual top 100 best small to mid-sized cities in the U.S.
More than 2,000 cities were ranked by the following criteria:
Amenities: Variety of terrain; access to water; 

farmers markets; golf courses; parks; a moderate climate; role of arts in the community. 

Demographics: R

acial, ethnic, and age diversity; population growth.

Economy: 

income inequality; income growth forecasts; employment; the amount residents spend on food.

Education: Quality of 

public schools; presence of colleges and universities; education levels of the adults.

Health care: P

resence of hospitals within the town limits; low-birth-weight rate among children; obesity rates among adults; ratio of primary care physicians per 100,000 residents.

Housing: 

Access to affordable housing; diversity of housing stock.

Social and civic capital: 

Who are the people in your neighborhood? and what do they do for your neighborhood?

Transportation: A

ccess to major airports; walkability; transportation costs; percentage of the population who commute to work by some means other than driving alone.
Below are the top 100 cities:
Madison, Wisconsin
Rochester, Minnesota
Arlington, Virginia
Boulder, Colorado
Palo Alto, California
Berkeley, California
Santa Clara, California
Missoula, Montana
Boise, Idaho
Iowa City, Iowa
Bozeman, Montana
Asheville, North Carolina
Ann Arbor, Michigan
Bellevue, Washington
San Mateo, California
Santa Barbara, California
Overland Park, Kansas
Salt Lake City, Utah
Rockeville, Maryland
Eugene, Oregon
Pasadena, California
Fargo, North Dakota
Ventura, California
Fort Collins, Colorado
Sunnyvale, California
Mountain View, California
St. Louis Park, Minnesota
Santa Monica, California
Durham, North Carolina
Ames, Iowa
San Rafael, California
Frederick, Maryland
Greenville, South Carolina
Lakewood, Colorado
Provo, Utah
Sandy Springs, Georgia
Lincoln, Nebraska
Miami Beach, Florida
Quincy, Massachusetts
Cambridge, Massachusetts
Sioux Falls, South Dakota
Towson, Maryland
Tempe, Arizona
Portland, Maine
Alameda, California
Renton, Washington
Bellingham, Washington
Beaverton, Oregon
Fullerton, California
Columbia, Missouri
Bismarck, North Dakota
Helena, Montana
Irvine, California
Reno, Nevada
Olympia, Washington
Santa Cruz, California
West Des Moines, Iowa
Honolulu, Hawaii
Eau Claire, Wisconsin
Ashland, Oregon
Monterey, California
Chapel Hill, North Carolina
Alexandria, Virginia
North Bethesda, Maryland
Cedar Rapids, Iowa
Lexington, Kentucky
White Plains, New York
Costa Mesa, California
Corvallis, Oregon
Manhattan, Kansas
Tampa, Florida
Silver Spring, Maryland
Kirkland, Washington
Lawrence, Kansas
Westminster, Colorado
Bend, Oregon
Redmond, Washington
Santa Rosa, California
Goleta, California
Knoxville, Tennessee
Stamford, Connecticut
Des Moines, Iowa
Fayetteville, Arkansas
Denton, Texas
Springfield, Missouri
Orlando, Florida
Menlo Park, California
Salem, Oregon
Burbank, California
Hayward, California
Greensboro, North Carolina
Charleston, South Carolina
Richardson, Texas
Tysons Corner, Virginia
La Crosse, Wisconsin
Grand Rapids, Michigan
Framingham, Massachusetts
Billings, Montana
Brookline, Massachusetts
Coral Gables, Florida
Do you live in one of the above cities?
Do you agree with the ranking criteria? (I'm surprised crime rate isn't a criterion.)
~Eowyn