What is better than a beautiful fall pumpkin?  Well, .....a beautifully
decorated
fall pumpkin!  Spice up your home this
Halloween
season with some awesome pumpkin decorating ideas!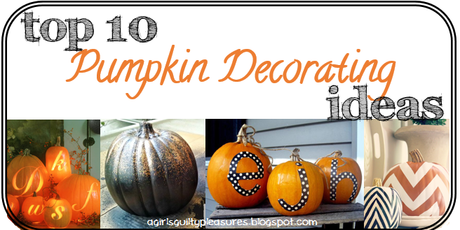 Check them out!
1.  BHG Boo Button Pumpkin
With just some ribbon, glue, and buttons, you can create your own design without the mess of carving or painting! Awesome and
so
cute.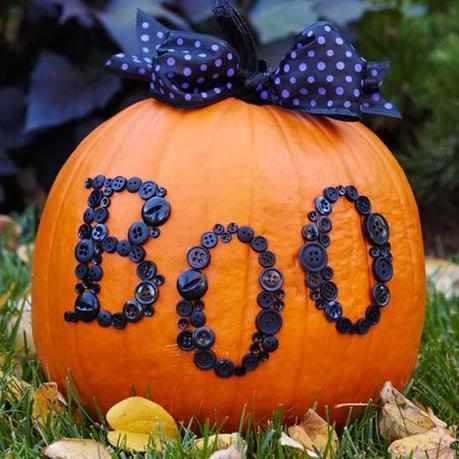 image via BHG
2.  My Sweet Savannah Chevron Pumpkins
Painting things with a chevron pattern makes anything cuter...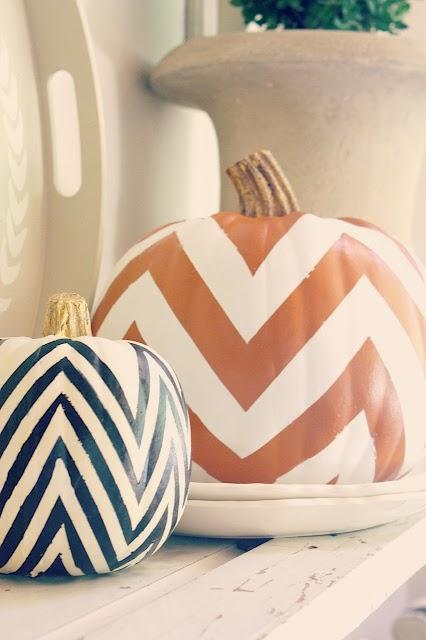 image via my sweet savannah
3.  Crafty Scrappy Happy Pumpkin with Dentures
This one is pretty self explanatory...if you have kids, this is definitely the way to go.  Too funny!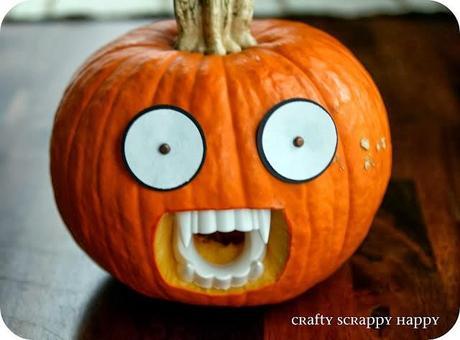 image via crafty scrappy happy
4.  Stylish Eve Glitter Pumpkins
Adding glitter to anything automatically makes it prettier.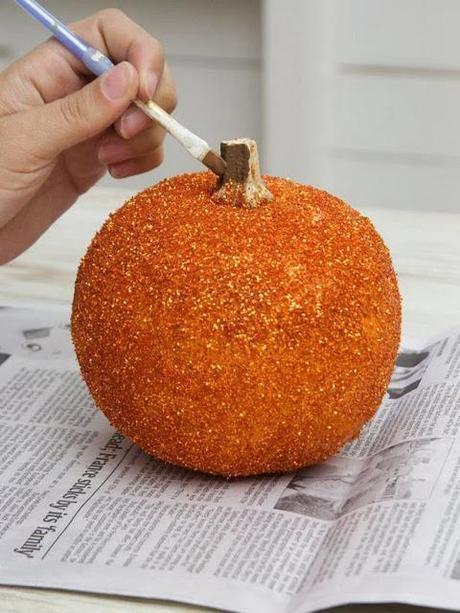 image via stylish eve
I love love love the way the black contrasts with the gold glitter...such a pretty touch.  And perfect for Halloween!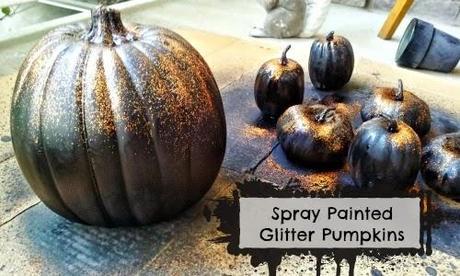 image via momalwaysfindsout
6.  HGTV Monogrammed Pumpkins
Personalize your pumpkin with this simple craft!  So cute!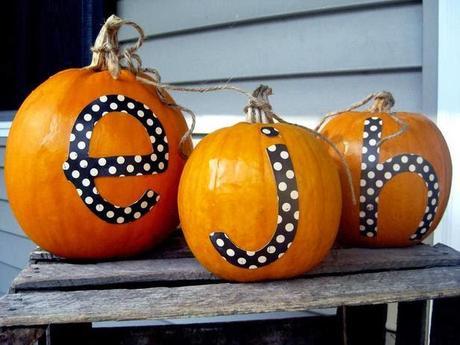 image via HGTV
7.  Create Craft Love Simple and Classy Pumpkin
All it takes is a little paint, ribbon, and metallic trim to make a classy and beautiful pumpkin decoration!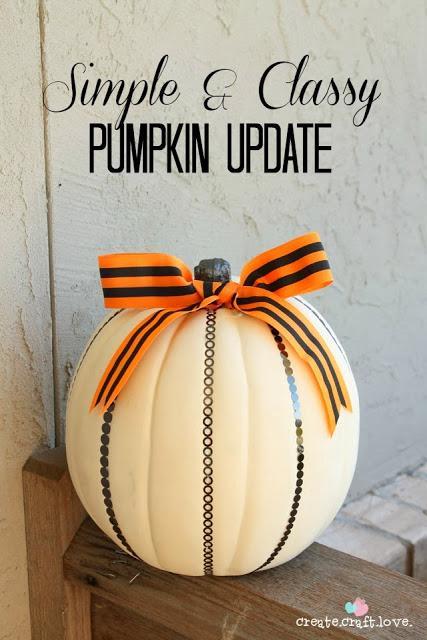 image via create craft love
8.  The Diary of Dave's Wife Spider Web Pumpkin
Transform your pumpkins into creepy crawly Halloween decor with this little trick!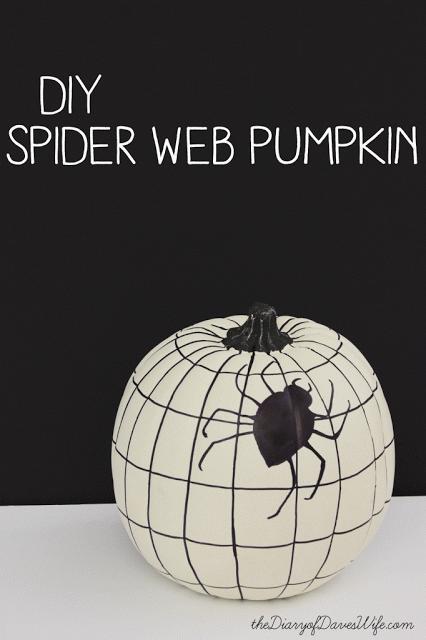 image via the diary of dave's wife
9.  Martha Stewart Translucent Pumpkins
What an amazing idea!  By just carving away part of the outer skin (not carving all the way through), the light inside of the pumpkin glows through in such a warm and beautiful way!  You can try this with multiple designs.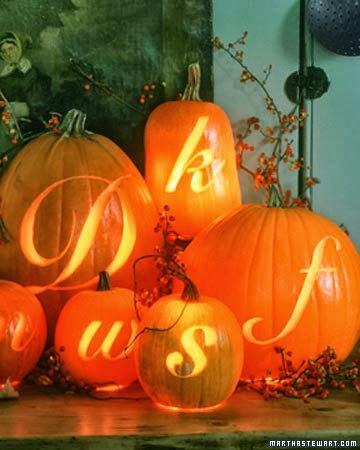 image via martha stewart
With a little paint and some lace appliques, you can create your own black and white lace pumpkins!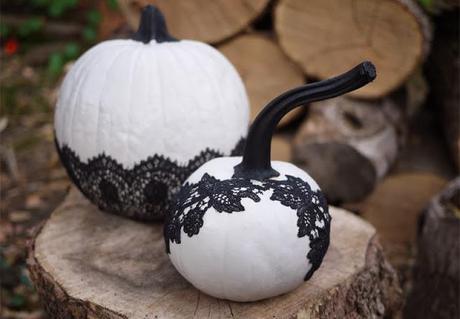 image via honestly wtf