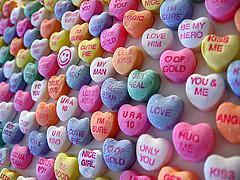 Not sure what to get that someone special this Valentine's Day, and dreading walking into those gift stores that are all decked out in pink and red drapery? Or do you have another Valentine's Day freak to shop for, like your mom or your boss? Don't worry, we've got you covered on all fronts with these 10 unique ideas.
For Him
1.) Beer or Wine of the Month Club Membership
How much beer or wine does your man drink? A lot? Then this just might be the perfect gift for him! You can buy a monthly, quarterly, or even yearly membership to a beer of the month club. With a membership, your man will receive several bottles of beer or wine from microbreweries or wineries around the country every month!
A lot of sites that sell memberships such as these are also now offering free shipping on the monthly beers, so this could be a great way to let your man indulge in the things that he likes at a relatively low cost. Do plan on spending around $100, though, for about a 3-month membership, but prices vary based on what club you join.
2.) Photo Candy
Aside from his taste for beer and wine, he probably has a bit of a sweet tooth, too. And everyone knows that you can now personalize and customize your own M&M's (for just a small fee, of course), but did you know that you can also now put personalized photos on the tiny candies?
That's right, you can now put words and photos on custom M&M's. You can even have the logo of his favorite NFL or college team stamped onto the candy. But if you thought the ones with just words were a bit pricey, you might be unpleasantly surprised to hear that these photo candies are sold in 3 x 7oz. bags for about a mere $45. Cheaper than a beer membership, but still a pretty high cost for not a lot of face candy.
3.) Personalized Guitar Picks
You can really personalize just about anything these days, so if your man is a musician or into music at all, put a custom photo and a personalized message on a guitar pick! Now every time he picks up his guitar instead of spending time with you, at least he could be seeing a picture of you!
This is a relatively inexpensive option, too, running around $20 for a gift set of 20 picks. These could make a perfect gift whether you've been together for 5 weeks or 5 years!
For Her
4.) Couples Cooking Classes
So maybe you've already bought her a piece of jewelry for every part of her body and you've run out of ideas, or maybe you're just looking for something a little more unique this year. Why not try a couples cooking class?
Depending on where you live, most cities have a restaurant or cooking school that offers special cooking classes. Some are even Valentine's Day-themed! This is a great idea for any couple, as it teaches you how to coordinate together in the kitchen and will likely bring you closer as a couple while having fun making some delicious dishes. Hurry, though – spots for these classes fill up quickly!
5.) Perfume
OK, so maybe this one isn't quite as unique as some others, but perfume can be expensive, and a lot of times girls dread buying it for themselves because it's difficult to justify the cost. But if we get it as a gift, it's awesome!
Do a little sneaking around in her apartment (or just be very, very perceptive when you're with her – make sure your scent glands are on high alert!) and find out what kinds of perfumes she usually wears. Do some shopping, "sniff" around (as in have a salesperson help you out by giving you a test paper with some perfume on it), and find one that fits her perfectly.
The best news here is that around holidays like Christmas and Valentine's Day, gifts like perfumes tend to be sold in gift packages, so you get more for your buck. Budget around $100, give or take some, for a good, long-lasting perfume that she'll love.
6.) Personalized Love Book
Instead of just buying a Valentine's Day card that already says "I Love You" this year, write out your own card. Better yet, write out your own book! You can find fully customizable "love books" online this year that you can fill the pages of with your very own words of why you love her.
Women love sentiment, and it's not always about how much money you spend on a gift, but what the gift says instead. Work your way further into her heart by telling her all the reasons she's so wonderful (flattery goes a loooooooong way, my friends!). Soft cover love books are around $30, while a hard cover may run you $45 or $50 depending on your choice of style and number of pages.
For the Boss
7.) Gift Baskets
So maybe you have a freak of a boss who's totally obsessed with Valentine's Day, but works way too hard to ever secure a lover and have enough time to give them the proper attention they deserve. That's where you step in. Become the employee of the year by gifting your boss a gourmet executive gift basket.
You can even have your company's logo imprinted on the basket, and it usually comes filled with decadent treats, relaxing cocoas, teas and coffees, and other little snacks that are sure to make your boss smile. Executive gift baskets can be found online for anywhere from $50 to $100, depending on what size you order and how many contents you fill your basket with.
8.) Interesting Paper Weights
These may sound kind of boring, but you'd be surprised at what fun things are on the market now. You could always go a traditional route of buying a paperweight with your boss' first initial, or get a little more funky and creative. There are even paperweights out there that have the letter "f" and a figure of a bomb behind it (get it? "F-bomb" bahaha).
Your boss would probably get a lot of use out of this gift, and it won't break your bank. You can go as simple as you'd like (around $20 or so) to as unique as you'd like (nice paperweights can run up to about $100).
For Your Mom
9.) Postcup Message Mug
Don't think your dad has any big plans for he and your mother this Valentine's Day? Come to her rescue by giving her something unique like a Postcup. Yeah, a Postcup. Like a postcard, but in cup form. It's actually a ceramic mug that comes with 24-karat gold embellishments that make it look exactly like a postcard.
It even comes with a ceramic marker so you can write in your own message on the mug. If you live far away from your mother, this could be an extra sentimental gift. You can find Postcup mugs for around $50 at stores like Target.
10.) Spa Day
Don't just get a gift certificate to the spa for your mom like you always do (although I'm sure she totally loves it). This year, do something different. Along the same lines as the gift basket for your boss, try a spa gift basket. You can buy pre-made ones or you can pack one up yourself.
Be sure to include things like bath salts, hand cream, body lotions, facial lotions, creams and lotions for foot therapy, and nice, scented candles. It will let your mom know that you appreciate how hard she works being your mother and show her that you think she deserves to relax a little and do something nice for herself. Pre-made spa gift baskets can range from about $60-$100, and if you pack one yourself, you're totally in control of the price.
So get out there and get shopping! With Valentine's Day just around the corner, you're quickly running out of time to find that perfect, unique gift! Don't stress too hard, though – just try some of our ideas and you'll make the perfect Valentine!
Amy Richards is a freelance writer who often contributes to health and beauty publications. She runs her own gifting company, selling everything from executive gourmet gift baskets to the most unique gifts you can find.