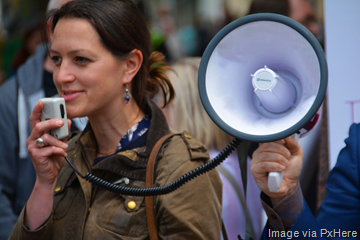 During my many years of mentoring professionals and entrepreneurs in business, I more often see people focusing on how to get their ideas heard, than how to promote themselves. I'm convinced that great results are better than great ideas, and a great perception of you as a person is better than both ideas and results. Your first priority should always be to sell yourself.
Of course, how you do this effectively is critical. No one is impressed by braggadocio and a huge ego, or constantly taking credit for the accomplishments of others. On the other hand, don't expect others to automatically recognize your talents, results, and contributions to the success of others around you. Your challenge is to fully promote your value in contexts like the following:
Start with quantifying your results before ideas. You need to recognize that businesses thrive and grow based on results, and results imply ideas, but ideas do not imply results. Take the initiative to communicate effectively to key players how you contributed to results, without emotion, while giving full credit to others as appropriate.

Constantly focus on improving interpersonal skills. Technical skills are important, but your ability to build and nurture relationships with others is more important for leadership growth and career advancement today. Take full advantage of every mentoring and coaching opportunity, and network with peers both inside and outside the company.

Actively build trust and integrity into every relationship. A person without a positive reputation will never be given a high value, no matter what the title or skill level. Building trust requires that you let people get to know you, be transparent in your communication, and display a clear set of values and priorities. You have to respect others to get respect.

Capitalize on your strengths, and focus on a niche. You can't be everything to everybody, so don't spread yourself too thin, or accept assignments that you can't do well. Learn how to say "no" with a smile on your face, and don't hesitate to recommend someone better. Build and advertise yourself as a "brand" that is the best at what they do.

Make your non-verbal communication speak for you. Evidence has shown that 60 to 90 percent of our image and value communication with others is non-verbal, which includes body language. Focus on always sitting up straight, making eye contact, keeping arms uncrossed, offer a firm handshake, and avoid talking with your hands excessively.

Manage your whole image, both private and public. With today's pervasive Internet and social networks, people can see how you act outside of work, as well as inside. Your career and leadership value can be greatly enhanced, or greatly hampered, by your participation, or lack of it, in industry forums, the local community, and global issues.

Make rational and positive contributions on social media. Use social media to show a positive presence, communicate with people in similar positions, and build relationships with people who can help you. I see too many otherwise smart professionals and leaders who see social media as a pulpit where they can attack other groups and causes.

Recognize the need to appeal to a diverse audience. Businesses today include an increasing diversity of team members, as well as customers, due to remote work and a global market. New generations of workers have different values, and communicate differently. You need to sell yourself and your value to all these, considering their needs.

Increase the scope and credibility of your connections. In these days of rapid change, your impact may be more about who you know than what you learned in school. Good connections, inside and outside the company, can dramatically increase your results, as well as your image. Use ongoing networking as a way to improve connections.

Don't count on others to recognize and sell your value. Your career or startup future is in your hands, not those of your boss, your mentor, or investors. Be accountable for it, and don't look for excuses. Always be on the lookout for ways to grow, new learning opportunities, and win-win business relationships. Help people, and they will help you.
Promoting yourself doesn't come easy for many people, and you don't want it happen all at once. I recommend that you concentrate on doing one new thing per day, like adding a new relationship, or highlighting your contribution to the latest project. Over time, you will feel more confident and successful, and both your peers and you will appreciate the value you bring.