Beautiful and healthy hair is a dream for all women. In this article, I will be providing you with the tips on " How to get healthy hair " These tips are easy to follow and it will help you in getting healthy, shiny hair without burning hole in the pocket.

 How to get healthy hair?
1. Eat Healthy:

You are what you eat: eat a well-balanced diet. To get a healthy hair and skin have a diet rich in protein, vitamins, and minerals. Have regular intake of lean meat, egg white, pulses and green leafy vegetable to get thick and healthy hair.

2. Comb and Trim:

Trim your hair once in three to six months; it will help in preventing split ends. Comb your hair three to five times a day, it increases blood circulation in the scalp and contributes to the growth of new hair. Make sure you clean your comb once a month to avoid dandruff and other scalp problem. To remove stubborn hair knots check out How to untangle stubborn hair knots easily.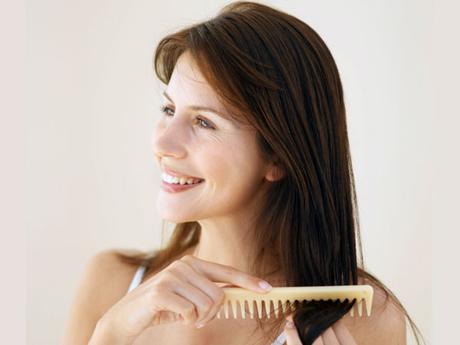 3. Regular Hair Wash:

Wash your hair three times a week or every alternative day. It avoids the buildup of the grim and dirt in the scalp, thus avoiding the problem like dandruff and itchy scalp.

4. Gentle With Wet Hair:

Wet hair is weak and fragile; they get broken easily and give a frizzy look. Avoid it by towel drying your hair gently with a soft towel. Follow it by detangling with a wide comb. To prevent messy hair during towel drying, blot it dry gently than rubbing the towel vigorously on your scalp and hair.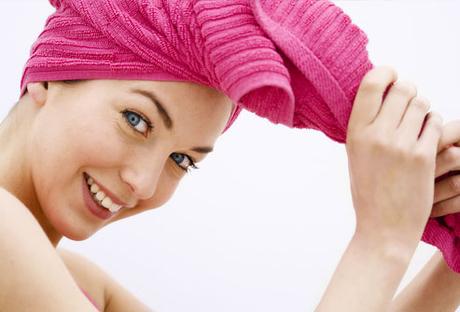 5. Hair Drying Technique:

The best way to dry your hair is air drying, but if you are in a hurry or if you are into styling your hair with heat, go for low-temperature setting or cool setting in a blow dryer. Heat damages the hair and leads to hair fall and breakage; it is always good to avoid it as much as you can. Be sure to use a heat protectant to prevent dry hair and split ends.

6. Maintain Hemoglobin Level:

Low hemoglobin level and thyroid imbalance lead to hair fall. If you are suffering from severe hair fall, make sure you check your level of hemoglobin level in blood, as low level is one of the leading cause of hair fall. Maintain the optimum hemoglobin level in your body by adding on dates, beetroot, pomegranate, sapodilla, and spinach your diet.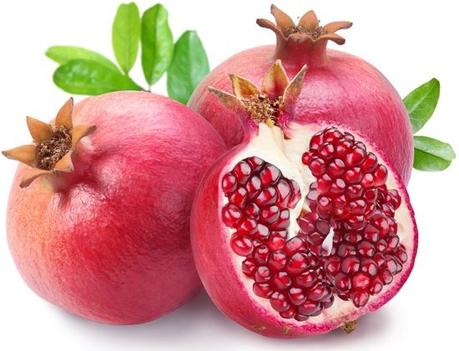 7. Biotin:

Biotin is a vitamin B complex found in egg, fish, beef liver, cauliflower, and nuts. It is the essential vitamin for healthy hair and nails. Biotin supplements are well known for aiding hair growth, it is usually prescribed for hair-fall by dermatologist.

8. Chemical Treatments:

Avoid chemical treatments like straightening, coloring and perming. But if you are a fan of it, make sure you deeply condition your hair one a week. You can also use castor oil as a deep conditioning treatment. Here is an article on How to use castor oil for oil for hair?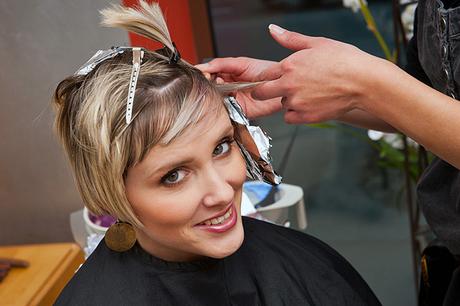 9. Sulfate-free Shampoo:

Sulfates are a detergent used in the shampoo for lathering effect. As they are inexpensive, they have been widely used in 90% of the shampoo. Sulfates are known to cause hair fall, dry scalp, and scalp irritation. Go for better options like an herbal hair wash powder shikakai, or sulfate free shampoos like revilus or wella elements. Even though these shampoos are expensive, they are worth each penny. Home made baking soda shampoo can be used to remove the chemical build up in the hair, to know more read How to make baking soda shampoo?

10. Curry leaves:

Drink curry leaf juice in an empty stomach, it aids in hair growth, prevents graying of hair, speeds up the metabolism and helps in weight loss. Take half cup of curry leaves, put it in a blender, add half cup of water and extract the juice. Try taking it regularly for 45 days, and you will be amazed by the results.