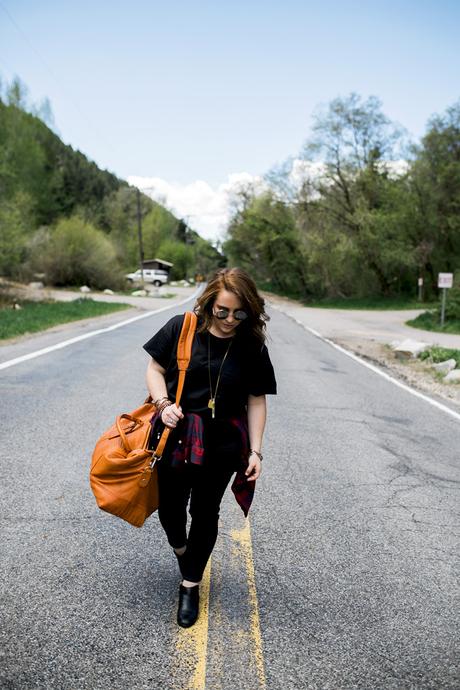 A good road trip is one of my favorite pastimes; I would rather drive than fly, any day. I love that driving allows me to take in the scenery and stop whenever I need to. Plus, I can blast my tunes and nobody would be around to care. I've had my fair share of road trip experiences over the years and have picked up a few tips and tricks along the way. Check them out, below, then be sure to share any of your road trip hacks in the comments.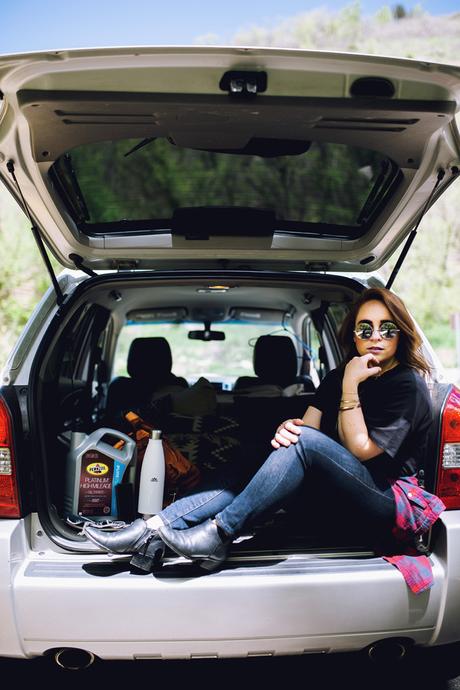 Tip 1: Embrace Your Living Space
Your car will be home for the next few hours, days, or however long you are on the road, so go the extra mile to make it comfortable. Gather pillows, extra blankets, a trash bag, and a cooler so you don't have to stop for every meal.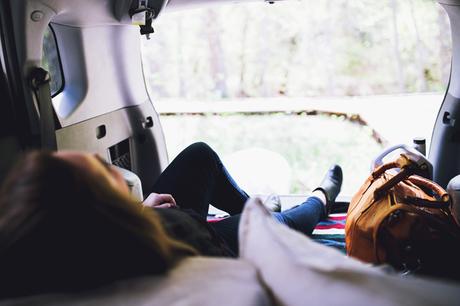 Tip 2: Keep Your Dress Minimal and Stylish
When I travel, I like to pack a lot of plain tshirts, skinny jeans, boots, and a layer I can keep tied around my waist - just in case. This way, I am comfortable but look presentable if we decide to stop anywhere besides a gas station. I also like to do my hair the day I leave so it's fresh and can last the entire trip if I'm careful.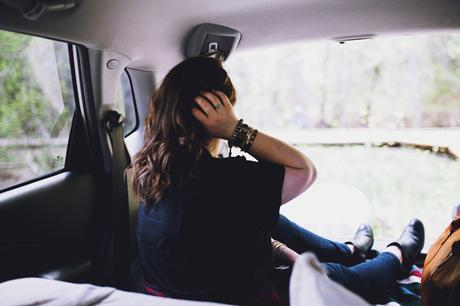 Tip 3: Stop and See The Sites
You're on a roadtrip, this is your chance to take your time and enjoy the journey, not just the destination. When I moved across the country last year, I mapped out a plan for my dad and I, including all of the sites I wanted to see. Some were remote and out of the way, others were iconic must-sees. It made our trip so memorable and kept us excited for each new stop. Plus, this gives you a chance to stretch your legs, which helps fight the road trip bloat.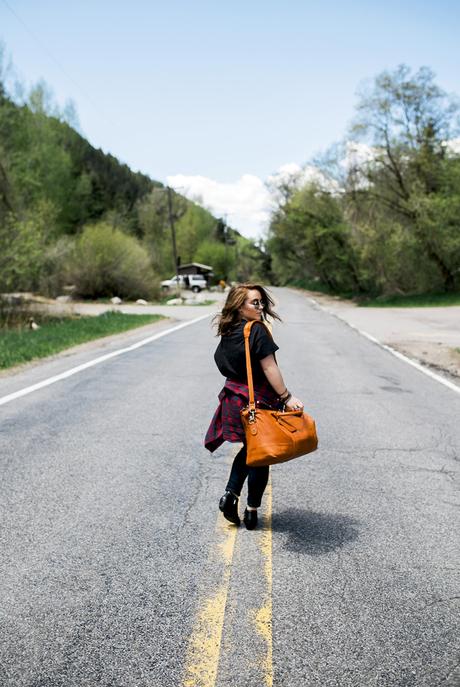 Tip 4: Take The Scenic Route
On that note, why not venture off the beaten path and find your own route? Some of my favorite sites were found along unpopular roads. Sure, it added a bit of extra time to our trip, but that was part of the fun! (view all of my recently blogged road trips and adventures HERE)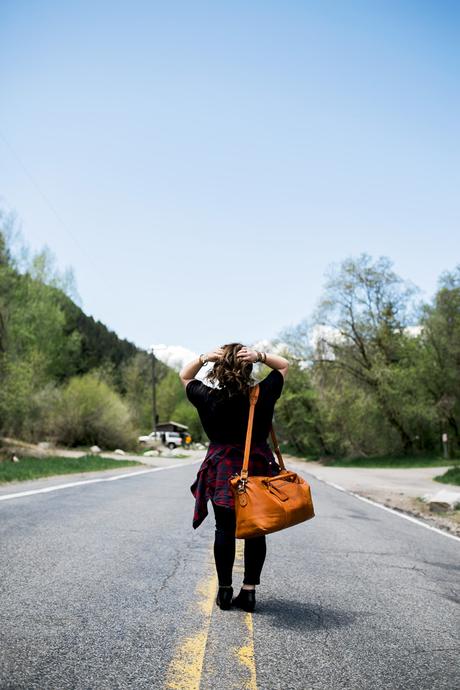 Tip 5: Bring Food and Water
Take it from someone who has road tripped the entire length of the North American Continent (long-ways), you're going to wish you had something other than chips and candy to snack on. Fruit and veggies, when packed carefully, can travel really well and make for the perfect road trip snacks that don't leave you feeling bloated. Water is also a necessity when traveling. To help cut down the use of plastic water bottles, bring a reusable water bottle that you can refill at restaurants or gas stations.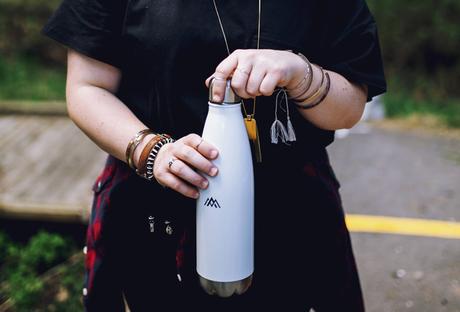 Tip 6: Pack Light
While having your own car might make you feel like you can take everything plus the kitchen sink, there's no need. Too much cargo leaves little breathing room in your vehicle and can feel cramped. Pack light, and that way you can stretch out and enjoy your trip in style.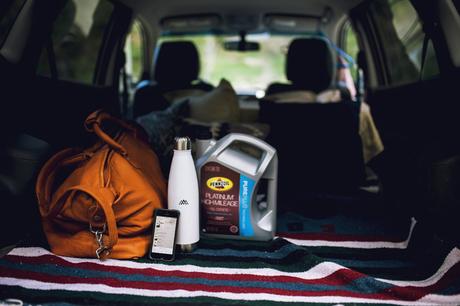 Tip 7: Invest In Comfortable Shades
I am someone who cannot drive during the day without sunglasses, but I also can't wear sunglasses with thick frames or shades that are too dark. (Call me extra sensitive... Or picky. Whatever.) I love sunglasses that have a thin metal frame and just enough shade to protect my vision. This way I can wear them all day without having aching ears or feeling like I'm driving at night.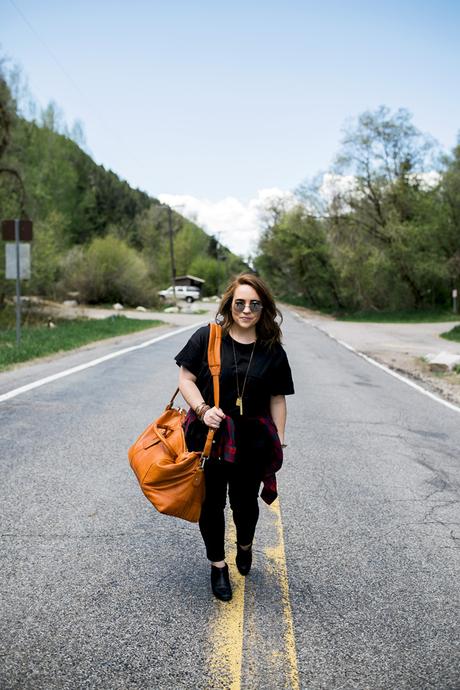 Tip 8: Create a Road Trip Playlist
The music is one of the best parts about road tripping! It's important to have a playlist prepared ahead of time to really set the mood and ambience of your travels. Be sure to include songs that get you excited but also songs that kindle within you a desire to explore and a will to wonder.
I've gathered some of my favorite road trip songs for you HERE!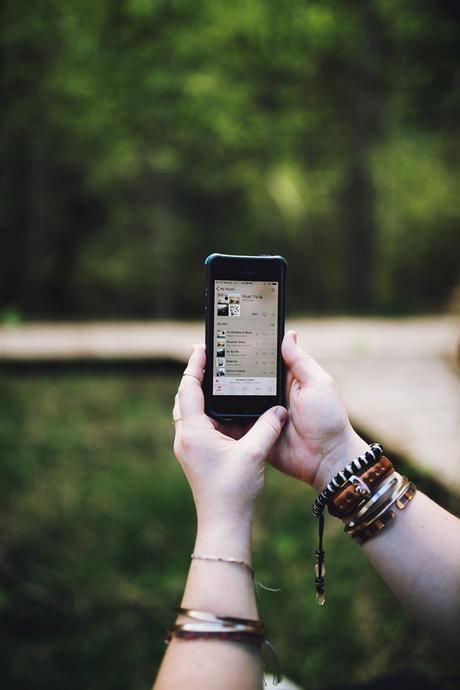 Tip 9: Stock Up On Activities
Sometimes you travel down a boring road with nothing to see. It happens (ahem. kansas. ahem). During those times it's great to have something to keep you occupied. Whether that is an audio book, a coloring book, or a classic game of iSpy. Plan ahead for those times of "nothing".
Bonus: My sister is also a master road tripper and she always keeps a secret stash of new toys, books, movies, and treats that she hands out to her kids before they start an extra long leg. She shops these things in dollar bins and keeps them simple, but it also keeps everyone happy.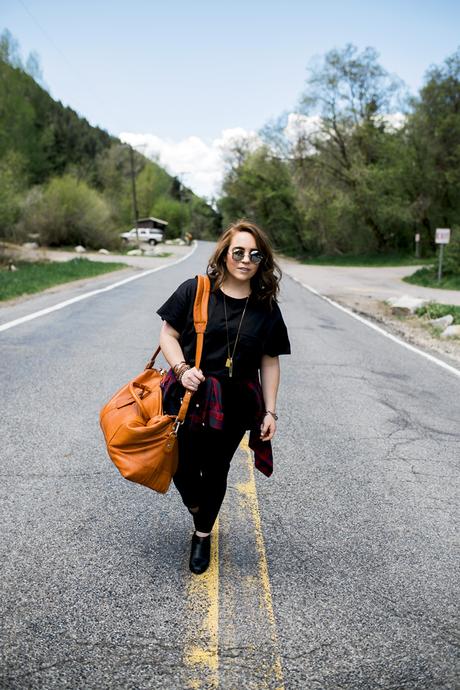 Tip 10: Pre-Trip Check Up
It's important to give your car a proper checkup before hitting the road. Make sure the tires have been recently rotated, check all fluids, and replace your oil. I love to use Pennzoil Platinum High Mileage for my vehicle. This oil is made specifically for vehicles with a lot of miles under their belts and helps to keep the engine clean and the motors running strong for miles to come. Goodness knows my car has seen a lot of asphalt and needs all of the TLC it can get. And the best part is that you can order Pennzoil Platinum High Mileage from Walmart.com, then either pick it up from the store or have it delivered to your home. This saved me a ton of time because I was able to avoid the crowds and pay ahead of time (they even do curbside pickup)!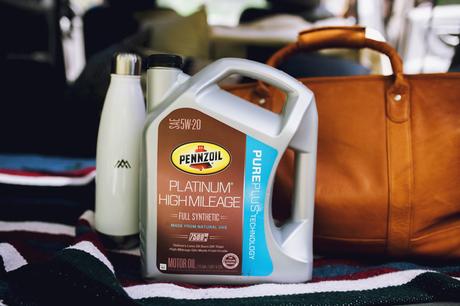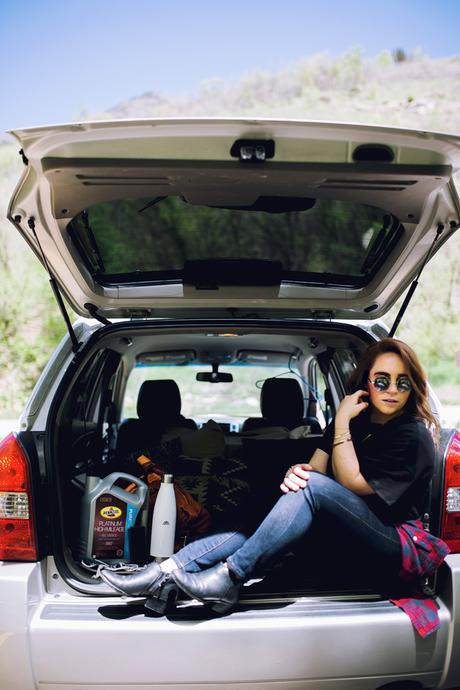 Now you are all set to pack up and hit the road like a pro. Don't forget to give your car a little extra love before you head out, with Pennzoil Platinum High Mileage! It will thank you by providing you with the road trip of a lifetime! (Bonus - many of the Pennzoil products are on roll back for a limited time at Walmart.com! Shop them HERE)
Do you have any road trip tips?