Before I actually moved to Besancon, capital city of Franche-Comte region, I knew nothing of this region. Unfortunately, so does quite a lot of people...
Though the regional tourist councils work hard promoting the region, most information's is available in French only. A quick search showed that there are no English Wiki pages available for most castles with quite a few mentions around the web. Some places do have bilingual websites and bilingual tours available, though
J
As a result, France-Comte is pretty popular among the local and Swiss travelers, staying rather unknown to the rest of world.  
When you usually talk of the French Castles, it is the Loire Valley Chateaux you'd be certainly naming first and Versailles.  However, France-Comte can easily compete for the 2
nd
 place of
The most beautiful castles in France
 listing and would probably take the first place in the category
Amount of castles per sq km
. 
Did you know there are over 100 castles and fortifications around Franche-Comte?
And there are 14 forts in Besancon only, with gorgeous 18th century Citadel overlooking the city.  
[Need more reasons why you should visit Franche-Comte? Check my article for France Today]
It was pretty hard to cut it down to top 10 only as most of the places are so gorgeous and fairy-tale like! Enjoy the best castles in Eastern France and add new places to your travel bucket list!
Château deVillersexel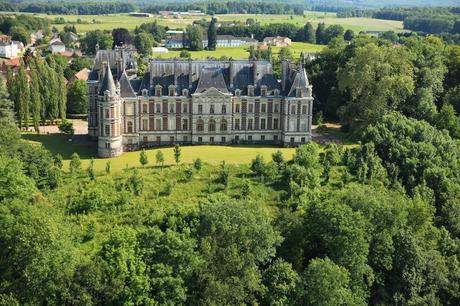 Via Flickr
You can live here for around 150-175 euro per room + 15 euro breakfast and 50 euro for one meal a day. Not that budget friendly, but you can live in an actual castle, furnished with 18th century décor and a huge library.
Château de Cléron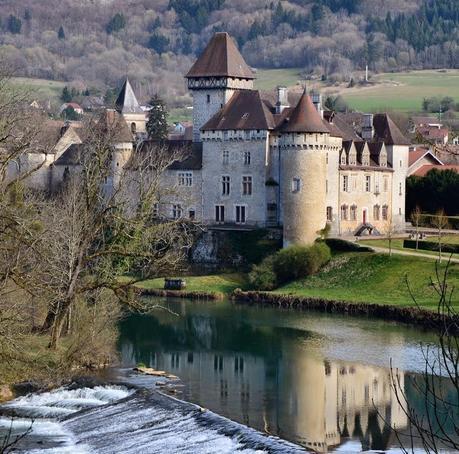 Via Flickr
The castle is privately owned by the Montrichard
family with inner gardens open for visitors during summer. 
Who wouldn't want to own a castle like that?
Châteaude Joux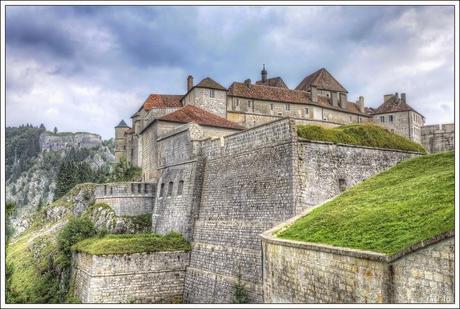 Via Flickr
This castle has upgraded in the 16th century to a full-proof fortes by the genius military engineer of that time - Vauban. Set on the top of the mount, this castle wasn't an easy catch for sure!
The place's open to wandering travelers from April till late November.
Château de Montbéliard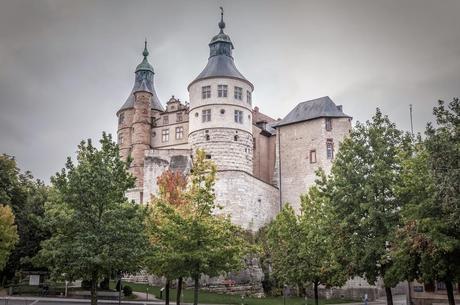 Via Flickr
Overlooking the city from a rock, the 13th century castle looks really imposing. The place has been privately owned by Württemberg family, up till the Revolution when it was used as a garrison and a prison later on.
Nowadays, it is home to the museum of Dukes of Württemberg
and contemporary art collection.
Château de Belvoir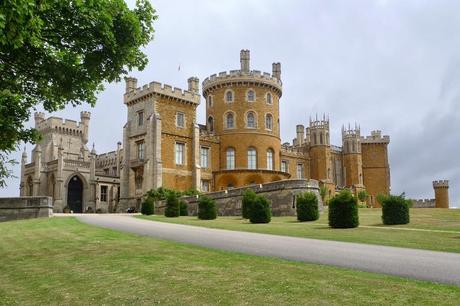 Via Flickr
Built in between the 12th – 13th century, the castle looks glorious today too! Moreover, you can wander inside numerous rooms with all the medieval furniture and décor well-preserved.
Château d'Arlay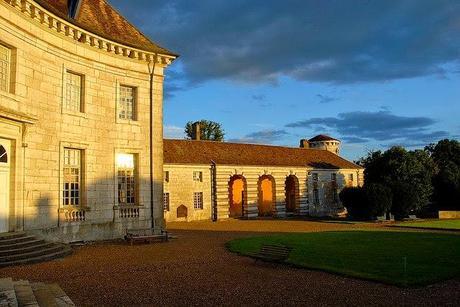 Via Flickr
The current version of the castle dates back to the 18th century, however, it was built over the ruins of a 13th century castle. Situated in Arlay – one of the top Jure wines manufacturing towns, the place is considered to be the oldest "castle vineyard in France" as there are over 21 hectares of grapes growing around.
Château de Cornod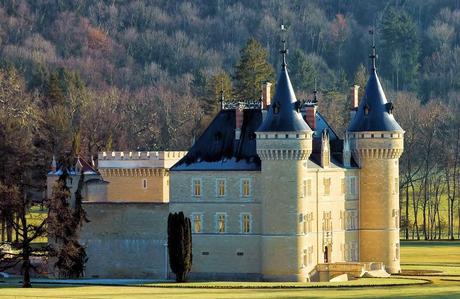 Via Flickr
Unfortunately, the place is privately owned and you can marvel the beauty from the outside only. As told, there are 70 rooms inside, 18 bathrooms, 4 terraces and 44 fireplaces (!!!). The Sieradzki family has been renovating it since 2002 and I hope it will become open to the public one day!
Château d'Oricourt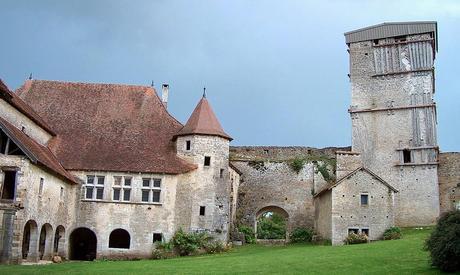 Via Flickr
Originally built in the 12th century with new building being added during the next three centuries. The castles open for visiting and getting lost around numerous buildings in the inner yard.
Château de Filain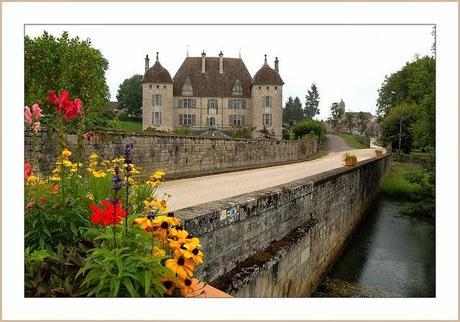 Via Flickr
This amazing castle looks absolutely charming, yet it is the rose garden around you should not miss! All the species were grown locally and named after the inhabitants of the castle.
Château de Champlitte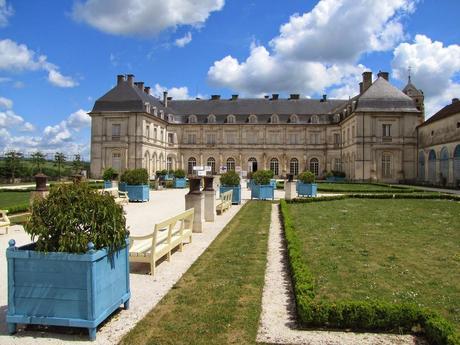 Via Flickr
The original castle has been nearly destroyed by a sever fire in 1751 and restored by the end of the 18
th
 century. Currently, the building is occupied with the Museum of Folk Art and Traditions. Don't forget to check out the huge gardens with fabulous fountains
!
+ Bonus
Citadel of Besancon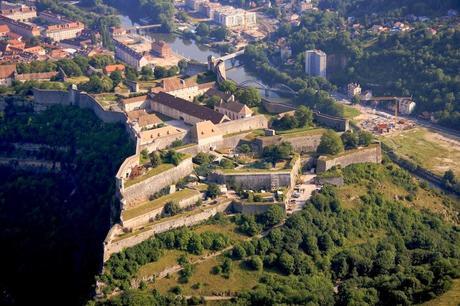 Via Flickr
I just couldn't help mentioning this place, though it kind of doesn't fit into The Castles category. It's unbelievably huge and stunning, with kilometers of long thick walls to climb up to. The view from the top is just breathtaking.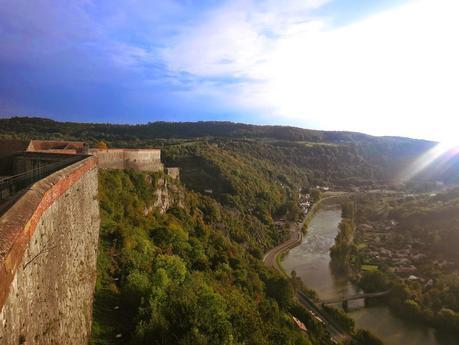 Plus, there's a zoo inside with lions, tigers and tricky apes demanding food and trying to mess up with you
J
Linking to

Van

,

Bonnie

, 

Sammy

 and 

Kiki

for Travel Tuesday