Here is a quick tip/goal for catchers …
Challenge yourself to get your pitcher 10 more strikes a game.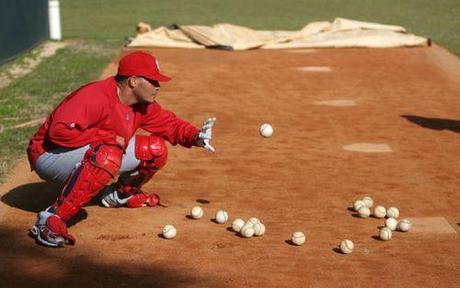 Be fanatical about getting more strikes for your pitcher!
To accomplish this, catchers need to be good in the following areas:
Keeping movements behind the plate to a minimum.

Beat the ball to its location so you can catch with the glove moving inward.

Have strong hands on the catch to not allow the ball to knock your mitt outside the zone after catching it.

Have good relations with the umpire behind you.
Hitters know very well that there is a huge difference between a 1-2 count and a 2-1 count.  The same for an 0-1 and a 1-0 count.  Moral: Every pitch has meaning and a catcher who can get his pitcher 10 more strikes a game is going to get him into more pitchers' counts.
Do that and you'll be worth your weight in gold.
Tomorrow's post: Pitchers – Are you a head-snap guy or a glove guy?