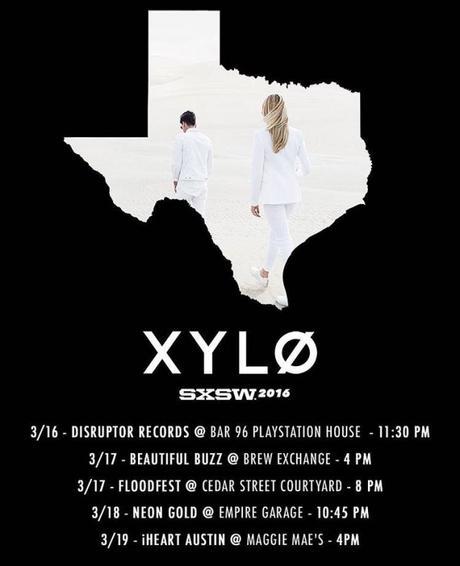 XYLO have been captivating us with their serene brand of indie pop for some time now. With the release of their newest America EP they brought their pop chops to the next level, with tracks that effortlessly weave vocals and synths into catchy, cotton-candy perfection. We asked the band to make us a playlist of songs that they listened to when in the studio recording the EP and unsurprisingly what we got back was a playlist full of jams that we can't get enough of. Check out the playlist below and be sure to grab their new EP!
Playlist
1. Immigrant Song – Led Zeppelin
 This beat was the inspiration for our song "Bang Bang." – Chase
2. Good for You – Selena Gomez
Her vocal production/ mix on this track was my inspiration for our song "LA Love Song." – Chase
3. White Teeth Teens – Lorde
The lo-pass filtering on her background vocals in the bridge inspiring some of those kind of production technics I use. – Chase
4. Break the Rules – Charli XCX 
The sassiness of her vocal performance inspired mine in our song "Bang Bang." –Paige
5. I'm In It – Kanye West
The sounds and mix on this song are great along with the rest of the album. – Chase
6. Radio – Lana Del Rey
I love Emile Haynie's production. There's some great sounds and the chorus payoff is great. – Chase
7. Revolusion – Elliphant
The level of production, programming and mix on this was a big inspiration. – Chase
8. Man Of The Year – Schoolboy Q
 The trap beats and trap has inspired lots of my work. – Chase
 9. 
All Day – Kanye West 
The distorted bass and background vocals on this track are great.  – Chase 
10. The Hills – The Weekend
The vocal production, ambient sounds and 808's are real nice. – Chase