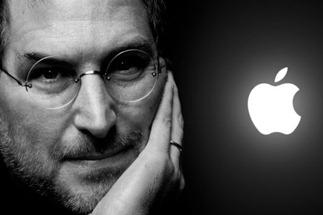 Everyone recognizes a great entrepreneur when they work with one, but most entrepreneurs don't know what to look for in themselves that will drive that perception by others. In my experience, there is no magic gene involved, just simple good habits executed consistently and convincingly until everyone around you in a startup wants to follow your example.
This leading by example is easy to say, but not so easy to put into action. Most leadership gurus, including John Baldoni, have provided generic recipes, like his book from a while back, "Lead By Example: 50 Ways Great Leaders Inspire Results." The points are great, but can be made even simpler and more actionable by adapting then to the world of the entrepreneur:
Demonstrate character. In the dictionary definition, character is said to be "the stable and distinctive qualities built into an individual's life which determine his or her response regardless of circumstances." Steve Jobs of Apple had character, and the people around him knew what he stood for in good times as well as bad.

Be accountable for your actions. In a startup, things don't always work, and it's easy to blame someone else, the poor economy, or just bad luck. Thomas Edison made no excuses for ten thousand light failures. Challenged by his contemporaries, Edison soberly responded: "I have not failed. I have just found ten thousand ways that won't work."

Check your ego at the door (and keep it there). For an entrepreneur, this is often evident in the willingness to be coached, by outside experts or by your own team. We all know too many people who won't listen to any advice from anyone. That's just hubris, and it doesn't inspire anyone.

Promote resilience. There is no shame in getting knocked down; it's getting back up that matters. In a startup, pivots and problems will happen. Learn to anticipate change, bounce back stronger, and teach others to do the same. Dean Kamen, while still struggling with the Segway Human Transporter, holds 440 other device patents.

Get in the habit of asking questions but do not expect easy answers. That includes taking a hard look in the mirror, and facing reality. Howard Schultz, who grew Starbucks to 13,000 stores by 2008, decided to step back in as CEO when the economy was killing his stores, and refocus everyone on the customer. Now he has over 17,000 stores.

Manage around obstacles. We've all seen the entrepreneur who is struggling to keep the business alive by tackling the daily obstacle. No one is looking around the corner to see the next one. Richard Branson, now worth about $4.4 billion, offers this advice: "Obstacles and challenges are healthy for everyone." He is always looking ahead.

Drive innovation. Great businesses these days start with innovation. Entrepreneur examples include Larry Page and Sergey Brin at Google, who turned a new search technology into a tool that most of us couldn't live without. Encourage everyone on the team to think and act creatively. Good ideas can come from anyone at any time.

Encourage dissent about issues but promote civility around people. Receptiveness to dissent allows for corrective feedback to monitor ineffectual startup practices, poor and unfavorable decision making, and insensitivity to team needs and desires. This is positive, but a loss of civility more than negates all these positives.

Create a winning culture. Entrepreneur leaders drive values, values drive behavior, behavior drives culture, and culture drives performance. High performance makes new leaders. This is the self-reinforcing circle of excellence every startup needs for success. Winning business cultures, like at Apple, are set from the top.

Teach others "the how." Then get out of the way and let people do their jobs. Great entrepreneurs are mentors to everyone on their team. Effective entrepreneurs are not afraid to "get their hands dirty" working with the troops. Bill Gates of Microsoft, even late in his career, wasn't afraid to jump in and write some code to illustrate a point.