The wait is virtually over. People are packing bags. Double checking their camping supplies. Planning their days. And generally getting ready to check out the WayHome Music and Arts Festival.
As we all prep for Friday, we're building one last preview list with 10 of the reasons that we're headed to the festival – and excited about it.
It would have been really easy to just pick 10 acts and call it a day, but we tried our best to do better than that.
Why are you excited?
10 Reasons We're Excited for WayHome 2015
It's Brand New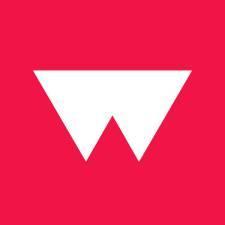 There's something exciting about things that are brand new… and WayHome fits that description.
This is a multi-genre festival with dozens of fantastic acts on the 3 day bill, there will be art displayed throughout the grounds, and we won't be surprised to find that 30,000 people have been in attendance for year 1 of the WayHome Music & Arts Festival at Burl's Creek Event Grounds.
The Venue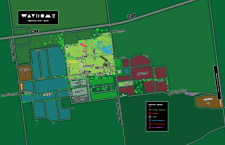 Click to see full pdf map in new tab/window.
Speaking of Burl's Creek Event Grounds, this place has been overhauled piece by piece to get ready for the festival. We've seen the site maps, we've seen the flyovers, we've seen the behind the scenes videos of the park – and now we're ready to get there and see it live and in person.
The park is huge, the grass is green, the trees are beautiful – and we hope it stays that way, so please clean up after yourselves all weekend long.
Neil Young
With a career that spans more than 5 decades, Neil Young is a living legend. And for the first time, we'll be seeing him live and in concert.
Young has already announced that his tour dates with Promise of the Real (WayHome included) will start with a solo acoustic set and then become a full electric set with the band. Both sets will include new music and classic hits.
We. Can. Not. Wait.
The Late Night Parties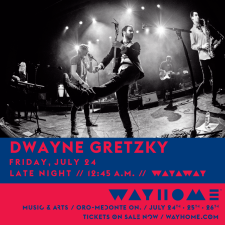 On Friday and Satuday night, when the headliners leave the main stage, the party doesn't end.
One of the coolest things about this festival is what's scheduled to go on late into the night. The WayBold, WayBright, and WayAway stages all have acts scheduled with Kaytranada, Future Islands, Com Truise, Girl Talk, Fucked Up, and Dwayne Gretzky on Friday and How To Dress Well, ODESZA, Big K.R.I.T, Bassnectar, Timber Timbre, and The Growlers on Saturday.
So when Neil Young is done his set on Friday night- you can still hear live music and party. And when Kendrick Lamar is done his set on Saturday night – you can still hear live music and party.
Camping
This is a camping festival, and we highly encourage you to pitch a tent and sleep at the venue. There will be food and drink vendors there. There are shower passes available. And there will be thousands of new friends and party mates there waiting to meet you.
Bring a sleeping bag, some clothes, and your sense of adventure.
Canadian Content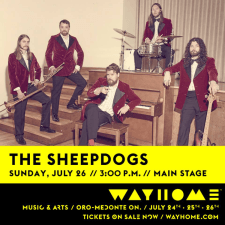 Republic Live has done a fantastic job of booking Canadian talent at WayHome 2015. With Neil Young at the top of the list, and heap of other Canucks like For Esmé, Fucked Up, Dwayne Gretzky, Dear Rouge, Alvvays, The Rural Alberta Advantage, Sloan, and The Sheepdogs also on the bill, this thing is not light on Can-Con.
As Canadians we often get really excited when our favorite bands from the US or Europe show up to play near us – and sometimes we take for granted the talent that's right here in front of us. WayHome is showing that the Canadian talent belongs right along side the talent from around the world, and we'll be able to see it all in one place over one weekend.
The Art
WayHome is a music and art festival. And there will be plenty of art on the scene as the music plays late into the night.
From WayHome.com… "Curated under the watchful eye of prominent Toronto-based painter Charles Bierk, WayArt will showcase a diverse range of large-scale installations giving you a titillating and inspiring experience."
With installations and presentations from Aaron Li-Hill x Trevor Wheatley, Philippe Blanchard, Nathan Whitford, VSVSVS, Team Blockhead, and maybe more, WayHome is sure to be as visually stimulating as it is aurally.
The Organizers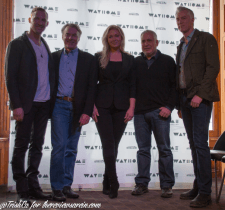 To collaboration of Republic Live (Boots & Hearts) and Ashely Capps of AC Entertainment (Bonnaroo) is one of heavy hitters.
Bonnaroo is one of the premiere music festivals in the US, and since 2002 they've been bring heavyweight acts and entertainment to the fans in Manchester, Tennessee. Adding that experience to the team that has successfully built Boots & Hearts into a massive, profitable, country music festival in just 3 years gives us big hope for WayHome and what we're all getting into with year 1.
The People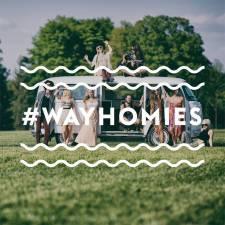 There's a chance we're going to be looking at 30,000 to 40,000 people at WayHome over the weekend – that's a big number even when split over 4 stages. And we know that everyone will be packed around the WayHome main stage for acts like Neil Young, Kendrick Lamar, and Sam Smith. Last year at Boots & Hearts we saw what 30,000 looks like at the main stage, and we can't wait to see what another 10,000 looks like added to that crowd.
We're also looking forward to seeing the mix of radio rock, indie rock, rap, and electronic music fans together in 1 space. WayHome is offering a wide variety of music, and they're looking to bring in a diverse audience to see it.
The Hype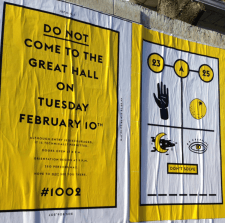 Since the first cryptic messages started popping up in Toronto this February there has been hype for WayHome. And in the months that have followed, it's only grown. The big name acts, the late night parties, the total experience has people actively fighting FOMO to buy tickets and make it this festival.
Now, we know that sometimes too much hype can be a bad thing for expectations. And we need to keep in mind that this is first year festival – but with the experience that the people in charge are bringing to the table, we have faith that it's all going to be worth the wait and worthy of the hype that's been building up.
We can't wait to see everyone at Burl's Creek.
It's almost time. Hope you're ready.
Be Awesome!