Google has finally started its new office in Tel Aviv and in a lot of style. The office is an extension of Google's work culture. Each floor is the new office is based on a theme, for example Culture & Heritage, Friends & Family, Joy & Optimism etc. These photos are to the credit of Itay Sekolski, who has done a great job and does justice to the new Google office.
The new Tel Aviv offices designed by Swiss Design Team Camenzind Evolution, in collaboration with Setter Architects and Studio Yaron Tal. Here is an image gallery of the amazing new office. Enjoy.
This new office is approximately 800 square meters. It is meant to be the working place for about 200 Google engineers and 50 sales and marketing employees.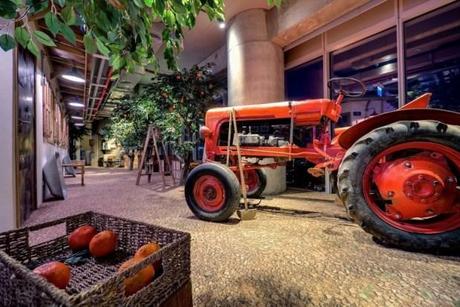 Google's Tel Aviv new office features an indoor orchard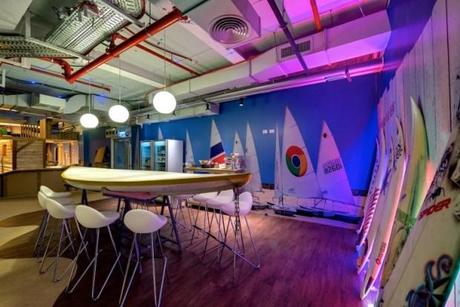 Google's Tel Aviv new office features an indoor Surf "boardroom"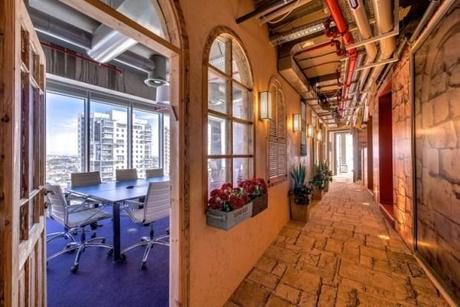 Google's new Tel Aviv offices features an array of creative and uniquely themed office landscapes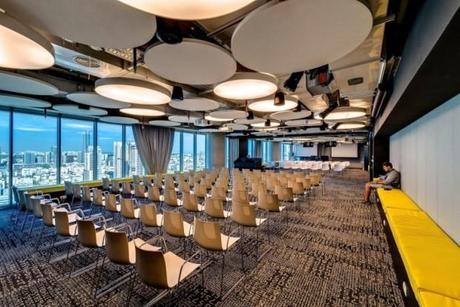 Spread across seven floors and 8000 square meters (86,111 sq.ft)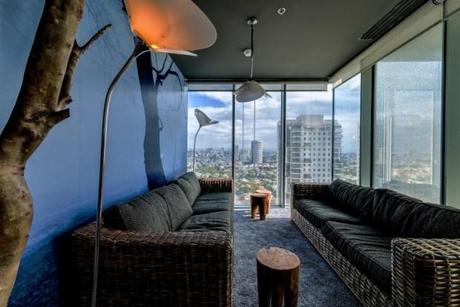 The unique thing about the office is that it has a new theme in each floor. In the image above, its energy and vitality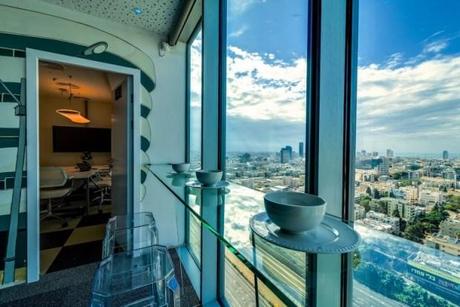 The view from the
Google Tel Aviv office
is just mind-blowing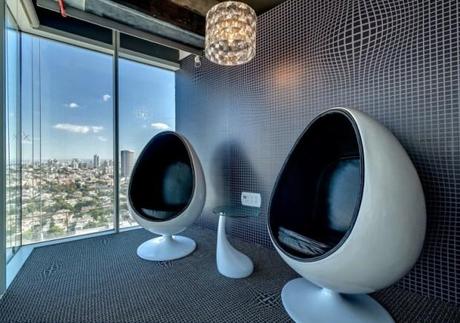 Who wouldn't want to work on one of these pods!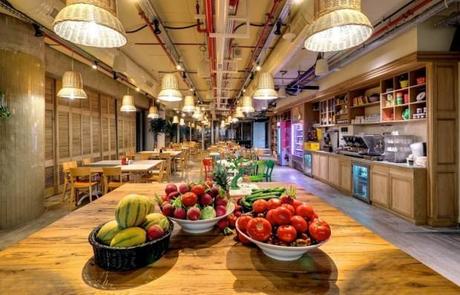 Google's new office in Tel Aviv features three distinct and fully equipped themed restaurants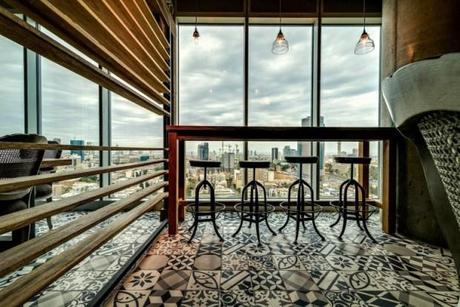 These designs are apparently more conducive to brain storming and creative ideas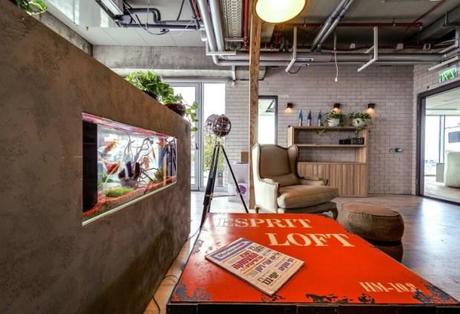 From the above photos, it is clear that the new office has almost phased out computer desks completely. Making it a fluid and extremely creative environment. Google has definitely done a great job in designing their new office in Tel Aviv.