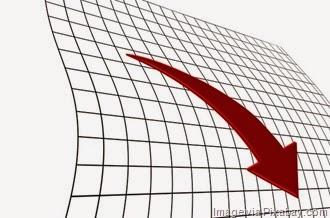 Every entrepreneur I know has their favorite excuse for a previous failure – an investor backed out, the economy took a downturn, or a supplier delivered bad quality. These things outside your control do happen, but based on my years of experience as a startup advisor and Angel investor, I still see too many common failure causes that are inside the entrepreneur decision realm.
I certainly agree that starting a business is fraught with risk, and none of us get it all right the first time. It's important to learn from your own mistakes, but it's even smarter to learn from someone else's mistakes, without paying their high price in time lost, cost, and pain. In that spirit, I offer my perspective on ten common startup failure sources that rarely get admitted by entrepreneurs:
Choose to skip the written business plan. I believe the old adage that you don't know what you don't know until you try to write it down. A business plan is for you first, not investors. The discipline of writing down your plan is the best way to make sure you understand how to transform your idea into a business, and how to communicate it.

Offer free solutions to bring in more customers. Don't get caught in the myth that you shouldn't worry about monetization until after you have a large customer base. Viral marketing costs real money, and your support staff and hosting systems cost even more. Even non-profits need a profitable business model to offset staff and operating costs.

Assume passion level defines business opportunity. There is no substitute for market research to confirm that your passion matches a real need in the market. Not every great idea is a viable business. Social causes are great, but your ability to sustain your value contribution is directly linked to your ability to find paying customers.

Practice dreaming more than doing. Dreamers come up with ideas, and do-ers come up with businesses. Building a successful business is all about execution. Don't try to build a business unless you are comfortable with risk, uncertainty, responsibility, and hard decisions. Dreams may motivate your team, but customers expect real solutions.

Convinced that many existing players means room for 'me-too.' Jumping into a crowded space is a great way to get lost quickly. Your chances of success are much greater if you target an under-served niche, or bring a new quantum leap in value over existing competitors. 'Easier-to-use' and other fuzzy terms won't get any attention.

Bypasses intellectual property as not worth the cost. 'First-to-market' is not a sustainable competitive advantage for startups, since sleeping giants do wake up when they see traction, and they can smash newcomers quickly. Patents and trademarks are very valuable in attracting investors for scaling, as well as future premium buyouts.

Thinks boundless energy is equal to experience. The real secrets of any business domain are not intuitively obvious, nor available in books. Many entrepreneurs tackle a completely unknown business domain, because the solution looks obvious, and they plan to work very hard. Usually it pays to work in an industry for a while, before you try to fix it.

Willing to start today and find resources later. Cash is always hard to find, but in many cases it's even harder to find access to needed distribution channels, government contract expertise, or the special skills required to deliver your solution. Entrepreneurs need to spend time working on the business, as well as in the business.

Finish the product before marketing begins. It's never too early to start marketing, since it usually takes as long to build marketing momentum as it does to build a product. No startup can afford to do these serially. In today's information age, it takes time and money to make your solution visible. Marketing should start before product development.

Just give up and walk away when tired and frustrated. In my experience, most startup success back-stories include an entrepreneur that simply would not give up, despite seemingly impossible odds. Most great entrepreneurs, including Steve Jobs and Thomas Edison, overcame multiple setbacks before they built their legacy of success.