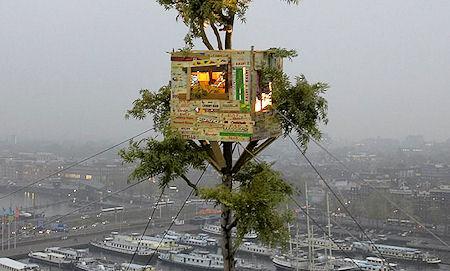 The urge to inhabit high up places has been with us throughout the course of human history - tied up with a desire for protection from predators and the ability to see threats coming from afar.
Trees were obvious choices when our ancestors were selecting lofty locations in which to build house and home - but with such grand designs come natural risks. Living tens if not hundreds of feet above ground in a
treehouse
means it's a long, long way down should you happen to lose your footing.
(thanks Ritu)
The Presurfer