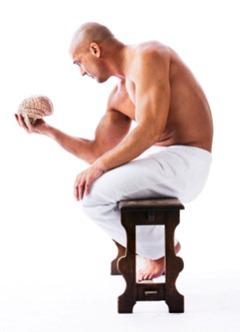 In sports, mental toughness is defined as the ability to focus on and execute solutions, especially in the face of adversity. If anyone in business ever needed mental toughness, it's an entrepreneur. Investors tell me that startup success is all about execution, all while facing determined competitors and overcoming customers' resistance to change.
Dr. Jason Selk, in his most recent book "Executive Toughness," talks about mental toughness with analogies between sports and business, but he never takes it all the way to entrepreneurs, where I believe it can have the most impact. So here is my interpretation of the fundamentals he outlines, adapted to the language of a startup:
Define the win for your business. A startup is not a parlor game. With a for-profit startup, it's all about solving a problem that embodies real pain, for real customers who are willing and able to pay for a solution. For social entrepreneurs, it's all about making the world a better place. Figure out early what it takes to win, or you will lose by default.

Adopt a business vision that fits your self-image. In every case, you need a long-term vision that drives self-fulfillment and self-image as well as business success. Assess your strengths and weaknesses, and visualize how these will lead to business success. If the vision doesn't fuel your passion and match your skills, you won't like the lifestyle.

Establish real business goals and processes. It's hard to achieve things that have not been defined, and the steps to get there are not clear. I recommend a business focus on a one-year timeframe, with a limit of three product goals and three process goals.

Prioritize the priorities. Prioritize or perish should be every entrepreneur's mantra. Accountability requires splitting your big product goals into daily process goals and scheduling them to completion. Don't get distracted with the unimportant.

Practice accountability through self-evaluation. Learn to look in the mirror every day. No evaluation means no awareness of how you are doing, which gives you no basis for improvement. Good performance does not require perfection, which is unachievable.

Control your emotions to control your performance. Learn to control the degree to which your nerves and emotions are engaged and on alert. By maintaining basic mental stability and physical fitness, and preparing yourself intellectually you will function more effectively and successes will grow.

Prepare to say the right thing. Practice your response to the three most common situations you face. Creating and documenting scripts, like your elevator pitch, for key interactions help you and your team maintain focus. They build confidence and reduce the anxiety that often gets in the way of leadership performance.

Prepare mentally every day. Your mind can be strengthened every day, just like a muscle. Complete a mental workout every day to dramatically improve your focus and ability to execute consistently. It's one of the most effective methods known for training your body and mind to stay under control and perform to your potential.

Develop a relentless and optimistic solution focus. Replacing all negative thinking is one of the most critical pieces of your mental toughness puzzle. Approach all solutions one step at a time, where a step is any improvement to the current situation. Remember that a focus only on problems will likely cause more problems.

When you set your mind to do something, find a way to get it done, no matter what. While a relentless solution focus is the mental step, discipline is the action step that makes solutions materialize. In this way, discipline delivers success. Make discipline a habit by limiting temptation and conscious practice.