As Halloween is approaching, we all like to do fun and festive crafts with the kids.  If you're running out of ideas, here's a bunch that might delight the little ones.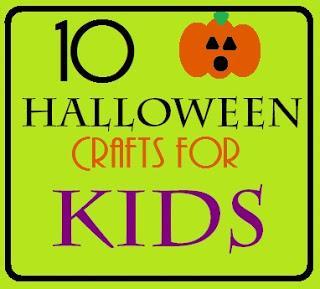 Get yourself some craft paper and whip up some funky cone witches with this
tutorial
.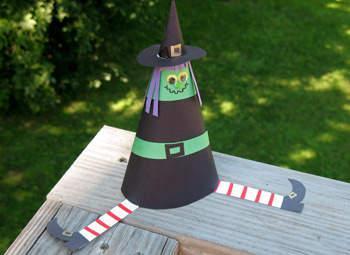 Or put together a quick puppet show and make these super easy pipe cleaner finger puppets from 
Craft Jr.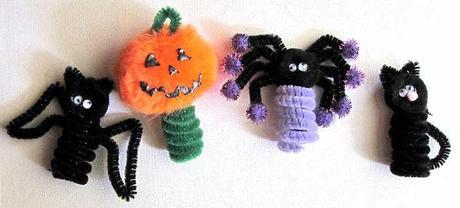 If you can't stand the thought of pumpkin carving, get the kids to decorate some mini pumpkins like these monsters from A Pop of Pretty.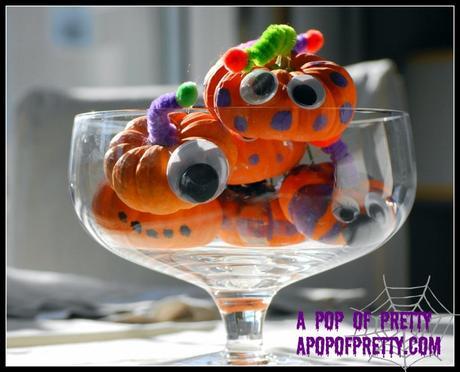 I love these Q-Tip skeletons from Stuff By Ash.  So simple and pretty darn cute!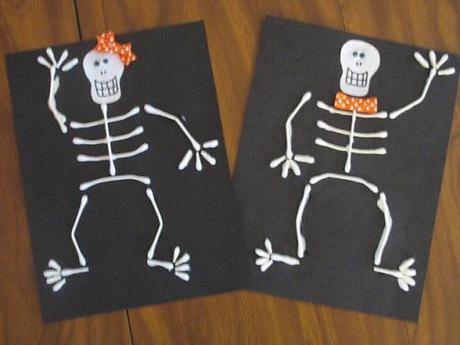 Martha Stewart has a great craft with these collage Halloween masks.  My kids would have a riot with these!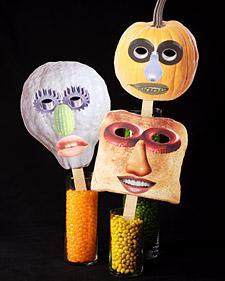 Got some old paint chips lying around?  Whip up some Halloween faces like these from Lizzie Jane Baby.

I've seen those mini styrofoam balls at the dollar store.  I might just have to back and get some to make these awesome Eyeball Topiaries from Crafts N Coffee.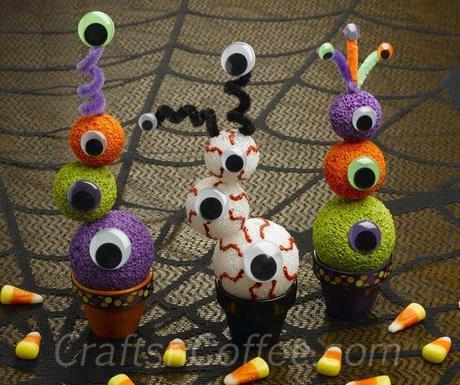 My kids love playing around with pipe cleaners.  These spooky spiders from She Knows would be right up their alley!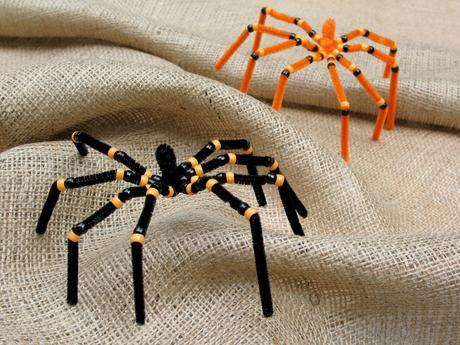 Use up those old egg cartons and pick some leaves from the yard to make these bats and ghosts.  I found this at Happy Clippings.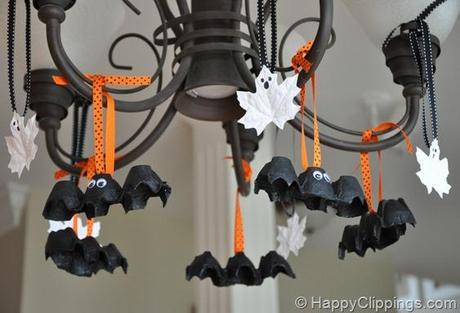 And lastly, because we're SO into pipe cleaners (Ha!), make some Halloween charms with the kiddos.  I think these are so fun.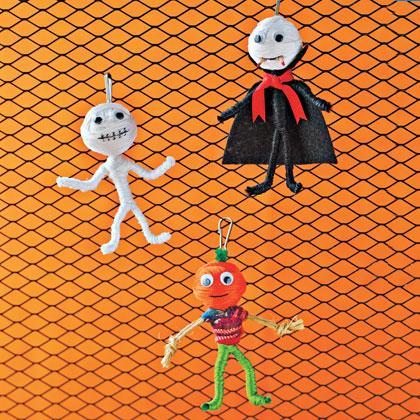 Hope I helped spark some creativity with you and your little ones!  Have a terrific Tuesday!!

I link up here!