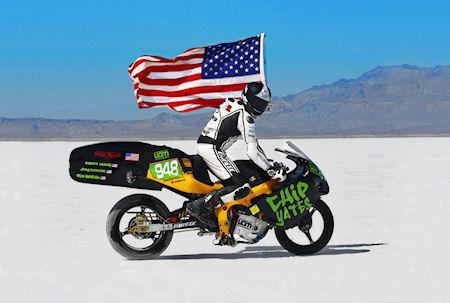 image credit: Robert Ussery cc
The late businessman and adventurer Steve Fossett broke a number of records and also joined forces with fellow moguls like Richard Branson to actualize his dreams.
For decades, successful businessmen like Fossett have challenged and broken speed records in the air, on land and in water, and they've done so in a host of different vehicles. The accomplishments of these figures may have been spurred by their bold entrepreneurial spirits, and in some cases, the individuals' own innovation has helped power their unprecedented success. Here are 10 entrepreneurs who broke world speed records.