Since I've been spending a lot of my time outdoors, I thought I'd share some super DIY outdoor projects with you that I've come across.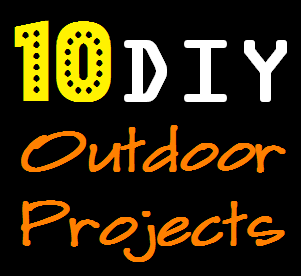 These are my top 10 favorite:
I've seen a lot of wood planters out there, but I love how this one fills out the corner of your deck or yard so perfectly.  This one may go on my list for the hubby!  Find the how to here.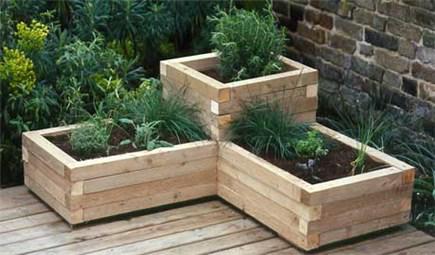 Need some new outdoor furniture?  Make some!!  I saw this a little while back and was a little blown away.  Of course, I'm sure it was thought of and done before, but I just love it!  So comfy and easy to maintain.  The how to is from Thrifty Inspirations.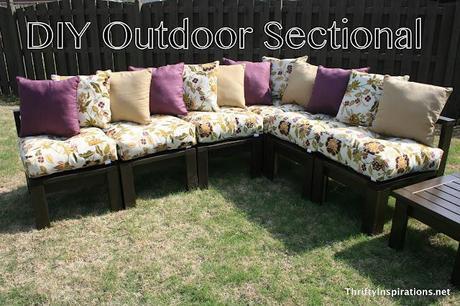 I've always loved a great outdoor water feature, but I'm loving how easy it is to make your own.  Check out the tutorial.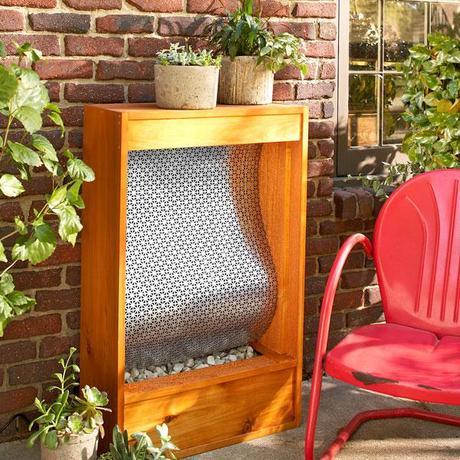 Create your own birdbath from an old lamp!  Who would've thought!?  So unique and creative.  Find the idea at Chic Cottage Junk.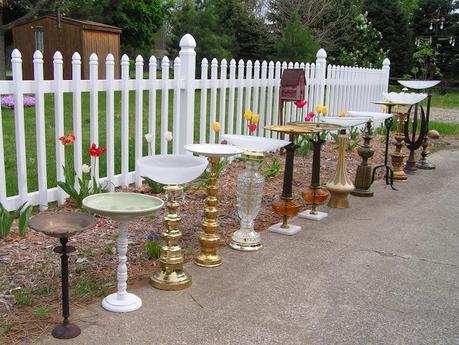 Anyone have an air conditioner or compost bin they would love to hide?  Add some lattice with this how to and create a screen that's a little easier on the eyes.  I have both, so this is on my list already!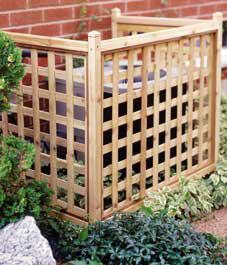 If your family does a lot of biking, here's a fabulous idea on how to store them neatly.  All you need is a few pallets!  Check it out at Bike Hacks.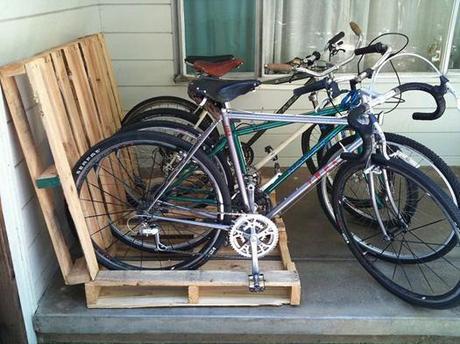 Those outdoor umbrellas don't seem to last very long.  If yours is falling apart, make a new one with a drop cloth.  Simple and inexpensive, plus it goes with everything!  Find it at Creative Passage.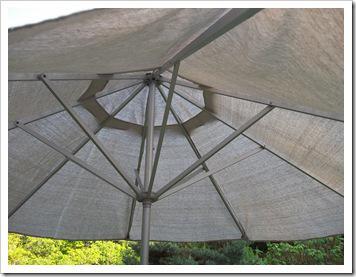 I'll tell you right now, this was on my list of things to create since last year.  An outdoor chalkboard for the kiddos.  We don't have much sidewalk and we live on a busy street, so I'm not too fond of my kids using chalk that close to the cars.  This is right up my alley.  Find this at Project Denneler.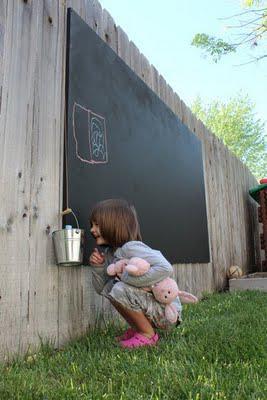 Anyone else tired of solar lights that barely give off glow?  I never have any luck with them, so I've opted out this time.  I love the idea of repurposing some old globe light fixtures into outdoor glowing orbs.  Find out how to make your own at The Art of Doing Stuff.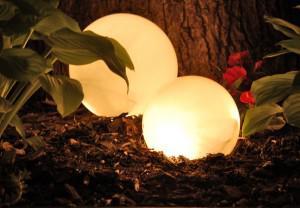 Our crafty friend, Martha Stewart, has solved my problem once again.  I hate how my entry rugs get so mucky and faded.  This is much more durable and looks great, too!  Make a wooden doormat with this tutorial.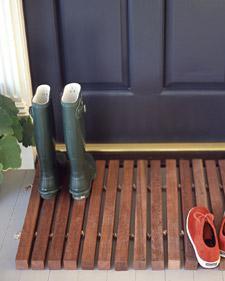 Hope you found a project for your upcoming weekends.  Have fun!!