After an exhausting day at work, relaxing in your backyard is the best way to unwind and reflect. The backyard is also perfect for hosting barbeques, cocktail parties and playing with your kids. Therefore, you do not want anything destroying its aesthetic appeal even if it is your dependable outdoor AC's conditioning unit.
These big and bulky appliances are indispensable especially during long, hot summers so ridding yourself of them, eyesore or not is out of the question. You have to make it appealing and outdoor friendly. Luckily, you do not have to hire exterior designers to design your backyard around the air conditioning unit particularly in a climate like San Diego. Here are 10 creative DIY ideas for screens and enclosures guaranteed to add instant curb appeal to your backyard.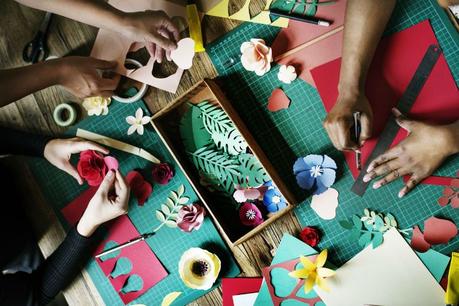 1. Potted plants and flower boxes
Make an enclosure of beautiful pottery with tall plants and flowers. Your choice of plants should be hardy enough to resist being wilted by the hot air blowing from the unit.
2. Contemporary sculpture
If you are a lover of modern art, concealing the AC unit with sculptured metal panels serves the additional purpose of providing enjoyable art for you and your visitors.
3. Mosaic screen
Turn a broken glass into a chic mosaic screen for your AC. You can create any designs you want for the mosaic and use fence posts to frame it.
4. Pallet screen
Pint an old shipping pallet with your preferred color and dress it up with some hanging plants and solar lights.
5. Lattice Screen
Use lattice to create a screen to surround your air conditioning unit. Dress it up with some greenery and fancy pot caps.
6. Tower tool caddy
With this quaint garden structure, you can hide your outside air conditioner and have storage for your small garden tools.
7. Birdhouse
Like the tool caddy, the birdhouse serves two purposes. It conceals the AC unit and provides housing for beautiful aviary creatures in your backyard.
8. Stack of blocks
Use wooden slats to build a two by four fence around your AC unit. The holes between the wood blocks allow heat from the AC to escape. You can paint it to match your backyard furniture.
9. Vertical garden
Plant a vertical garden around the unit making sure it hides it but is far away enough to allow for airflow and service.
10. Bamboo fence
You could plant a bamboo fence around the outside air conditioning unit. Since it takes a bit of time for the bamboo plants to grow, you can design a simple bamboo screen from bamboo sticks.
Caution
Using enclosures and screens to conceal your AC's condensing unit adds beauty to your backyard while at the same time hiding ugly machinery. It is a win-win situation but if you are not careful, it can cost you a lot.
Strangulation with decorative covers and screens is one of the leading causes of death for AC condensing units. Without enough space above and around the AC to allow airflow that cools the condenser coils, the AC compressor will overheat and die. Replacing the compressor is mighty expensive. As a rule of thumb, as you put up a screen or fence around the outdoor AC unit, leave at least 2 feet clearance on all sides and do not cover the top.
**