The scent of citrus is invigorating and energizing – perfect for summer! Citrus fruits are naturally acidic, which are commonly used for brightening and exfoliating benefits. For example, lemons have long been used to as a home remedy to lighten elbows, knees, and naturally lighten your hair color. Their vitamin C content is extremely rich and as a potent antioxidant, it helps protect your skin against the environment. Grapefruit extracts are not only used as a preservative, but their essential oil is a popular addition to scrubs and are excellent in brightening your mood.
I personally love citrus products, and they never fail to make my feel extra refreshed. (Mint has the same effect!) Take a look at these natural citus beauty products, and relive the excitement of summer all year long.
Lemon

100% Pure Meyer Lemon Butter Soap
This pure vegetable soap is enhanced with shea butter and coconut oil, which are known to moisturize and protect the skin. This rich and creamy oversized bar is triple milled so that it lasts and lasts.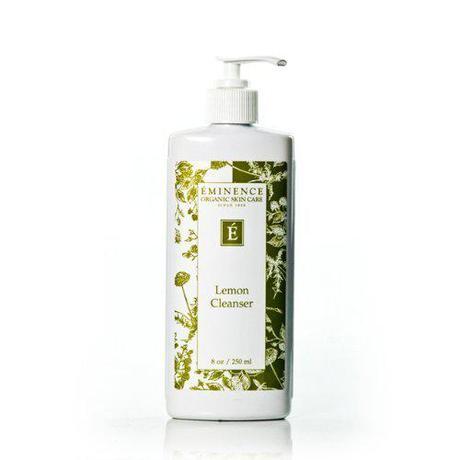 Eminence Lemon Cleanser
Lemon: tones and refreshes the skin, contains Vitamin C
Herb oils: softens and enriches the skin
Bioflavonoids: enrich, nourish and moisturize the skin
BiocomplexTM: an antioxidant booster of Vitamin A, Vitamin C Ester, Vitamin E, Coenzyme Q10, Alpha Lipoic Acid
Lime
 



Pacifica Bali Lime Papaya Spray Perfume
Fun, fresh and fantastic, Pacifica Spray Perfume is made with natural, pure grain alcohol (corn-sourced and gluten-free) and Pacifica'a signature perfume blends with essential and natural oils. In mysterious and tropical Bali Lime Papaya, it's sexy, easy to wear and lovely to layer!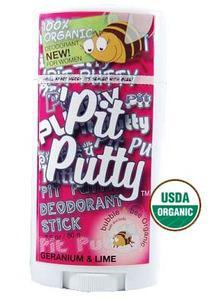 Bubble & Bee Geranium Lime Pit Putty
Arrowroot powder helps absorb perspiration, all-day protection, vegan, no animal testing, gluten-free, no synthetic chemicals or estrogen mimickers. Can last up to 2 to 4 months depending on use. Plus, all of our deodorants come with a special replacement guarantee!
Grapefruit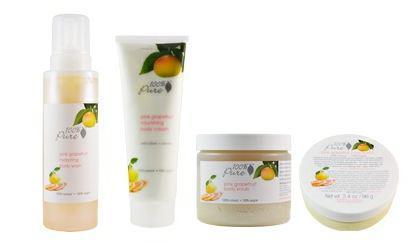 100% Pure Pink Grapefruit Set
Set Includes:
- Pink Grapefruit Body Lotion Tube 8oz
- Pink Grapefruit Foaming Body Wash 17oz
- Pink Grapefruit Body Scrub 15oz
- Pink Grapefruit Body Butter 3.4oz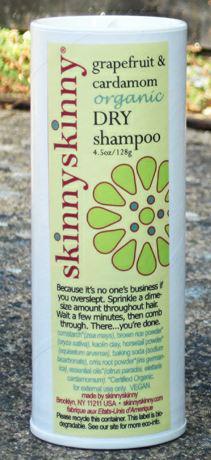 skinnyskinny Organic Grapefruit and Cardamom Dry Shampoo
Organic dry shampoos are amazing. They are so easy to use and so effective that it's not uncommon to go 3 days in between washings and all the while, your hair will look healthy and not at all oily. These shampoos actually give your hair an awesome texture that doesn't require as much styling products to have volume. Grapefruit and Cardamom is a really enticing scent. It's a bit exotic, and nicely complex. It's perfect for men and women.
Orange
 
Acure Organics Mandarin Orange + Mango Body Lotion
Non-greasy formula so that much needed coffee won't go flying out of your hand! Vitamin C you later stress! Advanced Triple Moisture System of Organic Argan Oil, Organic Cocoa Butter, and Organic Olive Oil provide serious hydration.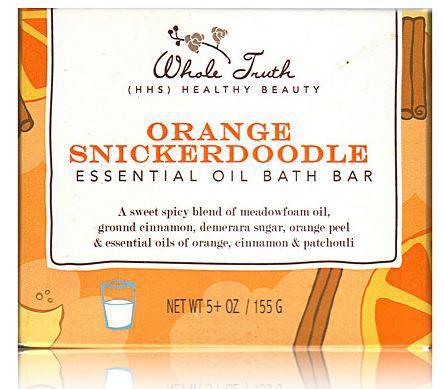 Whole Truth Solutions Orange Snickerdoodle Bath Bar
Whole Truth Solutions Orange Snickerdoodle Bar Soap is graced with spicy sweet Cinnamon, combined with refreshing uplifted Orange, then sprinkle with a little Sugar and we have the beginnings of something extraordinary. Organic Meadow-Foam Seed Oil provides the perfect amount of moisture while the spicyCitrus Essential Oil blend leaves you with feelings of warmth and a sense of spiritual elevation.
Pomelo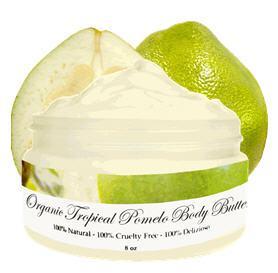 Delizioso Skincare Tropical Pomelo Body Butter
This 100% natural, luxuriously rich, quick absorbing body butter made with unrefined Shea butter and Mango butter will help soothe, relive, and nourish dry skin. With extremely moisturizing organic fruit oils, superb brightening antioxidants to quench skin, and a scent of Tropical Pomelo.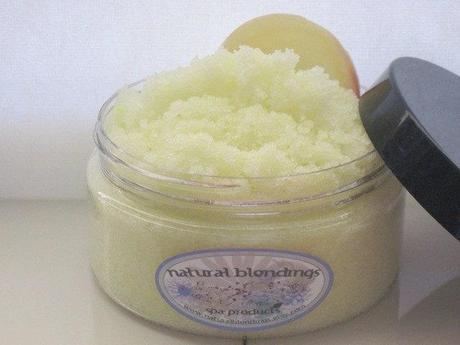 Natural Blendings Springtime Pomelo Body Scrub 
Now that the winter months are behind us, extra attention is needed for our skin. Buff away dry, dull skin to reveal a fresh new glow with this wonderful exfoliating sugar scrub!! Coldpressed Grapeseed oil is used in this scrub, which has a light moisturizing effect, to maintain radiant and healthy looking skin, especially during the dry cold months.
Clementine

 Delizioso Skincare Clementine Hand & Body Foam
This 100% Natural richly foaming soap cleanses and nourishes right out of the bottle for even the most sensitive skin with pure and soothing botanicals. With an array of scents, and based on pure and delicious juices, the hand and body foams are great just for hands or for use in shower. They are super pure and never diluted with stripping cleansers!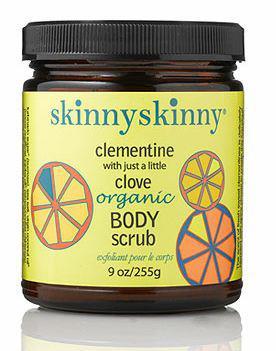 skinnyskinny Clementine and Clove Organic Body Scrub
The scent of fresh sweet clementines is delicately blended with spicy cloves to create this luxurious organic sugar and salt body scrub. Sugar and spice do actually make everything nice. Made with certified organic ingredients, this scrub gently exfoliates and leaves your skin soft and supple. The scent is refreshing without being over-powering.
Tangerine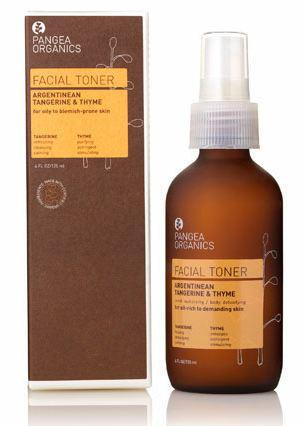 Pangea Organics Argentinian Tangerine & Thyme Facial Toner 
Healing, detoxifying & calming tangerine meets antiseptic, astringent & stimulating thyme in this oil-balancing toner. Herbal extracts will refresh and nurture your skin while helping to eliminate environmental toxins. But why stop at your face? This toner makes for a great body spray, too! Shake well and spray throughout the day to brighten your skin and your spirit. Now that's one multi-talented toner.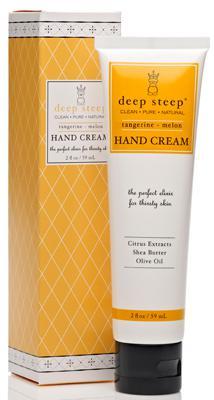 Deep Steep Tangerine Melon Hand Cream
Deep Steep's Hand Cream nourishes hands with enriched moisturizers targeted to restore softness. Keep one in your purse, one at your bedside, on your desk, and anywhere else you keep your quick grab necessities. Featuring Shea Butter and Olive Oil for quick absorption that won't leave hands tacky or greasy. Just a little dose of luxe goes a long way with this highly anticipated product.