Weight loss has become a major problem in the modern age. You probably tried exercising but end up being disappointed s it does not work the way you want it to. Results can be hard to find if you are only working out with no diet plan in motion. Even celebrities have had their fair share of the weight loss problem. The below includes some of them who lost insane weight due to different reasons:
50 cent - Master cleanse diet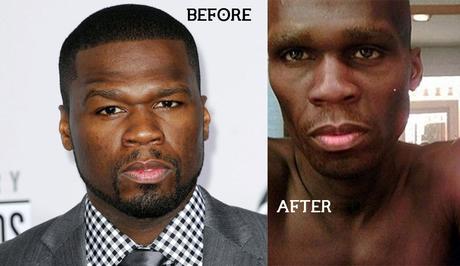 Curtis James Jackson III, the real name of 50 Cent shocked many when he posted his pictures on the website due to his weight loss. Once a rapper, now an entrepreneur and actor, featuring in the hit series Power, Curtis Jackson dropped 54lb in nine weeks. His acting role as a football player with cancer in the play (Things Fall Apart) was the real factor for his weight loss but not any other health issues. The massive weight loss for 50Cent is as a result of his acting role as cancer patient as a memorial of his late friend who died of the sickness. Apart from taking liquid diet, 50 Cent also takes a walk on a treadmill three hours daily.
Christian Bale - Apple and Tuna diet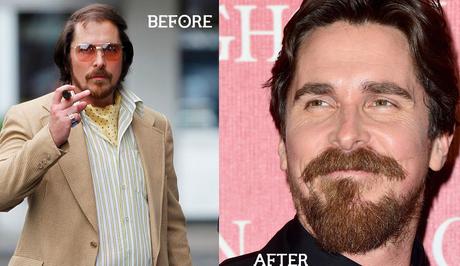 Christian Bale is of 38 of age from Hollywood. He is a quite shocking actor when it comes to taking a role in a play. In fact, Bale is considered to be like a chameleon for he's capable of considering our topic to gain or even lose weight. He lost up to 65 pounds to play insomniac Trevor Reznik in the film The Machinist in 2004. For his dining, he took only an apple and a can of Tuna a day. To even completely curb his appetite for the food he smoked. He also wanted to lose 5 more pounds but doctors advised him not to .This was seen as committing suicide for Bale.
Oprah Winfrey - fish diet
Winfrey is a well-renowned media mogul and among the richest women's of the world. When it comes to weight loss, Oprah is a don. Her weight loss has always been breaking the news to many as it has been fluctuating quite often and drastically. Her dramatic weight loss was experienced back in the 2000s when she dropped a good 160 pounds. This encouraged her in October 2015 to invest 10% shares in the international weight loss company. Because of that act, she had to start the preaching on how to lose weight. At 62, Winfrey has lost 30 pounds in the line of preaching the gospel. It was an eight months process. This is as a result of her enjoying her favorite foods every single day. Her fitness tip is eating fish!
Kim Kardashian - Atkins Diet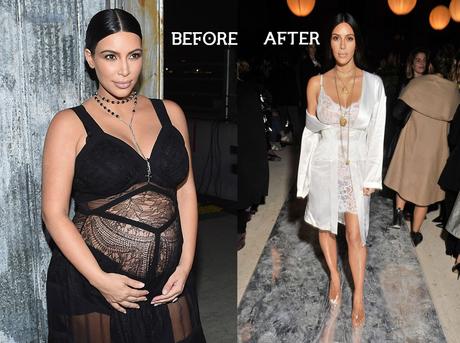 A wife to one of the most popular rappers Kanye West, Kim Kardashian has lost a lot of weight since she gave birth to her son, Saint West. After the birth, she lost an impressive 60 pounds. She wanted to go down to 120 pounds. The birth made her set goals towards achieving back her normal weight. She was actually motivated in acting, but it was very tough for her. She gained the abnormal weight during her pregnancy. She has managed the weight loss from her healthy eating. Her meal contains a lot of proteins and she does not consume more than 1800 calorie. Apart from eating well Kim also has been doing a lot of exercises like boxing, doing sprint, running every morning and also doing strength training exercises. Kim also wanted to try hcg diet as per popdust.

Anne Hathaway - Low-calorie diet plan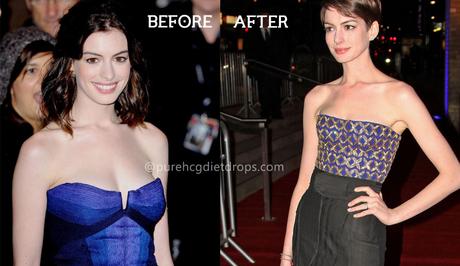 She is a 30-years-old actress who fought very hard to lose weight so that she can secure a place as an actor in the play Fantine, a prostitute dying of tuberculosis. Because of her calling commitment in losing the weight for the film, Anne successfully lost 25 pounds. But this was achieved into two intervals. She first lost 10 pounds, then 15 pounds adding up to 25 pounds. This was obtained mainly because of her strict check on her diet. She added fish and meat in the diet. This addition boosted her energy levels. She also went on a crash diet. That was not even enough for she was forced to take less than 500 calories a day. For her, losing such huge amount of weight was a bit challenging and consuming. In fact, it was seen as so miserable.
Mama June Shannon - Low-calorie diet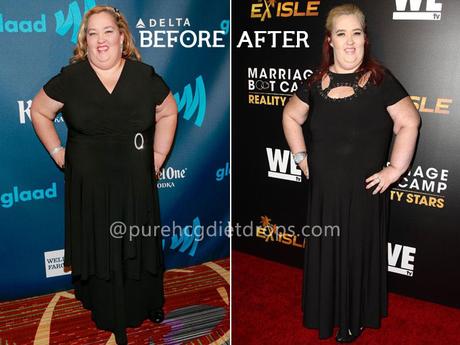 She has been rated as one of the celebrities with the highest weight loss 2016. A former star in the Honey Boo Boo, her weight loss was first noticed back in 2013, where she lost 102 pounds. Being a star in the show, forced her to be more active. It made her run and move in different places. It was also reported that in 2015 she also lost 45 pounds more. She opted for a trainer to help her lose more weight. She trained her to walk three miles a day. The walk made Mama June to go to size 16 from size 28 and also fitted into skinny jeans. Her hard work surely paid off.
John Goodman - Low sugar diet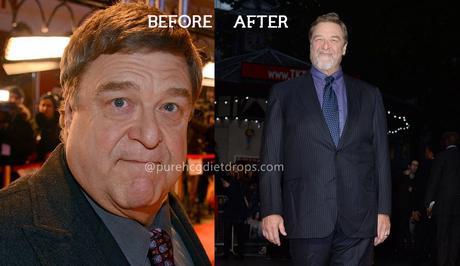 John Goodman a star in the "10 Clover Field Lane" lost over 100 pounds in weight. His transformation began when he decided to stop eating food after every five minutes. It is said that whenever his hand was free it was his chance to put something in the mouth. He ate every time he opened his mouth. A 63-year old actor was able to lose the weight by having meal portions and having steady exercise plans. For him, it was a slow and successful experience. He exercised regularly and took between 10,000 and 12,000 steps a day. Most important is that Goodman at 61 of age has stopped drinking, cut the sugar in the diet and hired a coach. Losing 100 pounds is as a result of working six days week.
Janet Jackson - Low-calorie diet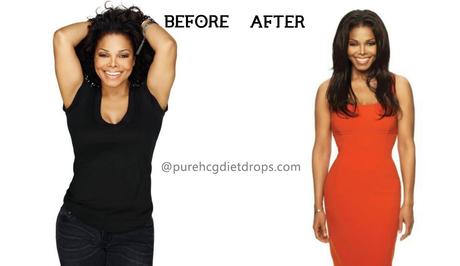 Janet Jackson lost 60 pounds. This was as a result of taking three meals, two snacks a day. Her daily diet plan was between 1300 and 1600 calorie. To gain the incredible weight loss she also hired a trainer. According to the trainer, she was supposed to walk on the beach for one minute then do side shuffle for thirty seconds and finally run for another one minute. As she was being trained at the tennis table, Janet was some conditions. Whenever she missed the ball once she was supposed to do a small punishment of several pushups and if she missed the ball again she would walk around the court.
She achieved her goals of losing weight within a span of four months. Her life depended on her. She lived a nice life with a nice, balanced meal. Actually, she ate more than three meals a day depending on her work. She also did away with processed foods, white sugar and flour, alcohol, and that was enough she drunk 2-3 liters of water daily. To her, having enough sleep is very important for weight loss.This study shows that eating appetite is very high when not asleep. At 47, Janet is so strict when it comes to healthy eating and she will always to the trainers advises to get the best. That is Janet Jackson and her great achievement in her successful weight loss.
Jennifer Hudson - High fiber diet plan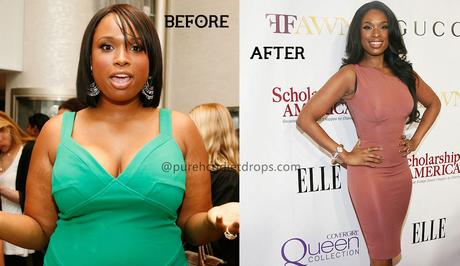 Her achievement of losing almost 60 pounds was as result of cutting out fried foods. Her meal contained grilled chicken for protein, vegetables, and fruits for fiber and complex carbohydrates. As if that was not enough for,
Jennifer
usually woke up at around four in the morning to run an hour. From there she went to the gym and here she was accompanied by her trainer. Here she did four sets of squats, push-ups, and sit-ups. Her journey began after the tragic death of her mother, brother, and nephew after they were shot back in 2008.As a citizen of Chicago and an actor with a career to secure she had to look life in another dimension. She became a spokesman for weight watchers in 2010.A 34-year celeb lost 80 pounds in weight. For her, this weight loss is absolutely natural.
Christiana Aguilera - 1800 calorie diet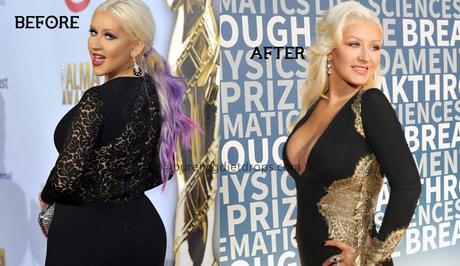 The reality is that Christiana has fought a very long battle in her weight loss. Despite unique challenges in her life, she has fought well for she has always worn the battles for the weight loss. The effort has been successful due to proper diet she has been taking. She managed to lose 40 pounds back in 2013. This was actually achieved by daily exercises and of course taking a low-calorie meal in her diet. Due to her passion for performing, she has always maintained her beautiful body shape. In fact, for her life deals her.
As an actor, her diet was specially designed to help her lose weight, especially during her first pregnancy in 2008. Also, another challenge she had was her crucial role in her movie, Burlesque. As a star weight loss was actually a basic need for her. She has been trying new things especially new types of foods and methods of exercises which made her feel more modified and sexy. Exercising made her feel good according to her.