&appId;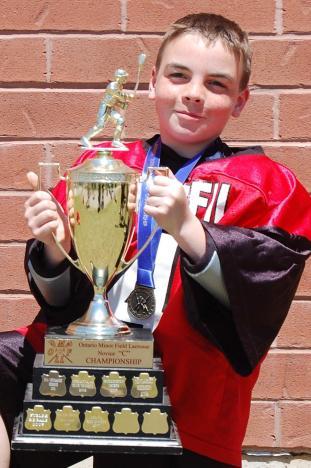 As a curator, one of my favorite things to do is uncovering pearls from bloggers whose names we rarely see splashed across the front page of major media outlets.
In the last few months, I have found so many of those pearls that I could write a book!
Looking for some new bloggers to follow? Let me introduce you to those whose hard work and dedication deserve a lot more recognition than what they have been getting.
Ian Cleary
Twitter bio: Social Media Tools Guy. Awarded Best Social Media Blog 2013. Writer for Social Media Examiner, BusinessesGrow, Prof Speaker (@IanCleary)
Blog: RazorSocial.com
Why you should follow him: Ian has written some of the most in-depth and insightful articles I have ever read. And he is a really nice guy.
Tom Treanor
Twitter bio: Content marketer, business consultant (@RtMixMktg)
Blog: RightMixMarketing.com
Why you should follow him: Tom stands out from competition thanks to his conciseness. His articles are always short reads but he knows how to deliver the goods!
Nick Kellet
Twitter bio: Co-founder @Listly. Founder @Gifttrap & @AnswerSets (now BOBJ/SAP). I create & curate ideas. Love software & games. Community builder (@NickKellet)
Blog: NickKellet.com
Why you should follow him: Nick is a mesmerizing blogger with thought-provoking insights. His articles are works of art.
Michael Brenner
Twitter bio: Sr. Director of Marketing and Content Strategy @SAP. Managing Editor for @Biz_Innovations. Speaker, Author and Blogger @Forbes and @B2BMKTGInsider. (@BrennerMichael)
Blog: B2BMarketingInsider.com
Why you should follow him: Michael is the basic definition of the smart cookie. His experience shows through everything he writes.
Mandy Edwards
Twitter bio: Social Media Branding & Marketing for the Professional. CEO, ME Marketing Services. Wife. Mom of 2 girls. Author for @collectivess (@memktgservices)
Blog: MEMarketingServices.com
Why you should follow her: I love Mandy's weekly social media Q&A videos. They are short and to the point. Mandy also does a very good job interacting with people on social networks.
Jerry Silfwer
Twitter bio: Jerry Silfwer | Doktor Spinn | Digital Strategist & Marketing Blogger | @WhisprGroup Social Media Agency COO | @PRofSweden Community Founder (@DoktorSpinn)
Blog: DoktorSpinn.com
Why you should follow him: I discovered Jerry recently, and really like his stance on things. With him, it is always about no-nonsense content.
Annetta Powell
Twitter bio: Professional Success Coach of Internet Marketing #NetworkMarketing and #RealEstate Investing. My goal is to show you how to sky rocket your profits! (@AnnettaPowell)
Blog: AnnettaPowellOnline.com
Why you should follow her: Annetta is a powerhouse. She has insights on everything in Internet marketing. Her series of articles on leadership, in particular, is really educational.
Steve Farnsworth
Twitter bio: A Forbes Top 50 Social Media Influencer and communications strategist who helps tech companies increase targeted lead generation and customer retention (@Steveology)
Blog: SteveFarnsworth.com
Why you should follow him: Unlike many prominent social media influencers, Steve is very down-to-earth. His articles are always packed with great information. And if you like videos, he has you covered.
Lillian Leon
Twitter bio: A copywriter on an epic journey to discover social media and online marketing. Join me on my Roller Coaster Ride. (@OMRookie)
Blog: OnlineMarketingRookie.com
Why you should follow her: Lillian is one of the most approachable bloggers I know. When I read her articles, I feel as though she was speaking directly to me.
Jim Dougherty
Twitter bio: Writer about social media and tech at Leaders West (@jimdougherty)
Blog: LeadersWest.com
Why you should follow him: Jim is the go-to source for great analyses on social media studies. And he makes it a point to answer every comment.
Who are your favorite bloggers and why? 
Thank you for sharing!