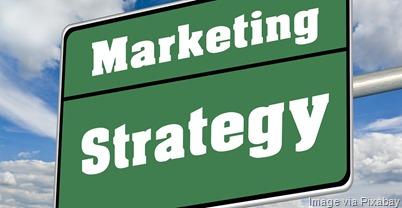 SoLoMo
Sell Local, Think Global
Pinpoint your Unique Value Proposition (UVP). These days it is often more about being unique than being valuable. A UVP sells a product or service because it differentiates it from other products or services that are available. Skip the better, faster, or stronger; you need to be the best, fastest, or strongest to truly stand out.

Reach your target audience intimately through interaction. Target marketing has moved to a whole new level both geographically and demographically. With social media, you can interact more precisely and create custom products and marketing to be almost all things to all people. The broad-brush push-marketing is no longer competitive.

Build word-of-mouth into your product or service. The very best marketing is word-of-mouth from your very happy customers. You need to give them something to talk about and incentives to be brand ambassadors. These include an aura of exclusivity and cultivating an "under-the-radar" vibe that pushes people into one-up-style revelations.

Proactively seek out win-win alliances. Voluntary open-ended alliances are more important than ever, and easier than ever. Consider collaborating via shared marketing efforts, trade-show both space, co-branding promotional products, referral agreements, and cross-linking web sites. With informality, these must be win-win relationships.

Modernize the user website experience. The standards for user-friendly continue to move up. Make sure your users don't have to think, and participating in your call to action is intuitive and organic. Modern web layouts flow smoothly and quickly for an easier to read, satisfying experience. How many website visits have you aborted in frustration?

Incorporate live chat into every online service. No one wants to call an 800 help line anymore. Online shoppers like online chat, because it makes the experience more like in-store shopping. The same applies to other aspects of consumer experience: customer questions answered, problems fixed, and aggravations soothed, to close more sales.

Understand the power of online reviews to your advantage. Stop fearing bad reviews, and see any review as an opportunity and an asset. Respond to reviews to give a personable picture of you, your company, and your products. People want to go with tried-and-true choices, and many positive reviews will offset that occasional negative one.

Optimize how you website looks on mobile devices. Mobile will soon be the number one way people do web browsing, as it already is for e-mail. Yet nearly half of all small businesses still lack any website, much less a mobile-friendly one. Modern websites adapt to the mobile environment, or you can provide a separate mobile site at low cost.

See the world through the eyes of Generation Z. The newest generation has never lived life unplugged, and their blend of innocence, simplicity, and pure excitement appeals to every customer. Optimize for them, and you will be a winner today, as well as in the future. It starts with a willingness to engage, listen, and learn without fear.

Embrace giving back to the world community. Bring new awareness to your business by promoting a higher goal, which will garner additional respect and new business from your supporters. The first steps are effective communication to your clients, employee participation, and partnering with other organizations that have similar initiatives.