Hello friends, do you want to monitor your heart and enhance your health. It is desire for most of us to get rid of heart disease and stay healthy and fit. Then here is good news for you that it is possible to monitor your heart rate just by using your smart phones with camera and flash. There are many apps which may be helpful to monitor our health.
are you ready to check your heart beat with your smart devices
So let us first understand what is heart rate monitoring app?
This apps make possible to monitor your heart rate by your smart phone with its camera and flash alone.
So here are some of the best Heart Rate Monitoring app Android/iOS 2020. You can use any of the following app as per your convenience and need.
also check-  best bp/sugar check apps  /  best calorie tracker apps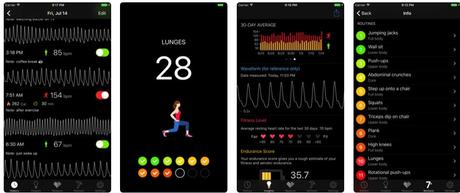 1.Cardio :Heart Rate Monitor Android /  iPhone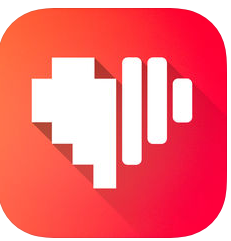 Cardio Heart Rate Monitor is a helpful app that allows you to measure easily your pulse! It is an accurate tool for tracking your performance and enhance your fitness. It makes you learn how the number relate to your general wellness, perform effective workout to get in shape and track your progress.
It also track your performance. It have personal dashboard with history ( daily, weekly, and monthly). It saves, edit and export your data.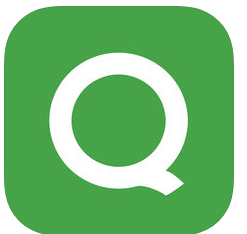 It is best heart rate monitor app iphone 2020. It is having best rating and thousands of people have download it.
Qardio is a free app for android and iPhone that allows you to track your blood pressure, but also your weight and electrocardiogram. Qardio requires the use of CardioArm to work. It can track more matrics than any other health app viz blood pressure, weight, BMI, body composition, ECG, heart rate, and calories.
Download it now to enhance your health.
3.Instant Heart Rate iPhone / android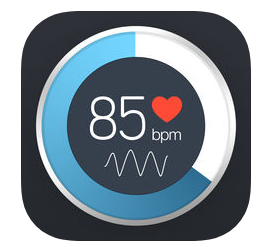 It is best heart rate monitor app Android/iPhone 2020 millions of people give it the best ratings. It is an app which allows you to track easily and accurately your heart rate. It is also an easy to use app that provides you with an unlimited data storage, Graphs, tests, and much more. It measures your pulse and heart beat zone with heart rate after sleeping or during workout and training.
4.Accurate Heart Rate Monitor Android  / iPhone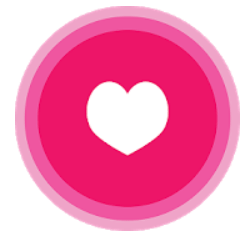 It is best heart rate monitor app Android 2020.Millions of people have download it and gave best ratings. It measure your heart rate with just your phone, no chest straps or external hardware is required. Graphs illustrate your heart rate measurement history.
Different measuring type: Pre and post workout.
You can upload your result to Runtastic.com and compare and analyze your measurement by day, weeks and year.
5.Cardiograph  Android /  iphone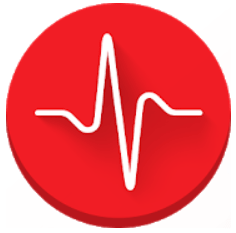 another best app on this list to monitor heart beats in seconds with your smartphone or smart wear device. everything you need in heart beat app is here. just connect and start measuring now. detailed view with graps and live graph of heart beats. let's track and measure your heart rate in second with this aweseome app. simple and unique ux user interface let's have a try.
6. Heart Rate Plus Monitor Android  /  iphone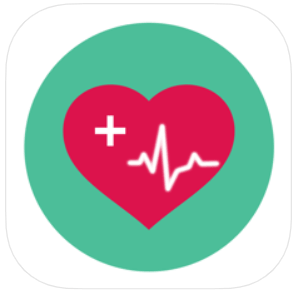 It is simplest yet the most accurate app to monitor your heart rate. Millions of people have downloaded it from play store and rate it best. It is free with unlimited recordings. It identifies heart rate training zones. It also estimate calorie burnt per hour. There is no requirement of additional hardware.
7.Welltory  Android / Iphone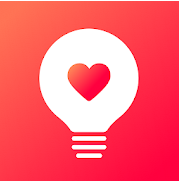 It is also a high rated good app which measures your heart rate by analysing the blood flow information from your fingertips. It is very easy to use and results are remarkable accurate.
All the heart beat data are saved nicely displayed to you. They are well organised in categories "REST", "EXERCISE" or "POST EXERCISE". It also have status General also.
8.My Workouts  Android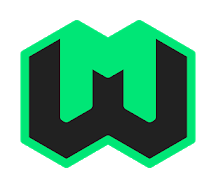 It is Choice of thousands of people and it can track sports activity, heart rate, calories, GPS, and offline maps. It is ideal for hiking, mountain biking, road cycling etc. You always know where you are and where you come from.
It also keep fit during winters and continue training e.g. at treadmill, indoor cycling etc.
9.Pulse-Heart Rate Monitor Android
It is the best way to measure heart rate in seconds. No extra devices needed, just try it. It uses phone's camera and flash to calculate heart rate.
You can save results after measurement and compare them later. Heart rate calculated will provide personalized recommendation based on your age and resting heart rate.
10.Heart Beat Rate Android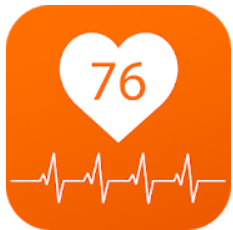 It is medical app for measuring and monitoring heart beat of patient and any living being.It gives beats per min by using smart phone's internal motion sensors. It also shows cardiograph on screen.
You can use pulse rate for checking your activeness , sickness, fitness, mood, health etc. You can measure it on different time for knowing and improving your efficiency.
Conclusion
These are best heart rate monitoring apps 2020 helps you to monitor your heart and enhance you health. By the help of this apps you can not only improve your heart life but also monitor calories and can estimate your improvement and share it with your friends, family and doctors and much more.
They are best heart rate monitoring apps Android/iOS 2020.
If you find the article useful then please like, share and also comment us that which app you consider most beneficial.
THANK YOU