NOTE: I started this early in March for Women's History Month, and then Coronavirus happened. Yet girls still need to be celebrated and kids still need to read, so better late than never!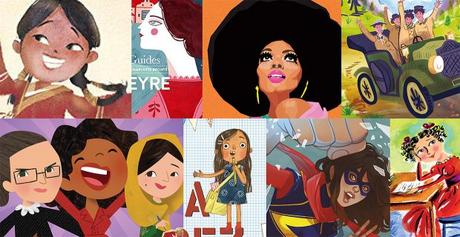 In honor of Women's History Month, I've pulled together 10 of my favorite recent picture books about girls. You'll notice I didn't say these books were girls. Because while girls were likely the primary audience - and there really can't be enough kids' books celebrating girls - boys need these books just as much... if not more.
While Papa and I have always tried to raise our son to value and appreciate girls as much as boys, it's still an uphill battle. For every Wonder Woman movie, Serena Williams victory or Elizabeth Warren speech there are dozens (hundreds?) more male superheroes, athletes and politicians being given the spotlight. Teaching equality and respect takes work, and one of the best ways we've found to communicate these values is through time spent reading to and with our child.
P.S. Women wrote all 10 of these books!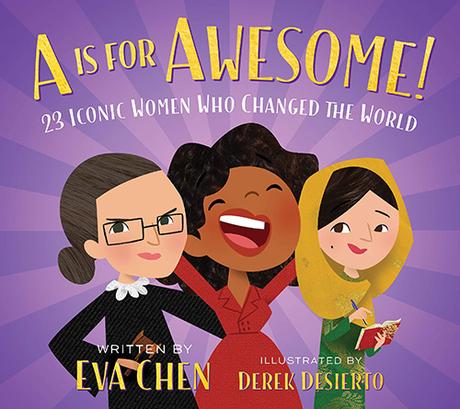 A is for Awesome! 23 Iconic Women Who Changed the World
Written by Eva Chen, Illustrated by Derek Desierto
1-3 years * 32 pages
This empowering board book serves both as a fun way to teach the ABCs and a wonderful ode to powerful women! The collection includes some expected names like H for Harriet Tubman, M for Malala and R for Ruth Bader Ginsburg. Also included are some welcome surprises, like I for Iris Apfel, N for Nina Simone and W for Wu Zetian. Don't know who they are? Get the book and learn along with your kids!
Buy on Amazon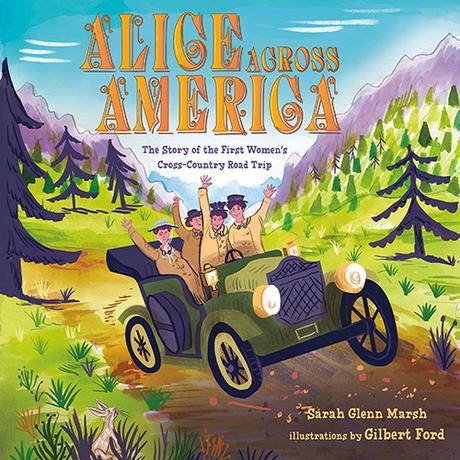 Alice Across America: The Story of the First Women's Cross-Country Road Trip
Written by Sarah Glenn Marsh, Illustrated by Gilbert Ford
5-9 years * 48 pages
Alice Ramsey was the first woman to drive a car across the US in 1909, and this is her story. At a time when women weren't allowed to vote, Alice defied stereotypes that women couldn't achieve what men could. Combining women's history, geography and all-out adventure, Alice Across America celebrates determined women making strides in early 20 th century America.
Buy on Amazon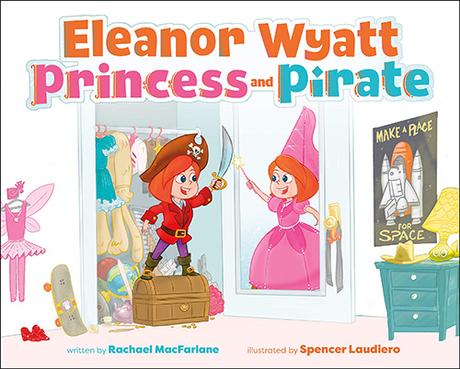 Eleanor Wyatt, Princess and Pirate
Written by Rachael MacFarlane, Illustrated by Spencer Laudiero
3-6 years * 32 pages
I can be anything that I want to be, I'm a princess, a pirate, and I'm also just me!
Eleanor Wyatt's parents have taught her she can be anything she wants to be, from a ninja to a cowgirl to a fairy with wings. Join Eleanor and her friends as they romp through tea parties and sword fights to discover the best treasure of all ― being yourself!
Buy on Amazon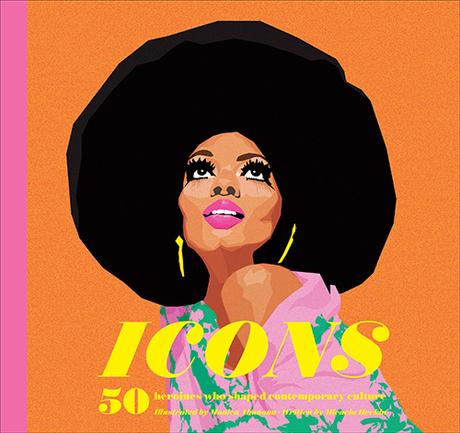 Icons: 50 Heroines Who Shaped Contemporary Culture
Written by Micaela Heekin, Illustrated by Monica Ahanonu
12 and up * 112 pages
From singers to writers, activists to artists, politicians to filmmakers, Icons is a celebration of the strength of women. Each spread features a gorgeous illustration accompanied by a short bio about what makes each woman a force to be reckoned with.
While more coffee table book than storybook, Icons' graphics and profiles will keep older kids (and adults) engaged and educated. This diverse and inclusive collection features some of the world's most inspiring women, from Gloria Steinem to Michelle Obama, Misty Copeland to Lady Gaga, Frida Kahlo to Laverne Cox.
Buy on Amazon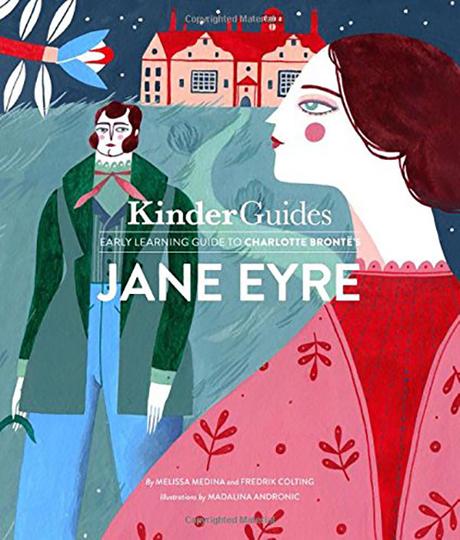 Jane Eyre: A KinderGuides Illustrated Learning Guide
Written by Melissa Medina & Fredrik Colting, Illustrated by Madalina Andronic
4-8 years * 48 pages
This KinderGuides version of Jane Eyre has all the romance, mystery and adventure of Charlotte Bronté's original, yet told in kid-friendly text and gorgeous illustrations. In addition, the book includes an author bio, character profiles and a short quiz for discussion with parents or teachers. A great way to get young readers interested in the classics!
Buy on Amazon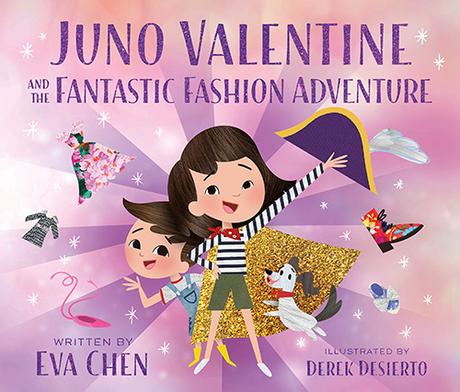 Juno Valentine and the Fantastic Fashion Adventure
Written by Eva Chen, Illustrated by Derek Desierto
4-6 years * 32 pages
Juno Valentine is equal parts adventure, fashion show and guide to girl power! Juno can't decide what to wear for school picture day, and goes on a magical voyage getting inspiration along the way from female icons like Audrey Hepburn, Maya Lin and Josephine Baker. In her epic chase through time, Juno discovers the self-confidence she needs to express herself in her own magical way.
Buy on Amazon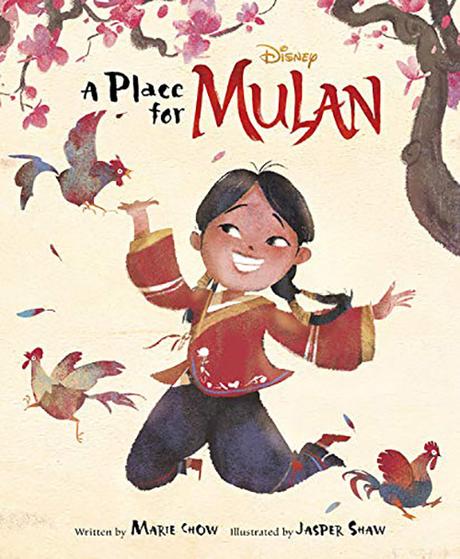 A Place for Mulan
Written by Marie Chow, Illustrated by Jasper Shaw
6-8 years * 40 pages
A sweet tale about a young Mulan finding her place and sharing her talents. This beautifully stylized picture book is an all-new, original story, based on the world and characters of the upcoming Walt Disney Studios' live action Mulan film.
Buy on Amazon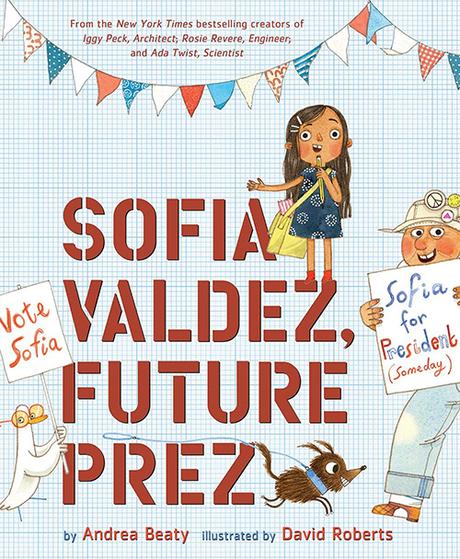 Sofia Valdez, Future Prez
Written by Andrea Beatty, Illustrated by David Roberts
5-7 years * 40 pages
The newest picture book from the creators of Iggy Peck, Architect; Rosie Revere, Engineer; and Ada Twist, Scientist. Meet Sofia Valdez, a community leader who stands up for what she believes in - what a novel idea!
This series is a favorite in our family for its empowering messages and whimsical illustrations. We can't wait to see who they introduce us to next!
Buy on Amazon in English or en español.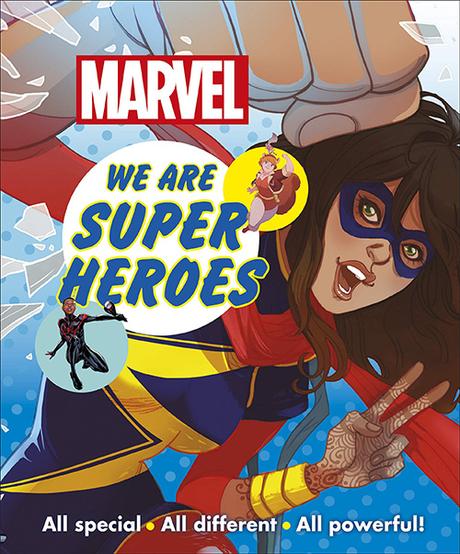 We are Super Heroes: All Special, All Different, All Powerful!
Written by Emma Grange, various illustrators
5-7 years * 32 pages
We Are Super Heroes! Is a great way to introduce kids to the inspirational characters of Marvel Comics! The book features 14 different heroes from a diverse range of personalities and backgrounds. Children will learn more about their favorite heroes, get to know new ones, and discover the similarities with themselves. Includes some of our favorite super heroines, including Captain Marvel, Squirrel Girl, Ms. Marvel and America Chavez!
Buy on Amazon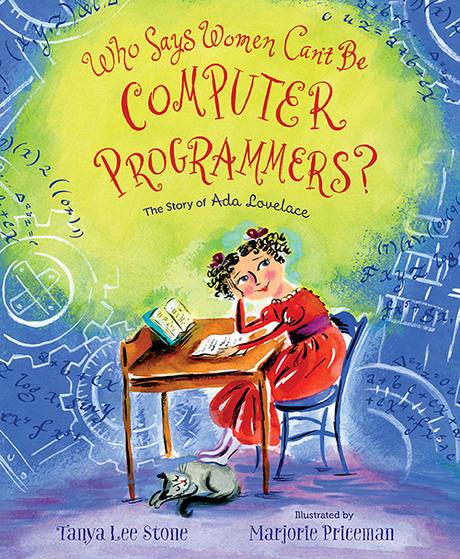 Who Says Women Can't Be Computer Programmers? The Story of Ada Lovelace
Written by Tanya Lee Stone, Illustrated by Marjorie Priceman
6-9 y ears * 40 pages
A picture book biography of Ada Lovelace, the woman recognized today as history's first computer programmer. She imagined them 100 years before they existed!
From her whimsical beginnings as the gifted daughter of poet Lord Byron to her most sophisticated notes on Charles Babbage's Analytical Engine, this book celebrates the woman recognized today as the first (not just the first woman) computer programmer.
Buy it on Amazon
Does your family have favorite picture books about girls?
Be sure to share your picks in the comments!
Disclosure: This post contains affiliate links. Meaning, at no additional cost to you, I will earn a small commission if you click through and make a purchase.

comments