When the panel on Gardeners' Question Time are asked to suggest a plant, there's often a long list of things on the person's wish list.  It should have flowers; it should be easy to grow; it should have a long season of interest; and it shouldn't get too big.  Eric Robson or Bob Flowerdew might then jokingly say "… and you'll want it to be edible too, no doubt."
Well, it turns out that the daylily is the plant that fits the bill.
Yes, you can use the unopened buds in the kitchen in much the same way as courgette flowers – lightly sautéed in butter or stuffed or, because I like to perpetuate Scottish stereotypes, dipped in batter and deep-fried.  In the garden though, they are unfussy plants that will look at home whether you pair them with miscanthus and echinacea in a prairie style border or with roses and phlox for a traditional look.
It's the curious plight of the hard-working, that they can sometimes go unrecognised and so it seems to be with the daylily.  The tide is turning though.  Over 40 hemerocallis, or daylilies, were recently given an AGM (Award of Garden Merit) by the RHS and there are nurseries such as Pollie's Daylilies who are flying the flag for varieties that do well in the UK and make good garden performers.
Pollie has chosen 10 of the best daylilies with an AGM.  They are all available to buy on Plantedd if you click on any of their names, or you can see the full range of Pollie's daylilies here.  Take it away Pollie!
Condilla   One of my favorite daylilies. A real show stopper, bright gold double, blooming towards the end of the season, a really good season extender.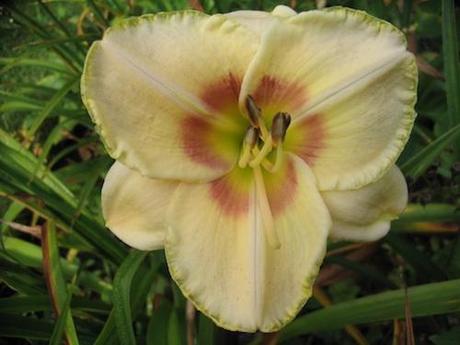 Custard Candy   The Candy series are all perfectly round and ruffled and great bloomers. This one is a yellow cream blend with great maroon/plum eye and a distinct gold edge.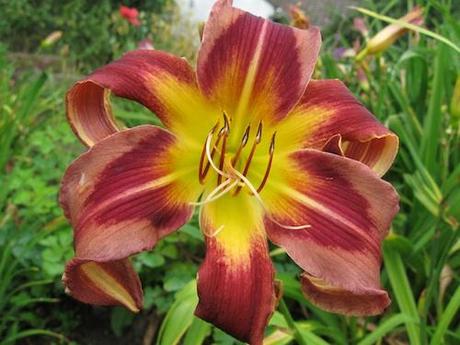 Eggplant Escapade   Wonderful broody aubergine spidery daylily with darker chevrons, flowering very generously for a very long period.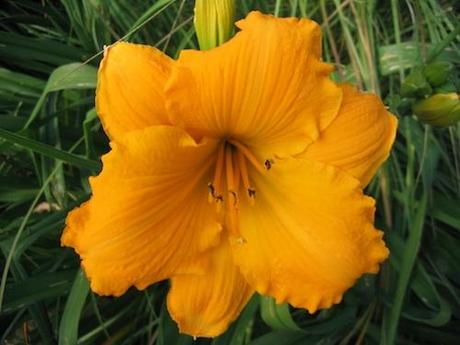 Mary's Gold   I swear this bloom could be seen from space or at least from across the field. Large round blooms of golden orange with a smart green throat.
Pink Damask   A real oldie but still one of the best. Unique glowy pink blooms with a yellow throat, and loads of flowers over a very long period.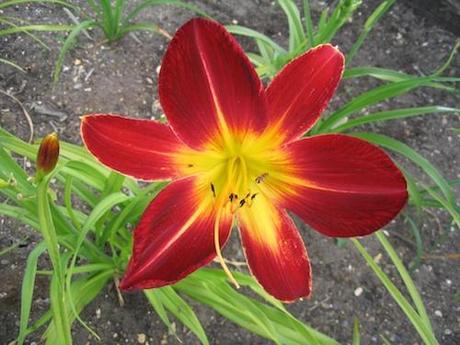 Ruby Spider   One of the very best old spidery daylilies. Large rich ruby red blooms flowering from late June onwards throughout the season.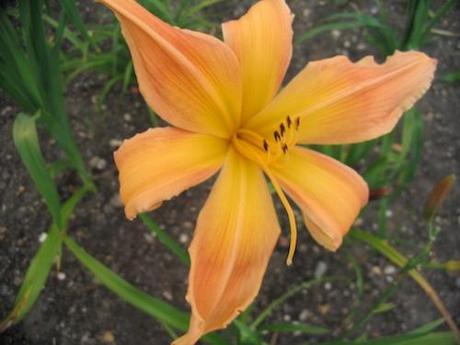 Selma Longlegs   Gorgeous pale orange spidery blooms with a cinnamon blush. An earlier bloomer and a great start to the display season.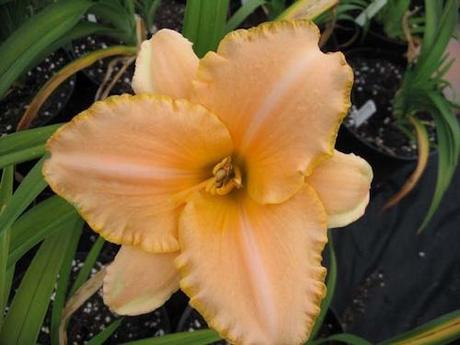 Serena Sunburst   Always very much admired in the garden. Large and showy peachy yellow blooms with golden highlights and a sharp gold edge. Scrumptious!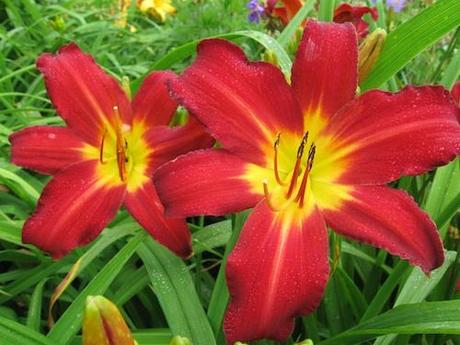 Spider Man   A stunning large red spidery bloom, flowering over a very long period. Very eye catching!
Strawberry Candy   The best known of the Candy series. Bright strawberry pink blooms with a rose red eye zone and edge. Clumps will bloom for ages and there are loads of flowers opening every day.