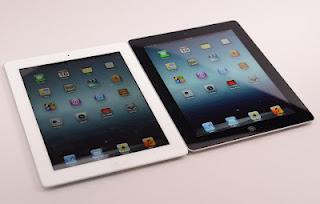 According to a report from ABI Research,
Apple
iPad tablet continue its dominance in the market when demand for the Amazon Kindle Fire continues to decline. Tablet market as a whole grew 185 percent over last year, total shipments reached 18.2 million units during the first quarter of 2012, led by Apple with shipments of 11.8 million (65 per cent of the market).
While the second rank, Samsung only be shipped 1.1 million units of tablets. According to ABI Research, Apple and Samsung's leadership reflects the trend as the reincarnation of the smartphone world in which the two companies are leading the market. Only two other manufacturers are showing an increase in first-quarter shipments: Research in Motion and Lenovo. RIM's market share grew 233 percent, while Lenovo's 107 percent. Taiwanese vendor Asus just flat growth from the end of last year.Meanwhile, Dell, HP and LG are still developing their tablet portfolio return both Android and Windows 8 for this year.
source