We are headed to the San Diego Zoo tomorrow to celebrate my daughter's 3rd birthday! (We should also be celebrating the fact that this looks to be the first year since she was born that it's not supposed to rain on her birthday. Hurrah!)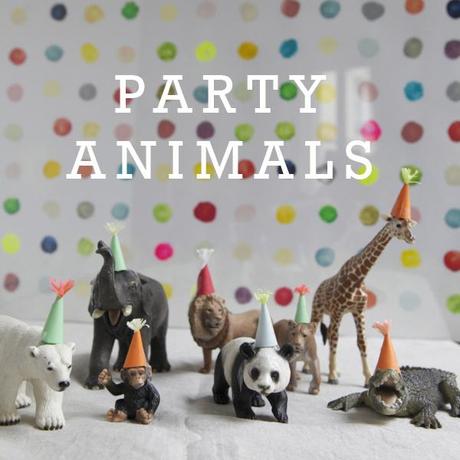 First on the list is a little pizza party at school…hello goodie bags! It was a fun mini D.I.Y. craft to do with my mini me.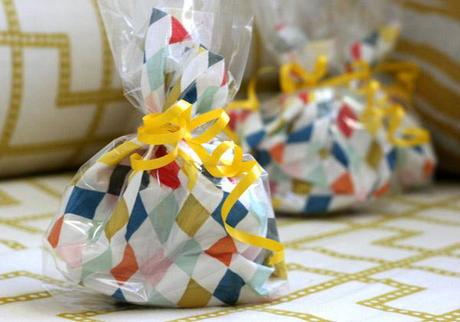 The supplies:
I love using festive napkins to stuff small clear bags. (These were found at Target, along with the party plates. The rest, from Party City.)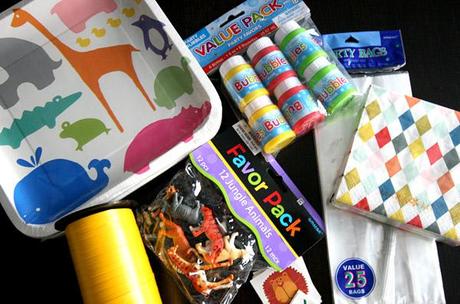 Finishing touch – the tags!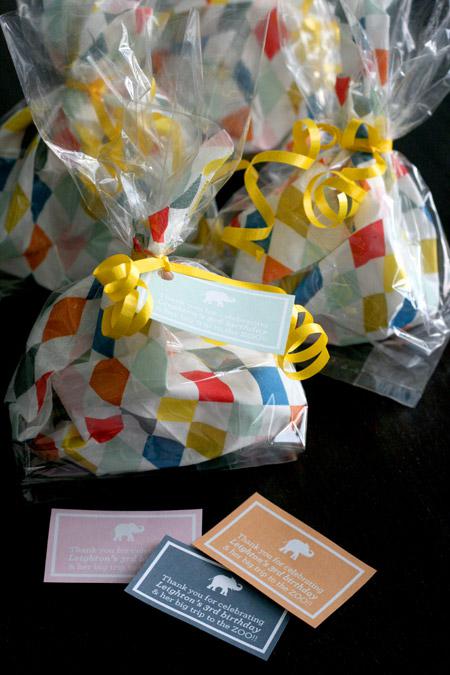 I'll add a photo of her in her birthday dress first chance I get on Friday! (If I let her wear it prior, I'm not going to get her out of it…ever.)
Oh yes, and we TRIED the little party hats like above adorableness — but sadly our party animals are from a smaller jungle and the hats did not work out so well. Even though that part was a D.I.Y. fail, we got a good laugh when we wrapped mini scrunchies around their necks like party leis — totally worth it!
Happy weekend!